2021 Annual Report: Regeneron Science Talent Search
For the second time in its 80-year history, the Regeneron Science Talent Search was held virtually in order to keep finalists and their families safe during the COVID-19 pandemic. The winners were selected from 1,760 applications received from 611 high schools across 45 states; Washington, D.C.; Puerto Rico; and 10 countries.
Yunseo Choi of Exeter, N.H., won the $250,000 top award. Second place and $175,000 went to Noah Getz of New York, N.Y., and third place and $150,000 went to Eshani Jha of San Jose, Calif.
Dasia Taylor of North Liberty, Iowa, was named the Seaborg Award winner and given the opportunity to speak on behalf of the Regeneron STS Class of 2021 during the awards ceremony.
What the Finalists Are Saying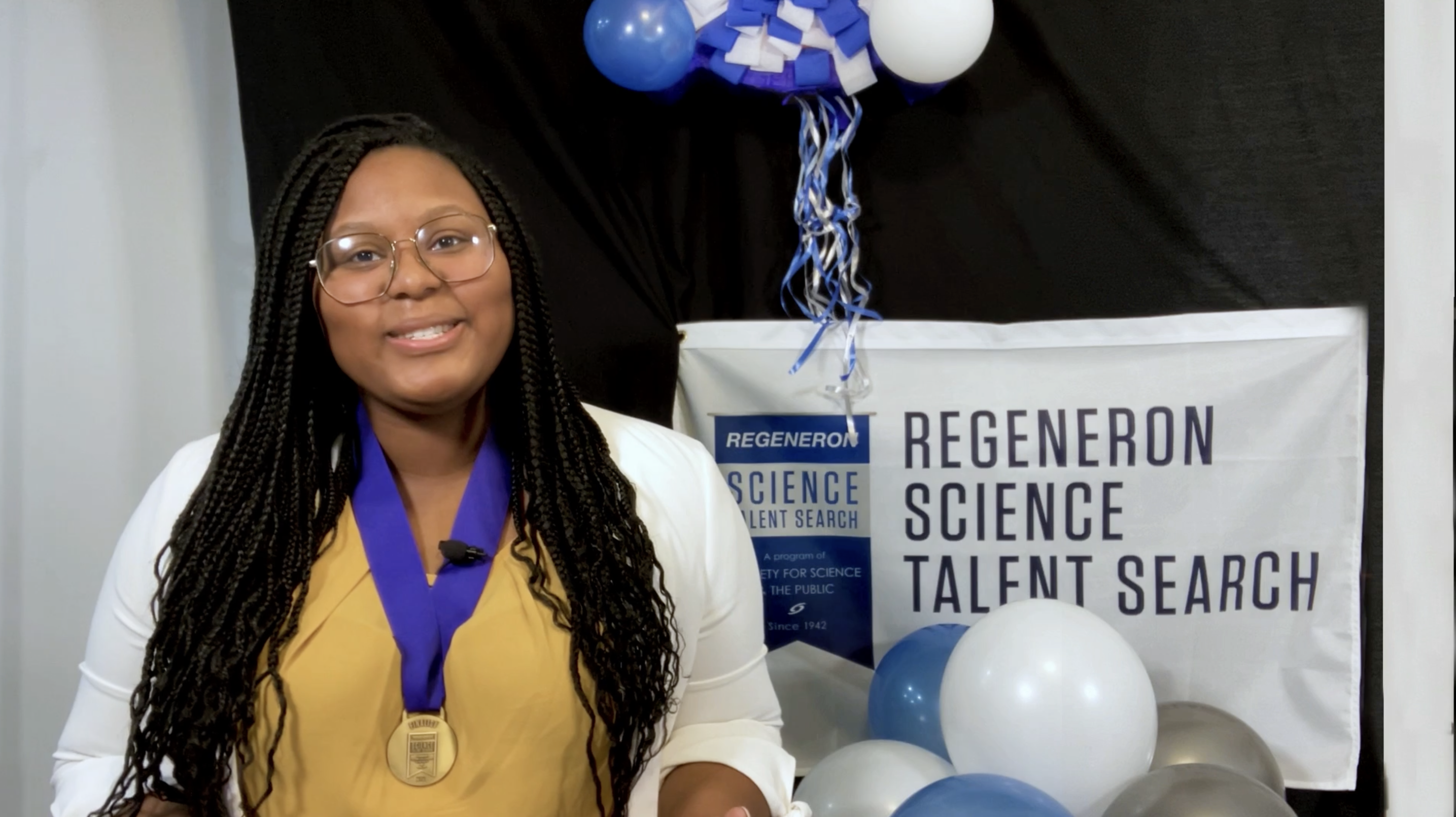 Seaborg Speaker Dasia Taylor's Message to Her Fellow Finalists
"We are already changing the world in various areas of STEM, so just imagine what we're going to do when the world opens up. I have no doubt in my mind that the future is bright."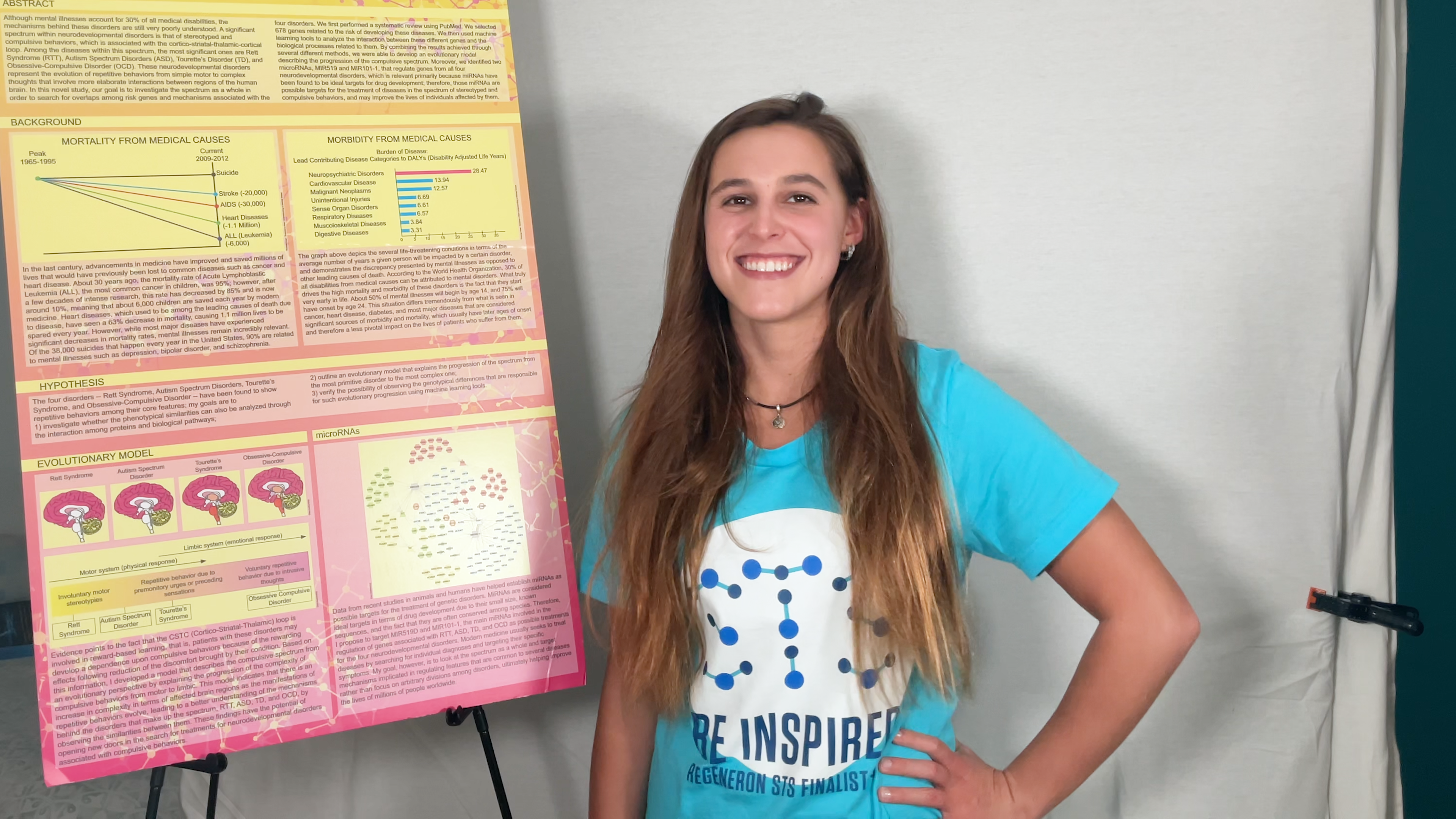 Tali Finger on Being Named a Finalist
"This experience as a Regeneron STS finalist meant that my hard work was being recognized in the best possible way. It meant that I'd have the opportunity to meet 39 of the most accomplished and intelligent science students in the country, and that I'd be part of an extremely selective group of people who are capable of using science to make the world a better place."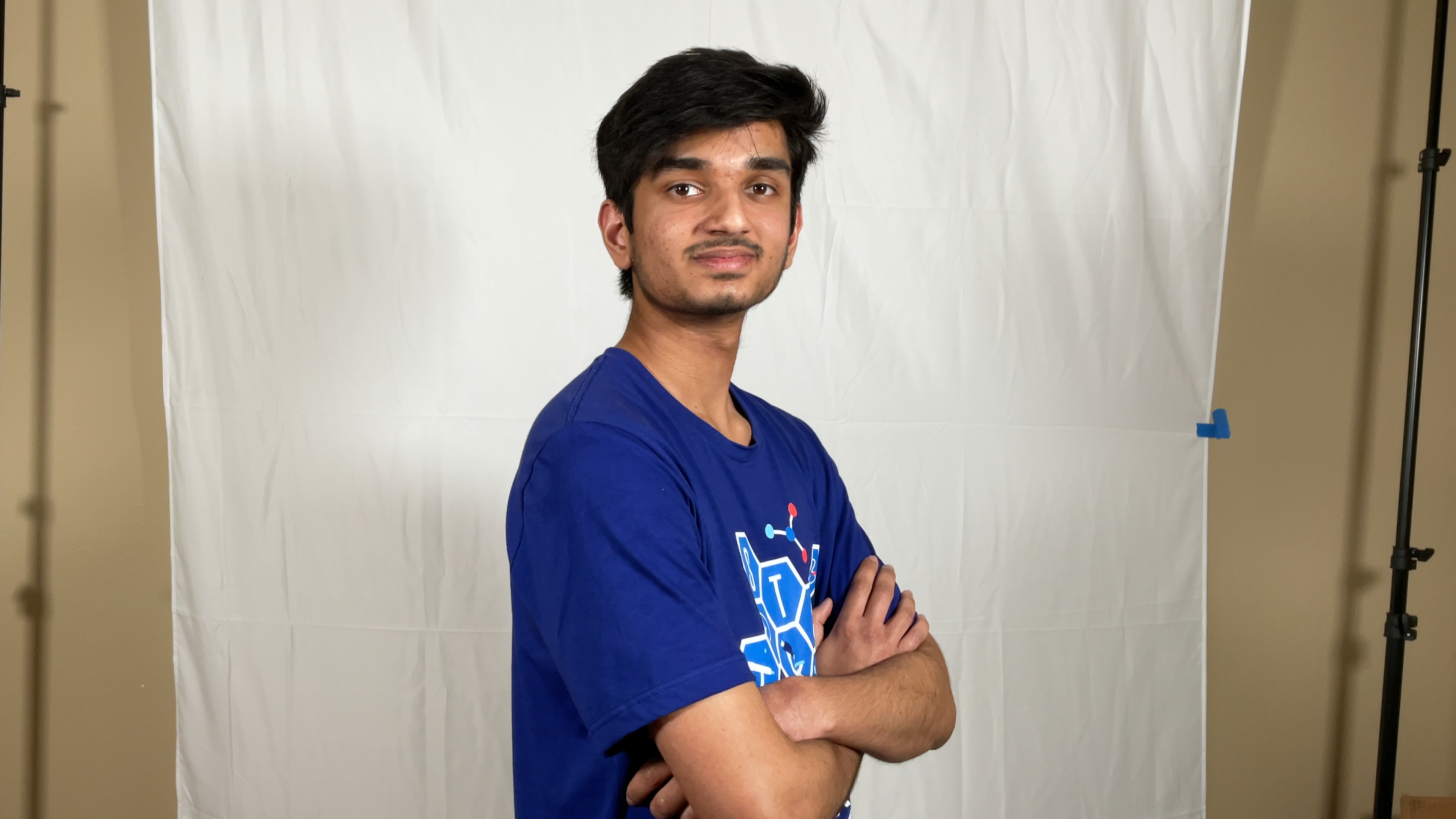 Vedanth Iyer on Building Community
"Coming into finals week, I didn't know what to expect, especially since the competition was being held virtually. However, after finals week, I can confidently say that I have made some of my closest friends and lifelong connections through STS. In fact, by the end of the week, I forgot we were even competing!"
Regeneron STS 2021 Highlights
Meet the 2021 finalists and relive some of the top moments from Regeneron STS 2021.
Nobel Laureate and STS Alumnus Walter Gilbert's Advice to Finalists
"It's very important for young people to build confidence. One of the most important assets a scientist can have is bravery. There are other people, at the same age, deeply involved in science, but most of us had only a few people like ourselves in high school and suddenly you discover this other world."
Read more about the Nobel Laureate Panel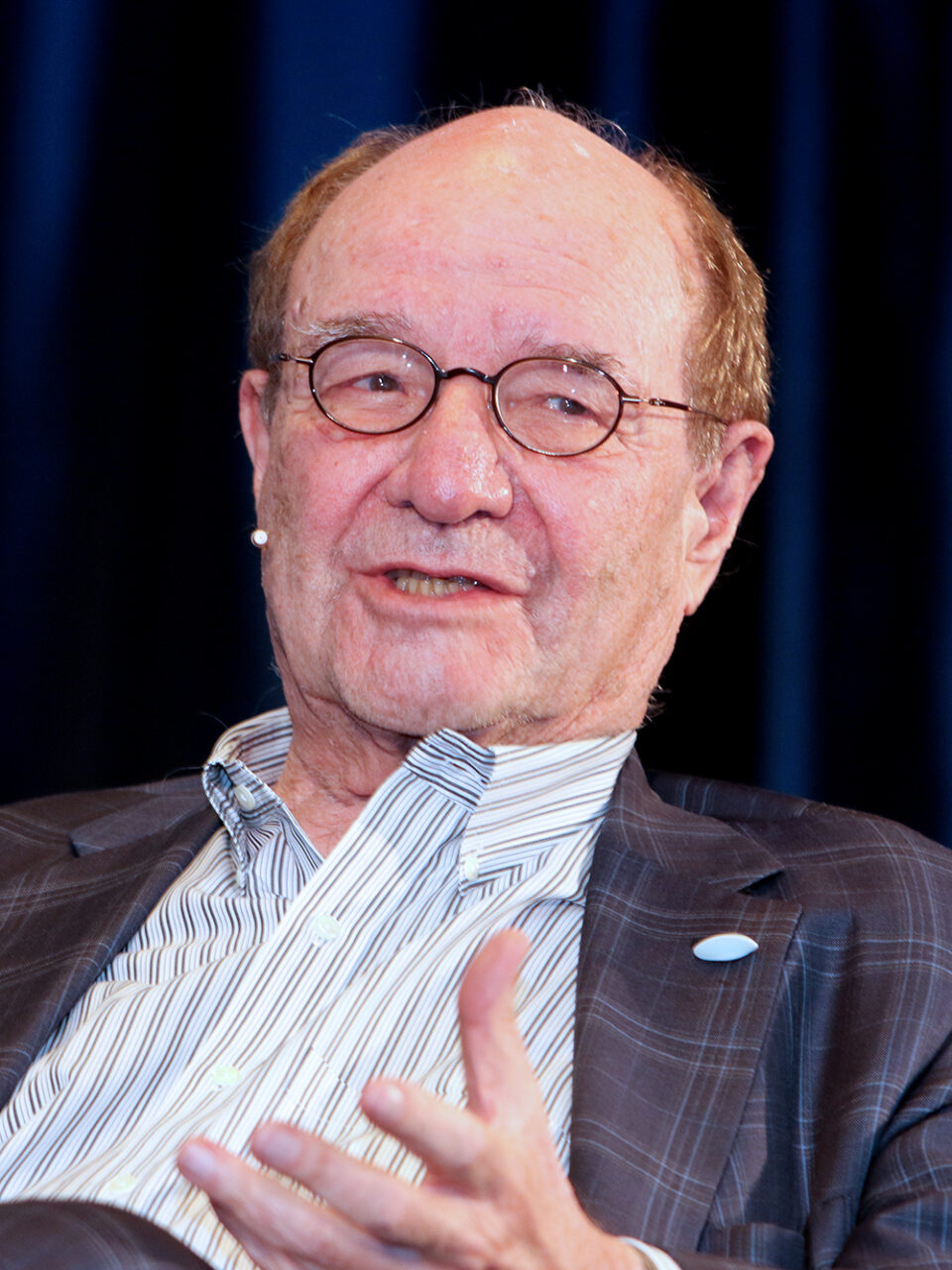 Read more about the Nobel Laureate Panel
Regeneron STS Retreat
After two consecutive years of participation in virtual competitions, finalists in the Regeneron Science Talent Search 2020 and 2021 classes were finally able to meet in person at a retreat in Middleburg, Va., which included a special visit to Washington, D.C. The retreat brought 68 finalists from both classes together, allowing each cohort to bond through a variety of fun-filled activities. View all the photos.
The 2021 Virtual Regeneron Science Talent Search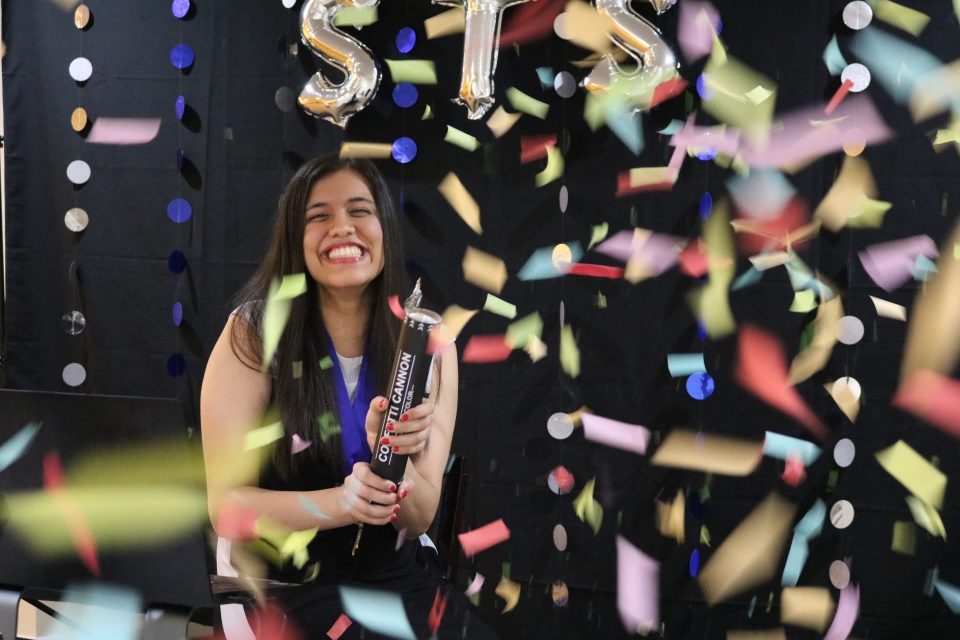 Why I Give
Investing in Opportunity
"I give back to Society for Science because the scholarship I received from the Society in 1977 enabled me to attend the college of my dreams, MIT. I am the second of five children and paying for a private college was a reach for my parents. They'd joke that they could just sell the farm (a farm which we didn't have). After I won the scholarship, I said, 'I guess you don't have to sell the farm!' I hope the Society continues to make other scientific-minded students' dreams come true."
Annie Laurie Murray
Professional Tutor, Suffolk University
STS 1977
Annie, a 1977 Westinghouse Science Talent Search finalist, lives in Boston. She has taught STEM, computer science and math at the high school and college levels and has two engineering degrees from the Massachusetts Institute of Technology.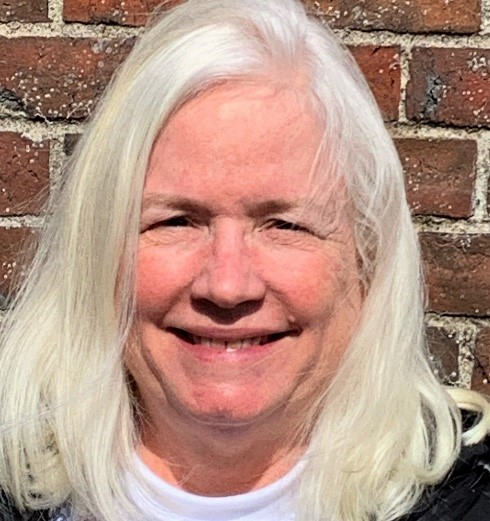 Regeneron STS Stories from the Society Blog
CELEBRATING SCIENTIFIC TALENT