Campaigning for change: a look at this year's Regeneron STS youth activists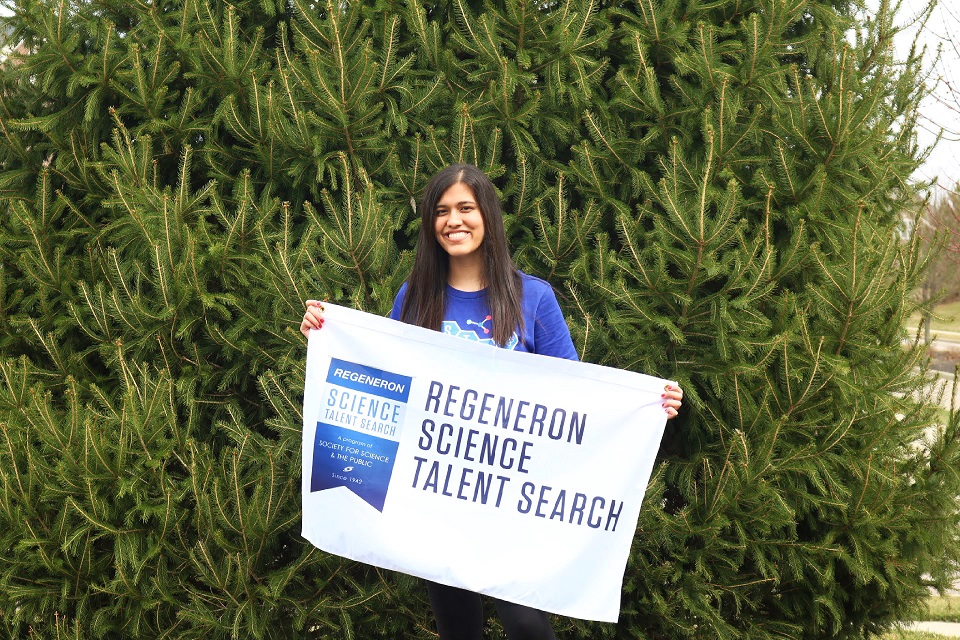 What do a public health advocate, CEO and quantum physicist have in common?
Besides all being high school seniors, these individuals are members of the Regeneron STS 2021 class. Among their myriad interests lies the motivation to leave an impact in their community, whether it be through conducting outreach and fundraising on a global scale, improving their environment through youth activism or creating space for the next generation of scientists to thrive. Take a look at some of the causes championed by this year's finalists!
Laalitya Acharya
William Mason High School (Mason, Ohio)
Move over Alexa! Laalitya Acharya's AI tech is solving the world's water crisis one drop at a time. As the founder of the Nereid Project, Laalitya's innovation detects contamination in water that may cause waterborne disease. By implementing new methods of water testing, building awareness, research and education, she hopes to make clean water a reality for people everywhere. She says, "I have worked with hundreds of students and people in my area to help teach them about the importance of water and how we can do our part to help alleviate this crisis."
Jessie Low Gan
San Diego Jewish Academy (San Diego, CA)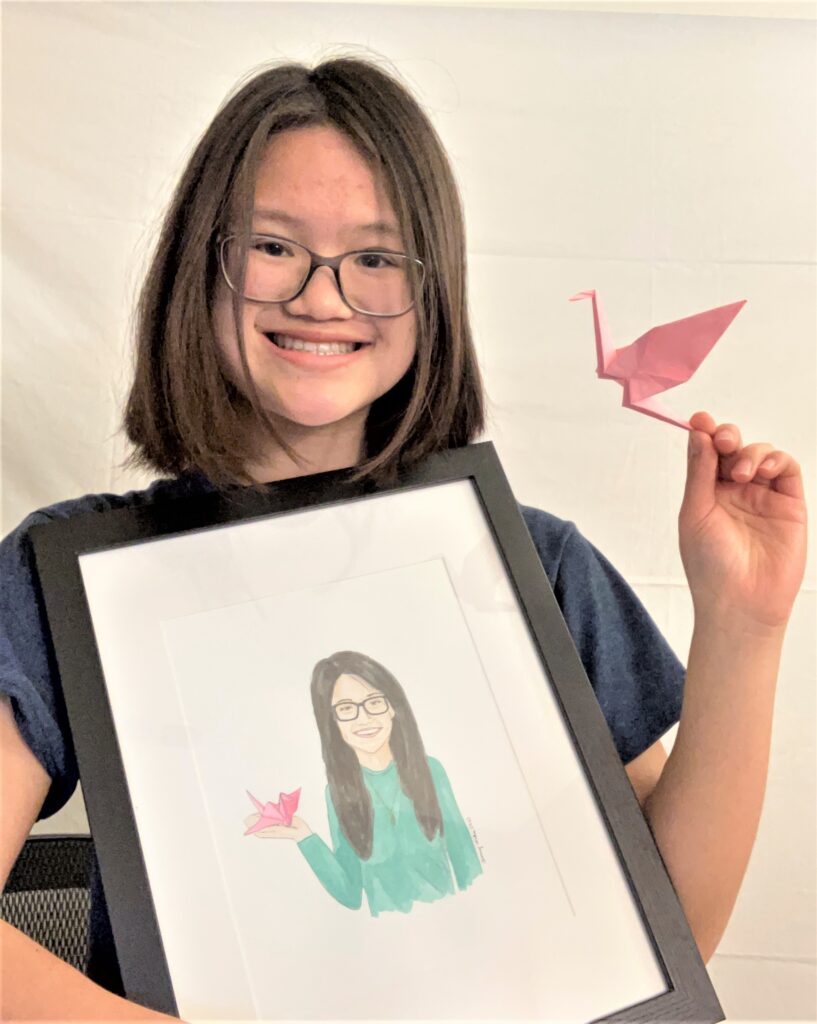 Not only does Jessie Gan fold origami but, she's also folded herself into her local scientific community. As the head of outreach on her local science fair's student leadership board, Jessie has made it a priority to give back through mentoring peers who have a curiosity and passion for doing research. "I care very much about scientific outreach. I love promoting science to students who are unfamiliar with the amazing opportunities there are. This year, I've been working hard to host workshops on advanced data analysis techniques, pointing out common pitfalls in projects and improving on science communication," she explains. Jessie's also launched a program where she matches science fair first timers to mentors who can help guide and nurture the next generation of talent.
Wenjun Hou and Vedanth Iyer
Portland, Oregon (Jesuit High School, Sunset High School)

This past summer, Vedanth and Wenjun, two Portland-based STS 2021 finalists cofounded Quantum Outreach PDX, a four-week long summer camp where they teach middle and high school students quantum physics and computing concepts in accessible ways. The boys were motivated to teach younger students about the quantum world. As young scientists in the Regeneron STS, they know firsthand how critical it is to have exposure to STEM education at an early age. Wenjun says, "We taught over twenty students about quantum physics and computing over Zoom. We did this because we know that quantum computing will become part of our daily life in the near future and it's useful to become informed and create opportunities." Vedanth has taken a dive into quantum physics and quantum mechanics in his research and says "Wenjun and I wanted to conceptualize these interesting concepts so that kids could get exposed to these fields at an earlier age!"
Eshani Jha
Lynbrook High School (San Jose, California)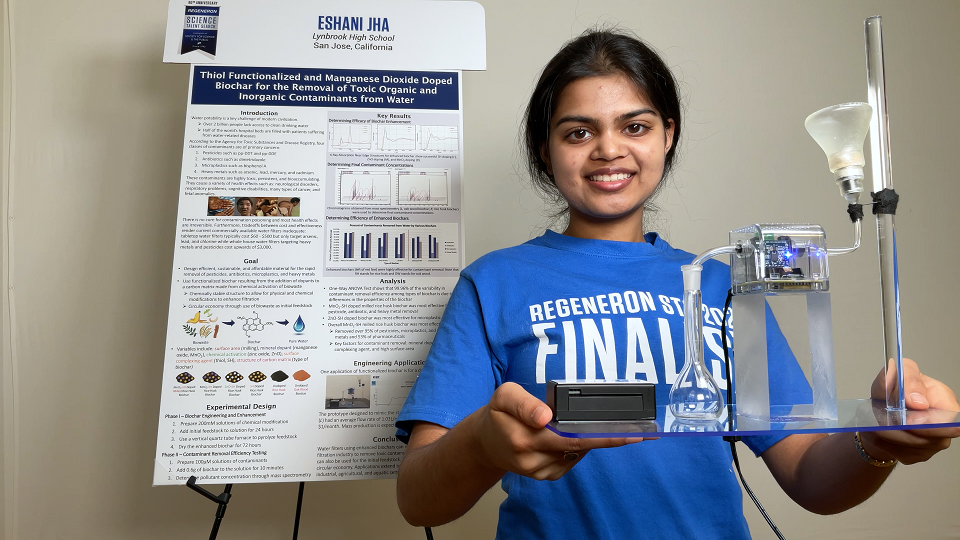 Like her fellow STS finalist, Laalitya Acharya, Eshani Jha also dreams of a day when every individual in the world will have access to clean water. Eshani is the founder and CEO of Aqua Universa LLC, a company run from the heart of the Silicon Valley. Today, over two billion people lack access to clean water and 80% of the world's wastewater is dumped back into the environment. Eshani created a patented biochar filter system that rapidly removes contaminants from water at a low cost. The organization is partnering with other leading companies and governments to create game-changing filtration applications. If that weren't impressive enough, Eshani's passion for coding also led her to found the Los Gatos Girls Who Code Chapter.
Marvin Fangzhou Li
James M. Bennett High School (Salisbury, Maryland)

Ever since he was a kid, Marvin has dreamt of being a Jedi. He's come close to fulfilling that vision as a member of the Fencing Club at his local church — where people of all ages fight with real swords. He has also attacked climate change as the cofounder and president of Zero Hour in his community. This is a youth climate justice movement calling for climate action. "With so much at stake — a healthy, sustainable planet for my generation and future generations — we need to act now," Marvin urges. "After realizing my school discards 2-3 tons of paper and plastics every year, I raised funds to purchase bins, recruited 45 students to help and harangued my friends about the finer details of recycling." He has made it clear to them that recycling requires separating paper from plastics!
Rebecca Monge
Carmel High School (Carmel, New York)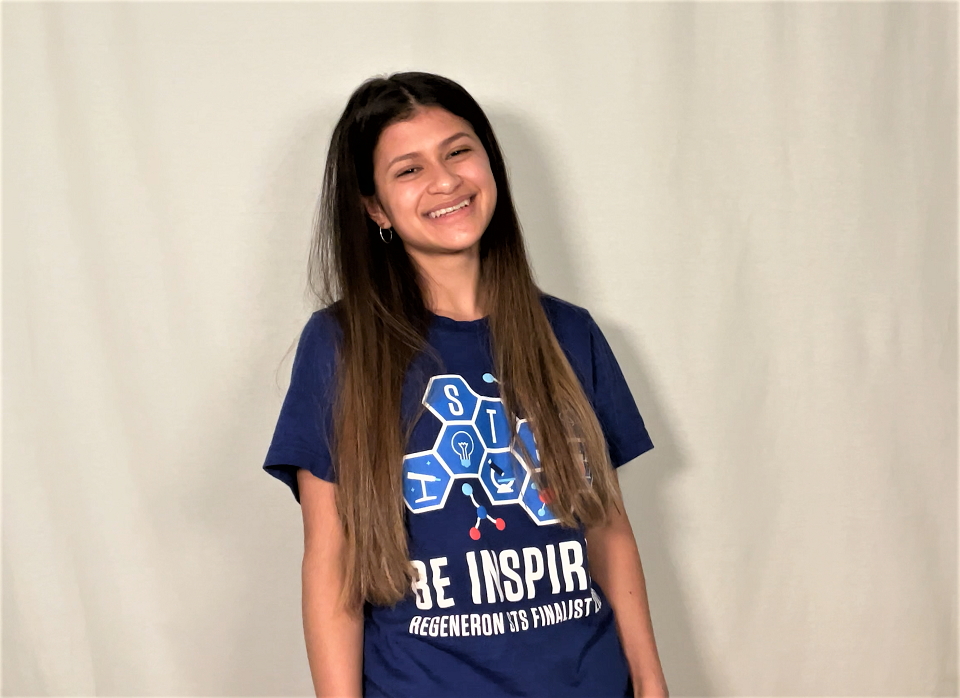 Rebecca Monge believes that unequal access to education is the biggest problem facing youth today. As a first-generation American and young Latina woman who one day hopes to become a climate scientist, she is a role model for her peers. Rebecca is the cofounder of The Copula Program, a free, virtual summer program that connects high school students with college-level mentors in academic fields. She says, "My research under both of my mentors has allowed me reach heights I'd only ever dreamed about, and especially due to COVID-19, so many kids have been barred from having the same opportunities." Rebecca hopes that through this program, students will find mentors and research opportunities during a time when educational inequities are being exacerbated by the pandemic.
Justin Yang Shen
Jericho Senior High School (Glen Head, New York)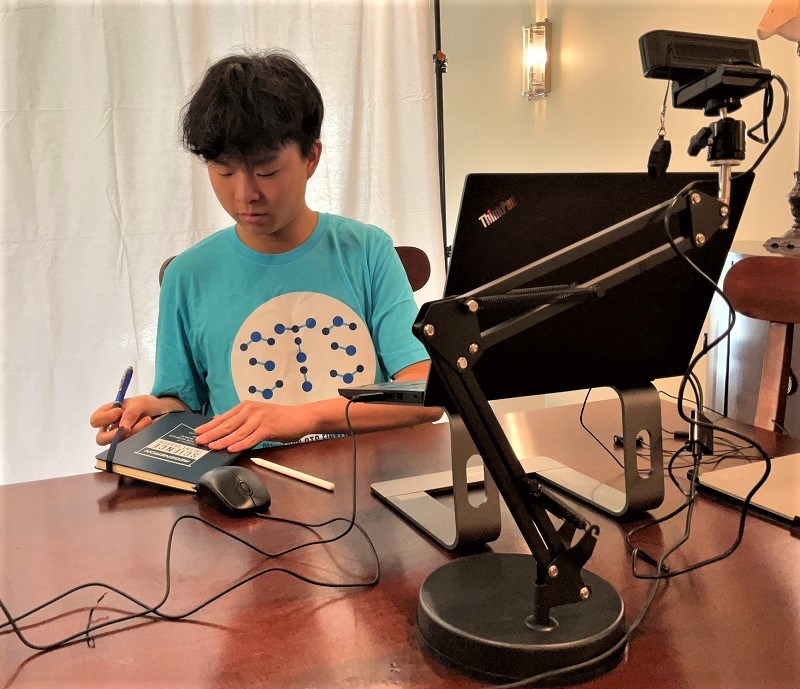 During the COVID-19 pandemic, Justin cofounded a website called COVID CENTRAL, which lists over 5,000 COVID-19 response centers! His goal through creating this website was to help people across the nation locate COVID-19 testing centers, food distribution centers or plasma donation centers near them. The site has over 100,000-page visits and garnered coverage from 12 news outlets, including Newsday. Justin was also invited to guest lecture at New York University by Professor Jacqueline Strayer to speak about this project.
Alay Shah
Plano West Senior High School (Plano, Texas)

During his freshman year of high school, Alay founded The Get Back to Work Initiative, an international program that delivers wheelchairs, walkers and sewing machines for vocational rehabilitation to post-stroke and paralyzed patients in Ahmedabad, India. "By raising money for sewing machines and wheelchairs, we help people who've lost everything to accidents." Thus far, the organization has helped 150+ rehab candidates who needed some form of movement, work, and/or care enhancement; organized four transfer programs in which his team handed out materials and signed up new candidates and raised $8,000 to reach new cities. The program is sponsored by the Lions Club International, Dardi Sahayak Fund and the Civil Hospital of Ahmedabad.
Amy Siyi Zhou
William P. Clements High School (Sugar Land, Texas)

Amy Zhou founded the Houston Teen Science Cafe a few years ago, to give high school students free opportunities to discover the front lines of STEM. "Our mission is to introduce students to niche fields and real-world sciences by making innovation accessible." Amy says, "I wanted to make opportunities for my high school peers to discuss their interests with academics and industry experts. Through our bimonthly events, students have been able to learn from and chat with scientists from all kinds of fields to gain more insights on finding their own scientific ambitions."
Stay tuned for the Regeneron Science Talent Search winners' announcement on the evening of March 17. Register here to watch the awards ceremony when we will find out the top winner of a $250,000 award!