Regeneron Science Talent Search 2021 Finalists
Society for Science & the Public (the Society) and Regeneron Pharmaceuticals, Inc. congratulate the 40 finalists in the Regeneron Science Talent Search 2021, the nation's oldest and most prestigious science and math competition for high school seniors. The 2021 finalists were selected from 1,760 highly qualified entrants based on their projects' scientific rigor and their potential to become world-changing scientists and leaders. Each finalist is awarded at least $25,000, and the top 10 awards range from $40,000 to $250,000.
Live chat with finalists at the Public Exhibition of Projects on March 14th! Click here to register.
View the Press Release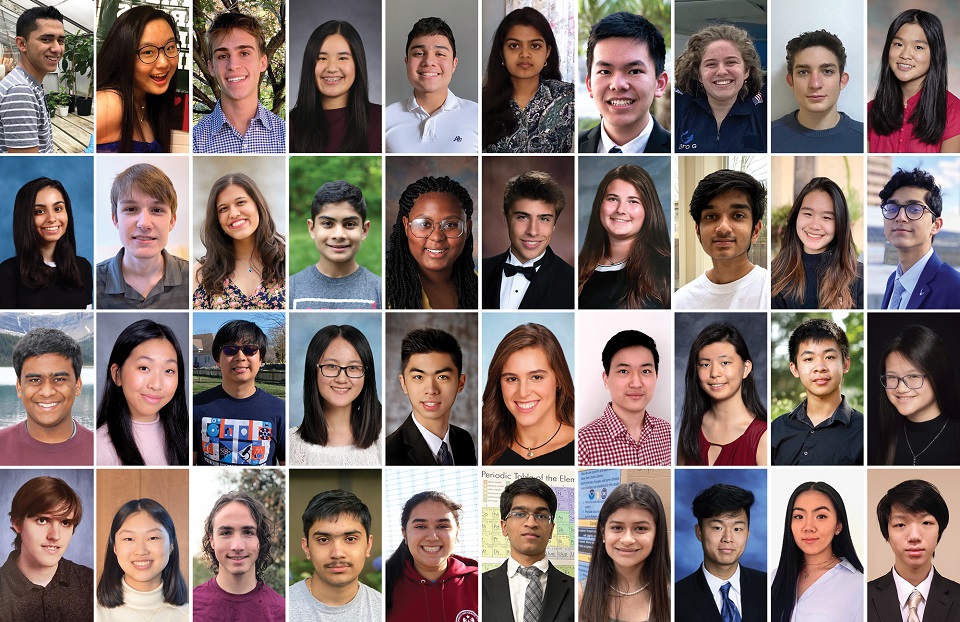 View the Press Release
Regeneron Science Talent Search 2021 Finalists
Laalitya Acharya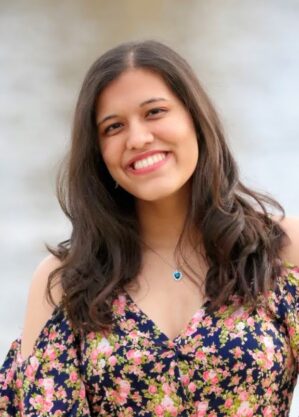 School: William Mason High School, Mason, OH
Project Title: Nereid: Using a Convolutional Neural Network (CNN) Approach, an AI Technique, to Rapidly and Accurately Detect Microbial Contamination that May Cause Water-Borne Diseases
Akhilesh Balasingam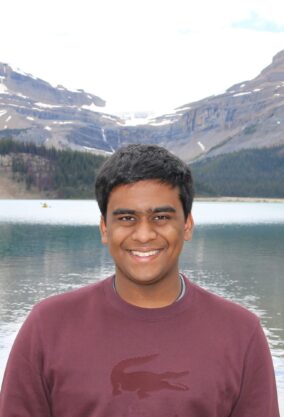 School: Archbishop Mitty High School, San Jose, CA
Project Title: A Kinetic Monte Carlo Simulator for Multi-Terminal RRAM Devices with Applications to Brain-Inspired Computing
Sarah Chen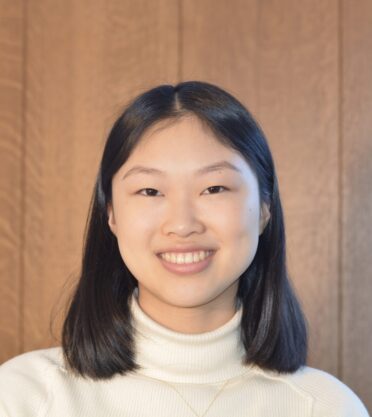 School: Phillips Academy, Andover, MA
Project Title: In Silico Prediction of Retained Intron-Derived Neoantigens in Leukemia
Yunseo Choi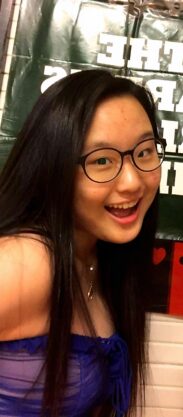 School: Phillips Exeter Academy, Exeter, NH
Project Title: On Two-Sided Matching in Infinite Markets
Sam Christian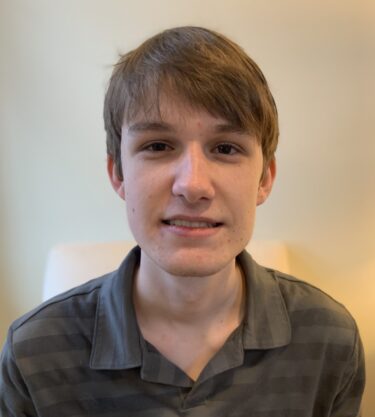 School: Liberal Arts and Science Academy, Austin, TX
Project Title: A Possible Alignment Between Orbits of Visual Binary Stars and Their Planetary Systems
Tali Finger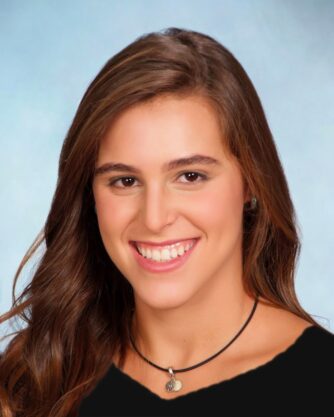 School: Dr. Michael M. Krop Senior High School, Miami, FL
Project Title: A Genomic-Based Investigation of Repetitive Behaviors Across Four Neurodevelopmental Disorders Using a Machine Learning Approach
Jessie Gan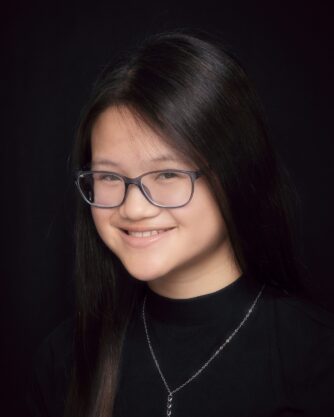 School: San Diego Jewish Academy, San Diego, CA
Project Title: Predicting Metastasis with a Novel Biophysical Cell-Adhesion Force Technique
Noah Getz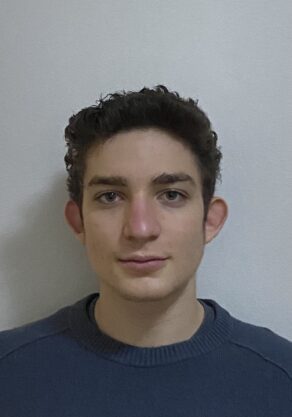 School: Bronx High School of Science, Bronx, NY
Project Title: A Novel High Throughput Method for Prescreening Drugs: Using Machine Learning to Predict Phenothiazines That Reduce TNF-ALPHA Secretion with Applications for Alzheimer's Disease and COVID-19 Treatment
Gopal Goel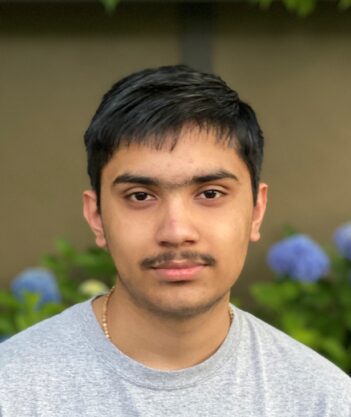 School: Krishna Homeschool, Portland, OR
Project Title: Discrete Derivative Asymptotics of the β-Hermite Eigenvalues
Hannah Goldenberg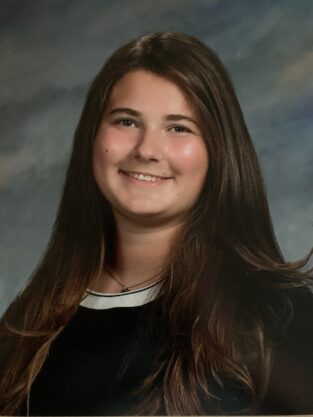 School: Greenwich High School, Greenwich, CT
Project Title: Linking Continued Exposure to E-Cigarette Vapor Constituents with Chronic Obstructive Pulmonary Disease
Michael Gomez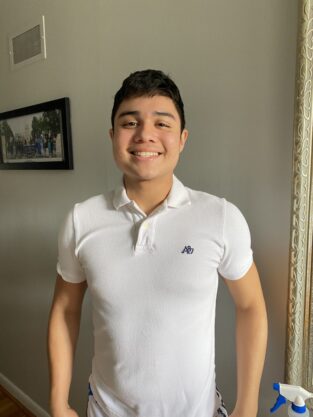 School: Bergen County Academies, Hackensack, NJ
Project Title: Underscoring the "Hypo-Hyper" Duality of Celecoxib in Melanocyte Pigmentation
Amy Guan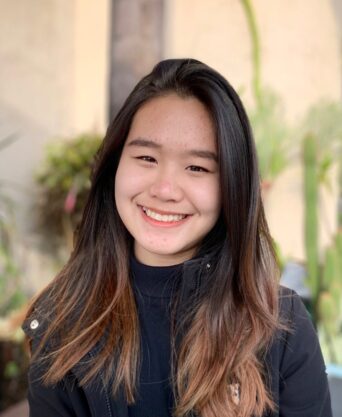 School: Texas Academy of Mathematics and Sciences, Denton, TX
Project Title: Designing a Catalyst for Methane Activation Through Density Functional Theory Optimizations
Wenjun Hou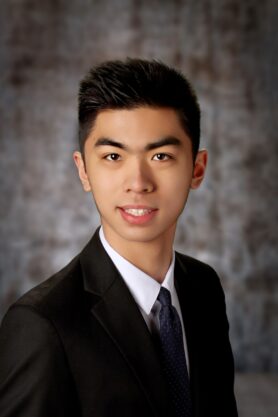 School: Jesuit High School, Portland, OR
Project Title: Quantum-Based algorithm and circuit design for Bounded Knapsack Optimization Problem
Jared Ilan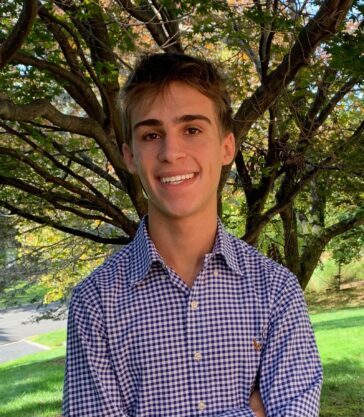 School: Byram Hills High School, Armonk, NY
Project Title: Modulus of Elasticity of the Ideal Decellularized Plant Material Scaffold for the Production of Cultured Meat
Vedanth Iyer
School: Sunset High School, Portland, OR
Project Title: First-Principles Characterization of a Novel Chromium Doped Vanadyl-Oxide Based Cathode for Higher Energy and Efficiency Lithium-Ion Batteries
Eshani Jha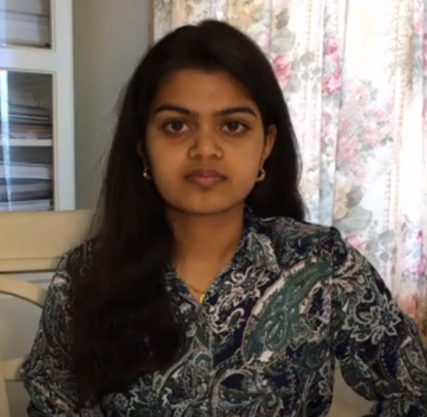 School: Lynbrook High School, San Jose, CA
Project Title: Thiol Functionalized and Manganese Dioxide Doped Biochar for the Removal of Toxic Organic and Inorganic Contaminants from Water
Marvin Li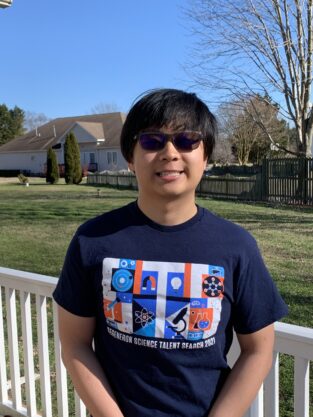 School: James M. Bennett High School, Salisbury, MD
Project Title: Machine Learning Classifiers to Predict Outbreaks of Toxic Karenia brevis Blooms on the West Florida Shelf
James Licato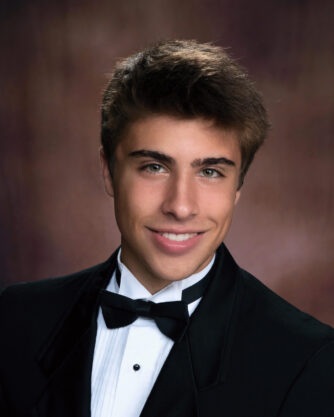 School: Washington-Liberty High School, Arlington, VA
Project Title: Development of a Zeolite Composite Material for the Simultaneous Removal of Pharmaceuticals, Personal Care Products (PPCPs), and Perfluorinated Alkyl Substances (PFAS) in Water Treatment
Andrei Mandelshtam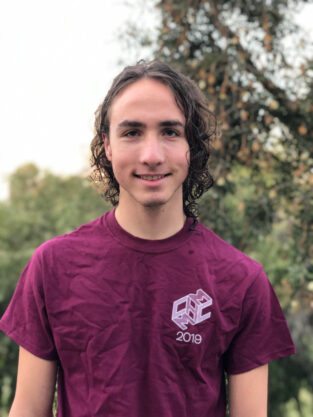 School: University High School, Irvine, CA
Project Title: The Structure of the Positive Monoid of Integer-Valued Polynomials Evaluated at α in Q
Rebecca Monge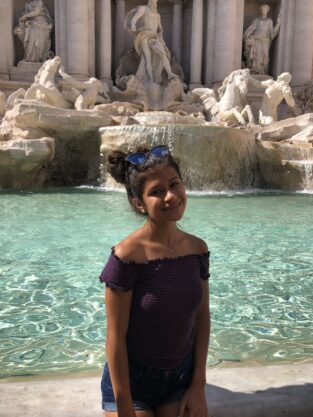 School: Carmel High School, Carmel, NY
Project Title: Polar Amplification in CMIP6 Models: Projections, Mechanisms, and Regional Patterns
Michael Pavelchek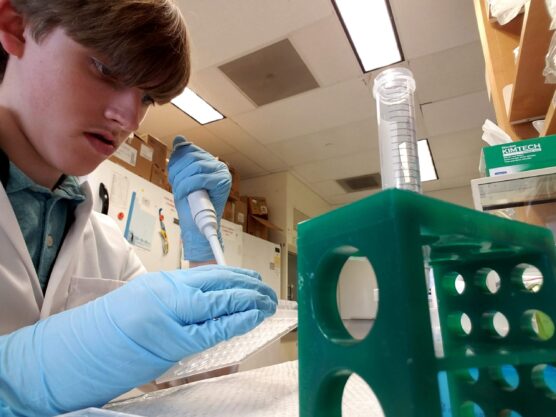 School: Ossining High School, Ossining, NY
Project Title: Swap70 and Myc Promote Sequential Switching to High Affinity IgE in Allergic Asthma
Timothy Qian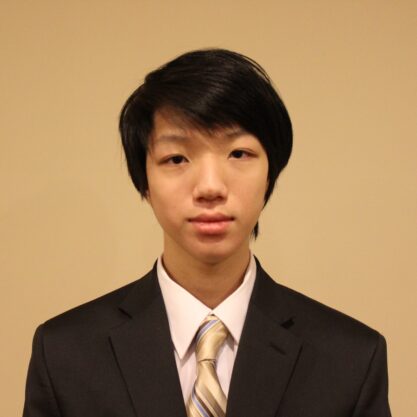 School: Montgomery Blair High School, Silver Spring, MD
Project Title: Optimal Measurement of Field Properties with Quantum Sensor Networks
Anushka Sanyal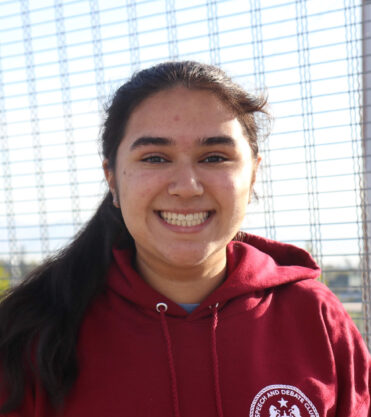 School: Homestead High School, Cupertino, CA
Project Title: Intronic RNA Lariats Protect Against Neurodegenerative Disease Related Protein Aggregation
Alay Shah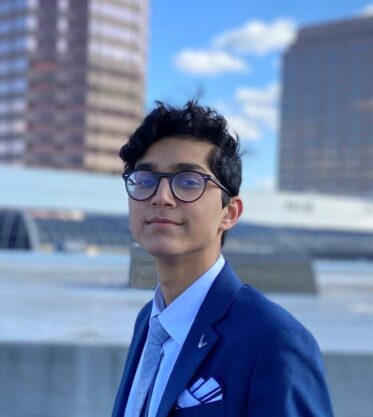 School: Plano West Senior High School, Plano, TX
Project Title: Identifying Eye-Movement Patterns in Neurological Disorders to Assess Cognitive and Motor Function
Justin Shen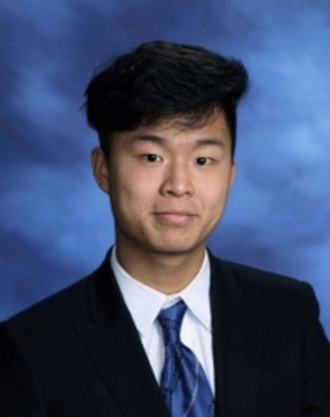 School: Jericho Senior High School, Jericho, NY
Project Title: L-Theanine: Neuroprotective Against Trichloroethylene-Induced Parkinson's Disease Hallmarks
Fareed Shariff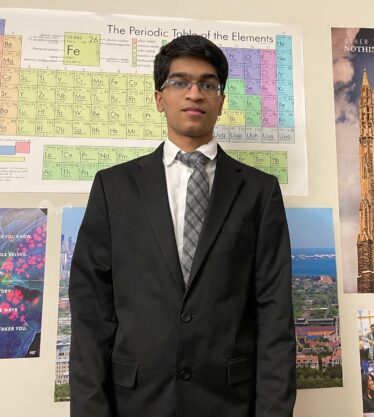 School: Mills E. Godwin High School, Richmond, VA
Project Title: ELMOPP: An Application of Graph Theory and Machine Learning to Traffic Light Coordination
Eleanor Sigrest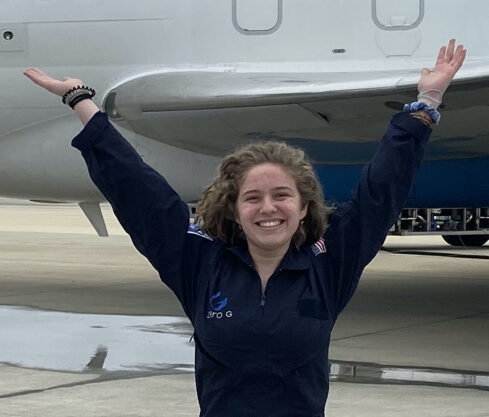 School: Forest Park High School, Woodbridge, VA
Project Title: "Can You Hear the Empty Spaces?" – Improving Spacecraft Efficiency and Capability Through a Novel Microgravity Fluid and Slosh Management Technique
Edgar Sosa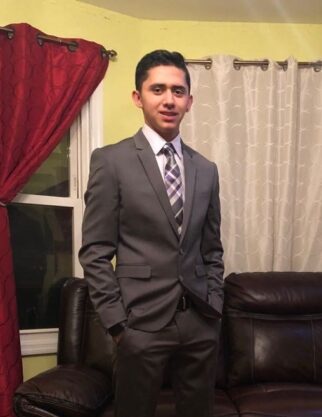 School: Greenwich High School, Greenwich, CT
Project Title: Metal Oxide Nanoparticle Suppression of Coffee Rust Using an Alternaria, Stomata-Sporulating Model Fungus
Claire Tang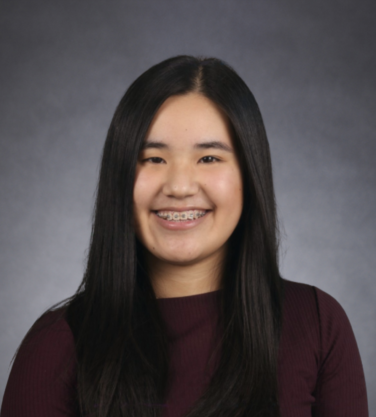 School: Lynbrook High School, San Jose, CA
Project Title: Automated Diagnostic Imaging for COVID-19: from the Unknown Detection to Clinical Prediction
Dasia Taylor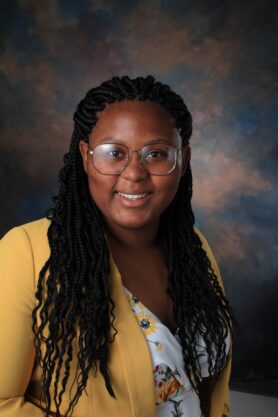 School: West High School, Iowa City, IA
Project Title: A Novel Suture Additive: Use of Beet Extract to Assess for Surgical Wound Infection
Katherine Tung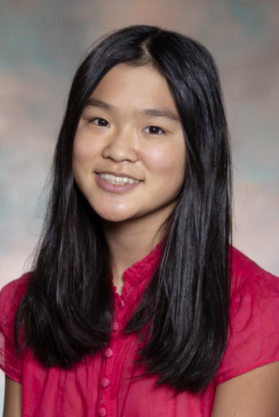 School: Menlo School, Atherton, CA
Project Title: The Sperner Property for 132-Avoiding Intervals in the Weak Order
Parisa Vaziri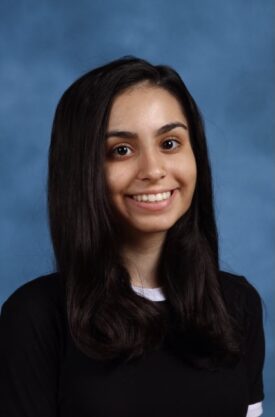 School: Plano East Senior High School, Plano, TX
Project Title: The Neuro-Protective Role of FOXO in a PINK1 Loss-of-Function Based Model of Neurodegeneration in Drosophila melanogaster
Vetri Vel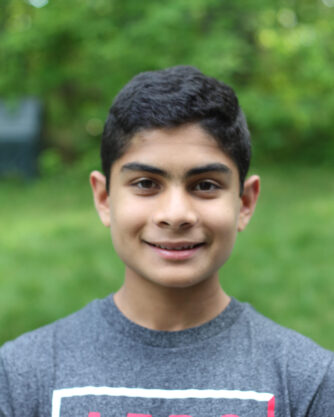 School: Bangor High School, Bangor, ME
Project Title: Real-Time Fall Detection System for the Elderly Using Thermal Imaging and Deep Learning
Jeffrey Wang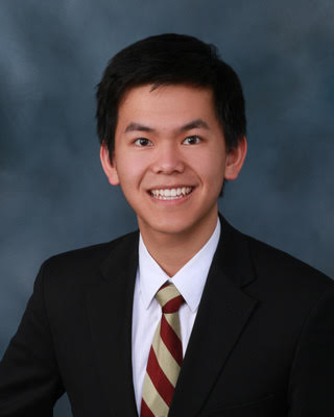 School: The Bishop's School, San Diego, CA
Project Title: A Systematic Method to Identify Significant Changes in 3D Genome Compartmentalization Across Multiple Cell Lines
Justin Xu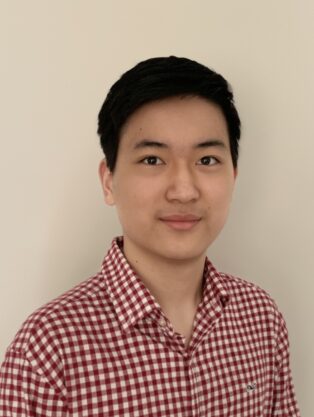 School: Charter School of Wilmington, Wilmington, DE
Project Title: Novel Nanoscale Analysis of the Electronic Structure Basis of Strength and Toughness in Fluoropolymers
Vivian Yee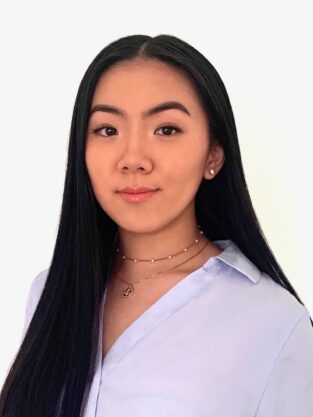 School: International Academy, Bloomfield Hills, MI
Project Title: A Novel Epidemiological Approach to Exploring the Implications of Social Determinants of Health on COVID-19 Spread: A Call to Action for Health Equity
Lucy Zha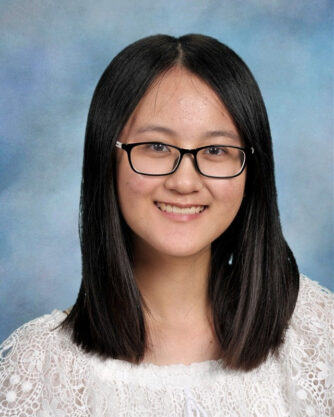 School: The Wheatley School, Old Westbury, NY
Project Title: Investigating the Therapeutic Potential of Curcumin and Capsaicin: A Comparative Study on Neuroblastoma and Hypothalamic Cells

Jason Zhang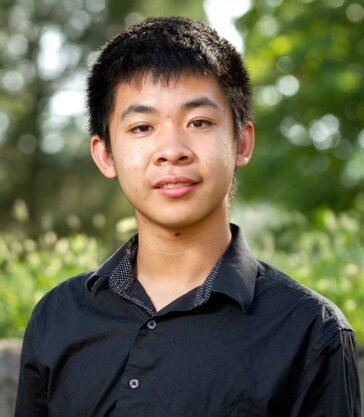 School: The Carol Martin Gatton Academy of Mathematics and Science, Bowling Green, KY
Project Title: The Photocatalytic Single-Electron Oxidative Cyclopropanation of Ene-Ynamides with 2, 6-Lutidine N-Oxide: Synthesis of Bicyclic Amides
Jessica Zhang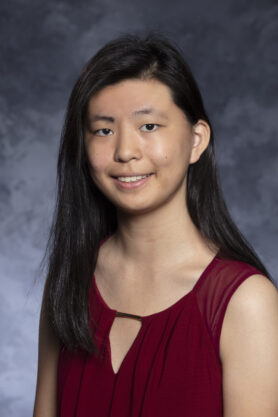 School: Proof School, San Francisco, CA
Project Title: Classification of Tight Contact Structures on a Solid Torus
Amy Zhou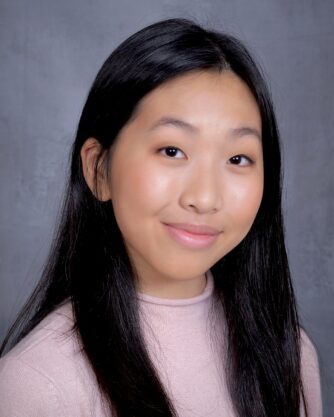 School: William P. Clements High School, Sugar Land, TX
Project Title: Entropy of Amorphous Systems in Their Ground States