Chandler, Arizona teenager, Prisha Shroff, was first motivated to concentrate her scientific research on wildfire prevention when she witnessed a blaze with her own eyes. It was while driving with her family from Los Angeles to her home in Arizona, that she saw hazy smoke and fires raging all around them. She describes the event: "The huge wildfire was destroying everything in its path — and we had to turn back. One of our friends had to evacuate their house. We saw the devastating impacts on people's lives and health. The fire lasted for 86 days causing 1,032,648 acres of land to burn and 935 structures were destroyed." This was the devastating August Complex fire – the largest fire recorded in California's history deemed a gigafire due to its size.
The harrowing experience spurred Prisha to work on this problem, leading her to find an AI-based Wildfire Prevention System. In her literature review, she learned that wildfires are a global problem – the intensity of them are felt from Australia to the Amazon Rainforest to the Western Cape of South Africa. Using her coding skills and using real-time meteorological and satellite data from NASA and NOAA, her technology recognizes areas that may be most vulnerable to wildfires before they happen. The system can detect with 98% certainty fire-prone hotspots where wildfires may begin. Prisha's system can then deploy drones to those areas; she hopes that one day she can expand her tech so that those drones will also be able to spray fire retardants and effectively prevent wildfires from spreading.
In 2021, Prisha's work earned her a $10,000 Lemelson Award for Invention by The Lemelson Foundation in the Broadcom MASTERS competition. This award is given to a young inventor creating promising product-based solutions to real-world problems. This past February, Prisha was also selected for her project by congressional representative, Andy Biggs, as the winner of the 2021 Congressional App Challenge (a Society STEM Action Grantee) in Arizona's Fifth District. Her work has also been featured on ABC News and the Tech For Good podcast.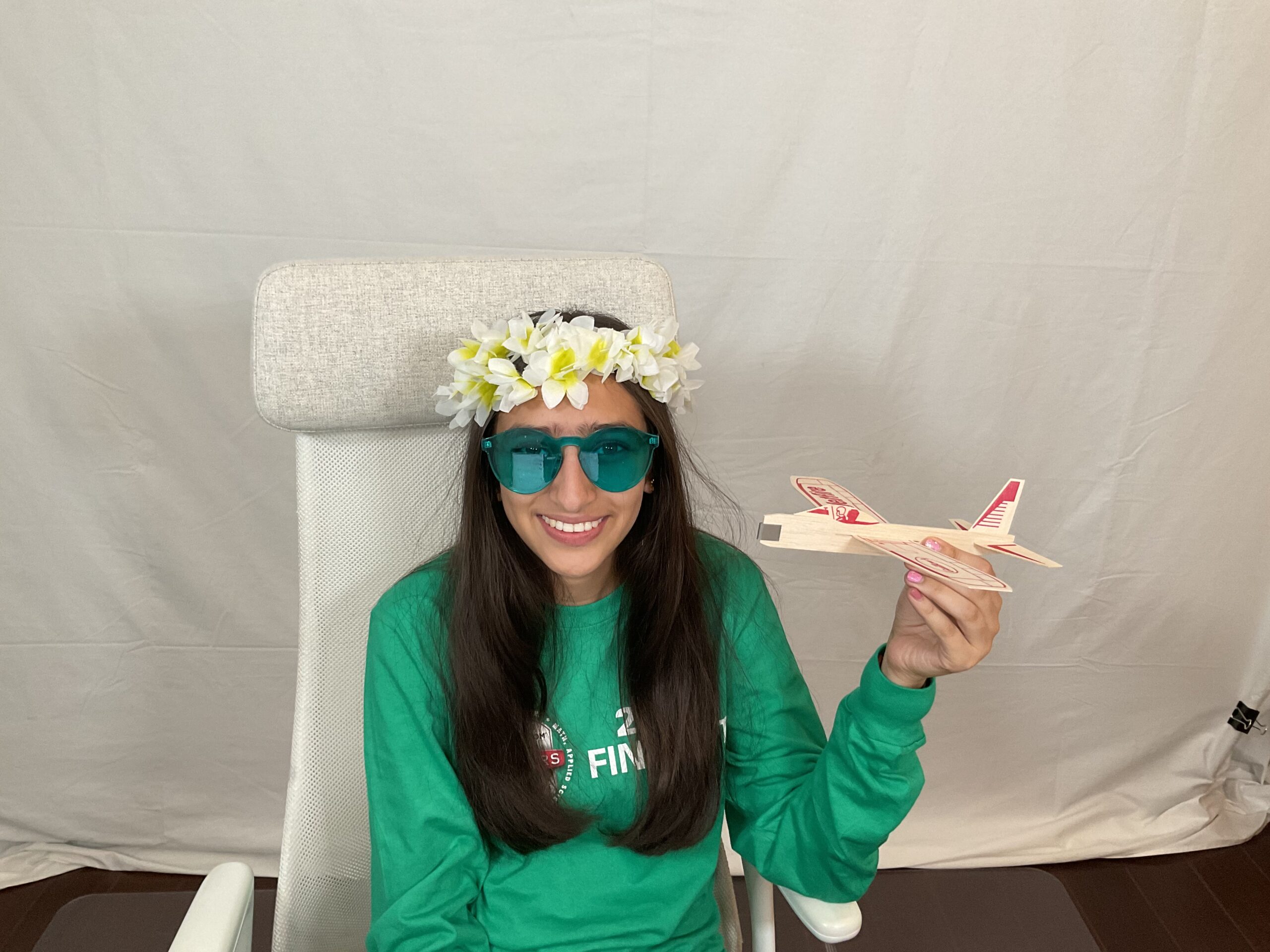 We had a chance to catch up with Prisha. Let's hear more from her below.

Which sci-fi advancement do you wish we had by now?

I wish we had the ability to transport anywhere instantly because it takes too long to travel from one place to another. Modern-day vehicles are one of the biggest polluters of the environment. If we could make the world greener through the reduction of these vehicles, our world would be a much greener place!

What would you invent if you had all the resources in the world?

I would invent a machine that uses AI to diagnose a disease in a person and provide medicines to instantly to cure them. Throughout the COVID pandemic, I saw so many people suffering as there were no medicines and treatments. As a result, I want to develop a machine that could save these lives.

What would you like to be most renowned for?

I would like to be the most renowned for inventing solutions to real-world problems. Ever since I was young, I have always been inspired by the world around me. There are so many hardships faced in today's world such as environmental problems, diseases, etc. I want to create a better world using STEM, so we have a brighter future.

Given that Broadcom MASTERS went virtual this year, what about your experience surprised you the most?

I was surprised the most by the friendships that I made from the Broadcom MASTERS competition. The entire event was through Zoom, but Society for Science staff made this an amazing experience to remember forever! From late-night 'Among us' games to scavenger hunts and trivia, we bonded as finalists in the Zoom room hangouts. It was amazing to meet so many talented and creative innovators with a passion and drive for STEM, and I am still connected with some of them today!

What was your most favorite or memorable experience from virtual Broadcom MASTERS? And why?

The most memorable experience for me from the virtual Broadcom MASTERS were the team challenges. These challenges were amazing experiences because not only did I get to spend time with the other finalists, but also got to learn about different STEM fields. The team challenges were a chance for us to work together to solve different real-world problems, and we had so much fun doing it! I really enjoyed the challenge where we identified arthritis in x-rays and designing clinical trials because even though none of us knew anything about this beforehand, we used our teamwork skills to excel!
The deadline for the 2022 Broadcom MASTERS application is June 15, 2022 at 8pm ET. Remember, you have nothing to lose by entering, so apply today! For more information, please visit our Nominee and Eligibility and Important Information pages. Email masters@societyforscience.org with any questions about the application or competition.