For Nominees
The application for the 2022 Broadcom MASTERS is now open! Nominees are chosen among the top 10% of the 6th, 7th, and 8th grade competitors at a Society-affiliated science and engineering fair in the United States.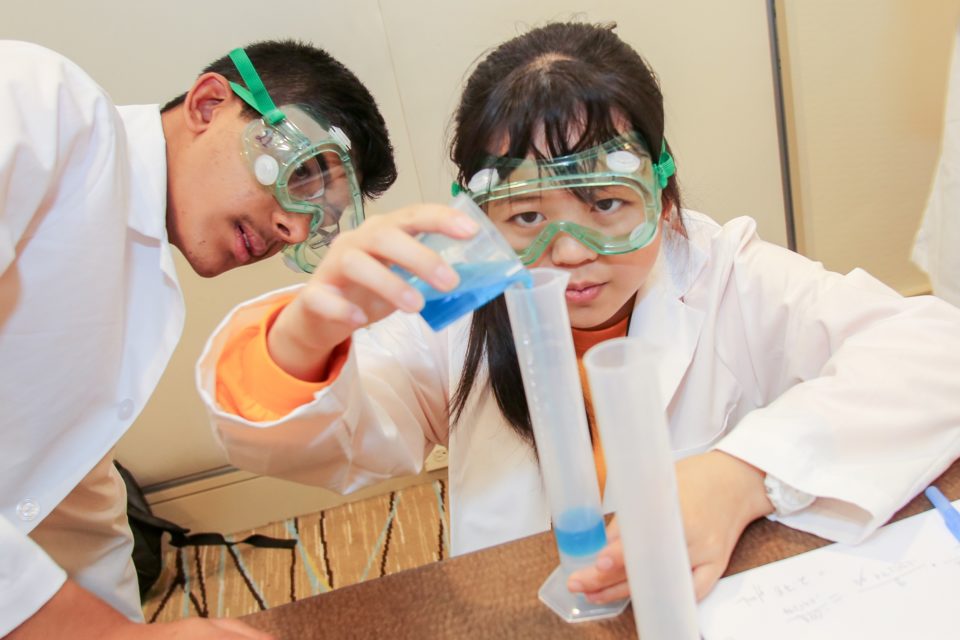 Broadcom MASTERS nominees receive a digital packet of materials from their fair. Your nominee packet will include a fair password that will provide you with access to the full application. If you have been nominated and do not have your fair password, please contact your fair director. You can also email us at masters@societyforscience.org for more information.
The online application asks questions about your science or engineering fair project and your understanding of science and engineering in everyday life. Students must complete and submit their online application and parental/guardian permission form by the June 15, 2022 deadline to officially enter the national competition.
All nominees who submit an application will receive a T-shirt, bumper sticker and other prizes, including a special edition booklet of Invention and Innovation articles from Science News for Students, courtesy of The Lemelson Foundation. Entrants join the Society alumni network and are officially Broadcom MASTERS alumni!
Entries are judged during the summer and 300 top projects will be announced on September 7, 2022. From these Top 300 MASTERS, 30 finalists and one parent/guardian will win an all-expense-paid trip to the national finals in Washington, DC to showcase their projects, compete in teams and visit sites that celebrate innovation through science, technology, engineering, and mathematics.
The Finalist Experience
Due to the COVID-19 pandemic, the 2021 Broadcom MASTERS finals week was held virtually. Check out the highlights video to hear from the 2021 finalists about their experience!
Key Dates for Broadcom MASTERS 2022
Application Open:
February 1, 2022 to June 15, 2022
Top 300 MASTERS Announced:
Finals Week:
October 27, 2022 – November 2, 2022
Science & Engineering Project Showcase: