Broadcom MASTERS Top 300 thrive in STEM, sports and service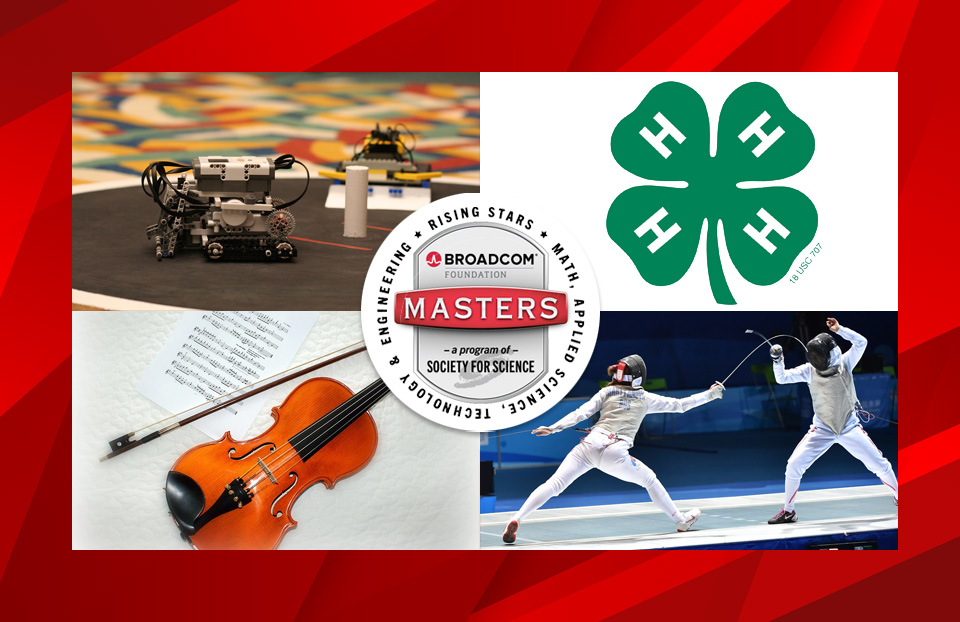 The 2022 Top 300 Broadcom MASTERS are a well-rounded group of students who are not only passionate about science, technology, engineering and math, but their extracurriculars as well. This year's class comes from 35 states and two territories (Guam and Puerto Rico). Four students currently have a patent pending for their project, 12 are in the process of applying for a patent and 64 are planning to apply for a patent. It may be no surprise that 279 of the MASTERS were interested in a topic and decided to investigate it for their project, with 19 students continuing a project they started previously. Top research areas include engineering (22%), environmental and earth science (15%) and chemistry (9%).
Here are 10 fun facts about the Top 300 Broadcom MASTERS:
155 students are multilingual, speaking languages including Cantonese, German, Korean, Hebrew and Bengali.
135 do Science or Math Olympiads
77 students sing or participate in choir
160 play more than one instrument, including piano, violin, saxophone, guitar and ukulele
140 are involved in robotics
16 are in 4-H
227 play sports, ranging from soccer and tennis to fencing and swimming
52 are in Boy or Girl Scouts programs
65 are in art clubs
158 consider their project to be an invention
Congratulations to the Top 300 Broadcom MASTERS. Stay tuned for the top 30 Broadcom MASTERS finalist announcement on September 21 at noon ET. Follow the Society on Facebook, Twitter, and Instagram to learn more about this year's MASTERS.