Broadcom MASTERS top 30 finalists stay busy outside of STEM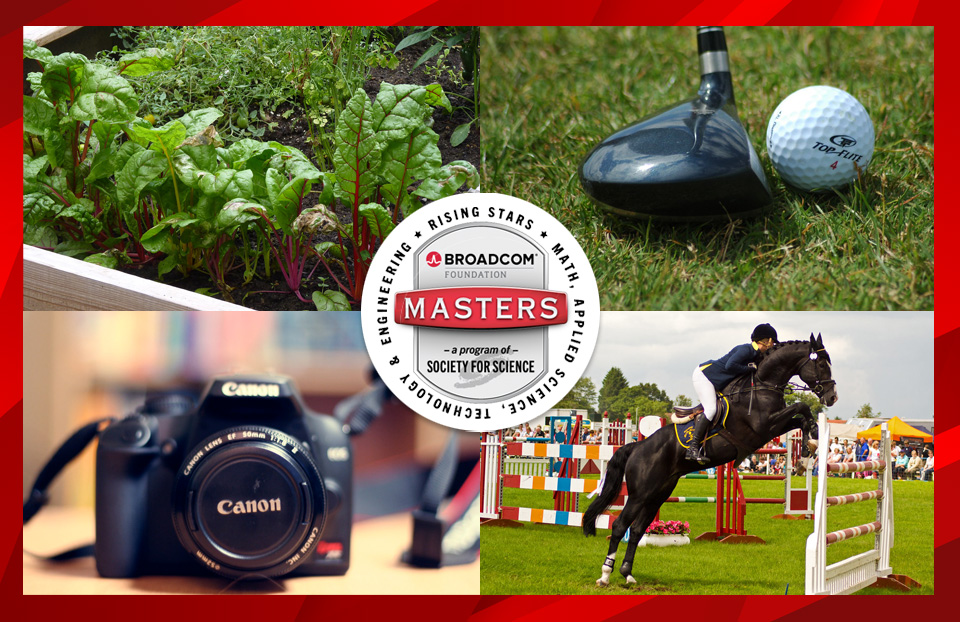 Broadcom MASTERS 2022 is returning as an in-person competition this year, and the top 30 finalists are ready to bring their A game. From October 28 to November 2 the finalists will present their research projects, participate in team challenges and attend STEM-focused field trips
In addition to their amazing STEM abilities, each finalist has found several creative outlets to help keep themselves sharp.
Here's an inside look at how these finalists stay busy outside of their STEM research:
Several finalists ride horses and participate in equestrian competitions
One finalist is a kid reporter for Nickelodeon's Nick News series
Several enjoy taking photographs
One competes in golf tournaments
Several finalists enjoy creative writing and poetry, and one finalist has even written a book
One is fascinated by plants and grows a vegetable garden every year
The top 30 finalists hail from 12 states, many speak a second language other than English and nearly every finalist plays an instrument or is involved in a choir.
We look forward to meeting these talented Broadcom MASTERS finalists in Washington, D.C. next month!