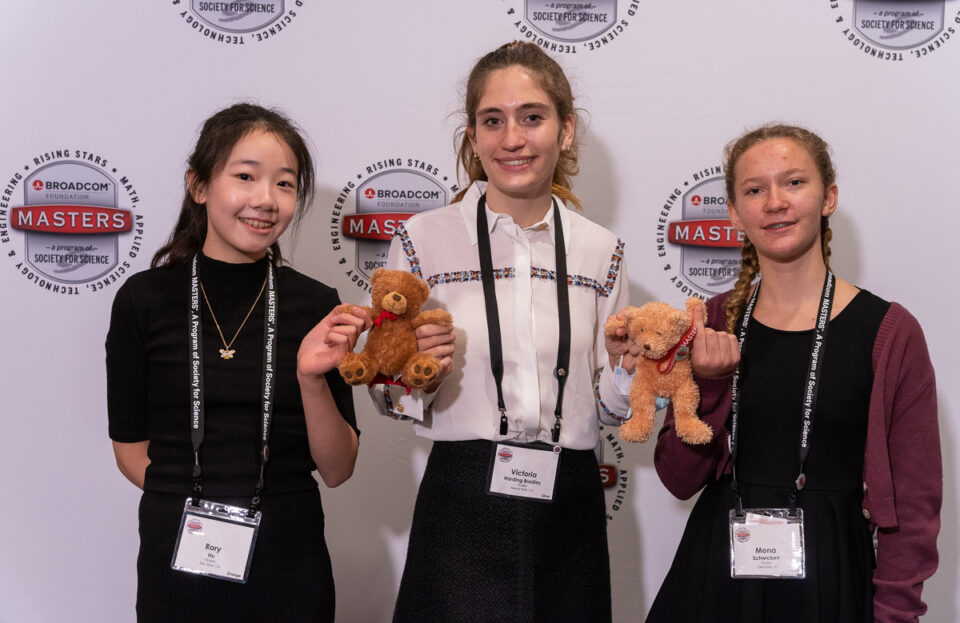 After a two-year hiatus from in-person activities, Broadcom MASTERS finalists returned to Washington, D.C. to highlight their research at the Broadcom MASTERS Science and Engineering Project Showcase during Finals Week. At the Omni Shoreham Hotel situated in the Woodley Park neighborhood of D.C., the top 30 finalists participated in an Instagram live, displayed their projects on ProjectBoard for the public to view and learned about each others' research projects. How exciting has it been for the finalists to be together in person? Find out below!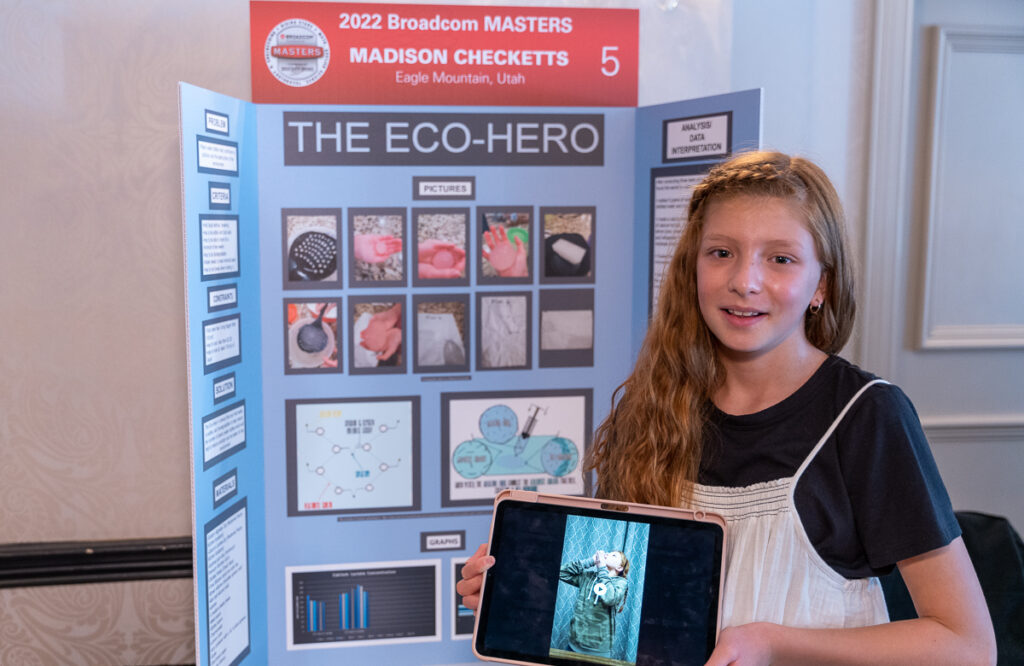 Madi Checketts
Hidden Hollow Elementary (Eagle Mountain, Utah)
"It's been fun getting to know all the other finalists and all of the people who put this together," said Madi. "Being in person is a lot better than virtual because you can get the feel of the competition better." For anyone considering applying to the Society's middle school STEM competition, Madi shared this advice: "Just be yourself, don't be scared because there's nothing to be scared of. All of the judges and everyone else have been nice."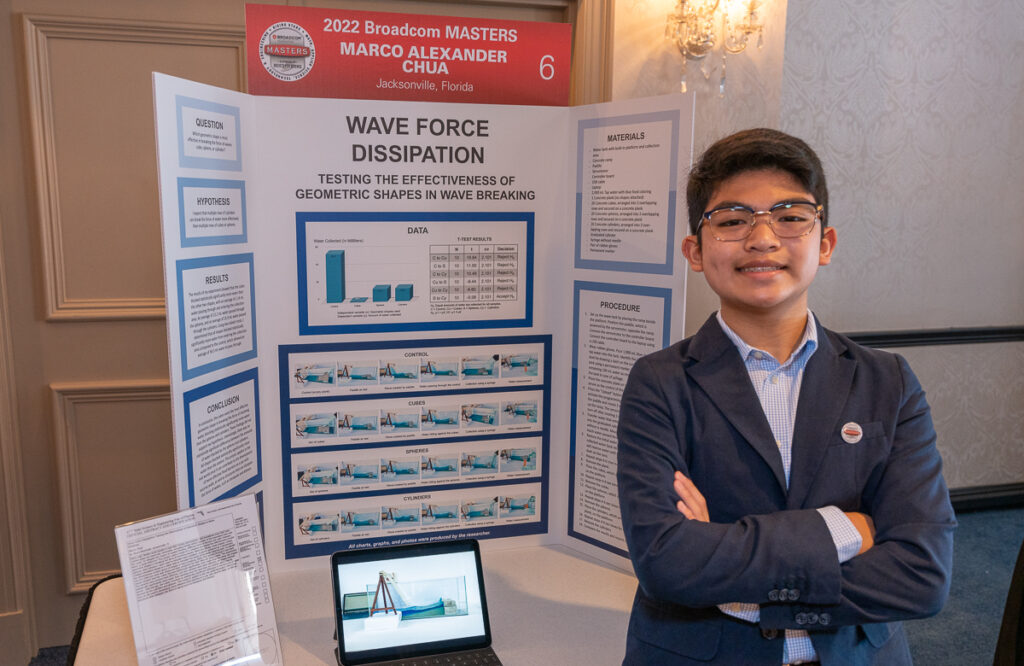 Marco Chua
Saint Paul's Catholic School-Riverside (Jacksonville, Florida)
"Being in person is nice because you get to explain your project to the judges using your physical props and show them what you researched in person," explained Marco. On being named a Broadcom MASTERS finalist, Marco says "it's nice to know that I've accomplished a really big thing along with a lot of other people." What was Marco's favorite part of finals week? He says, it's been, "Getting to know everyone!"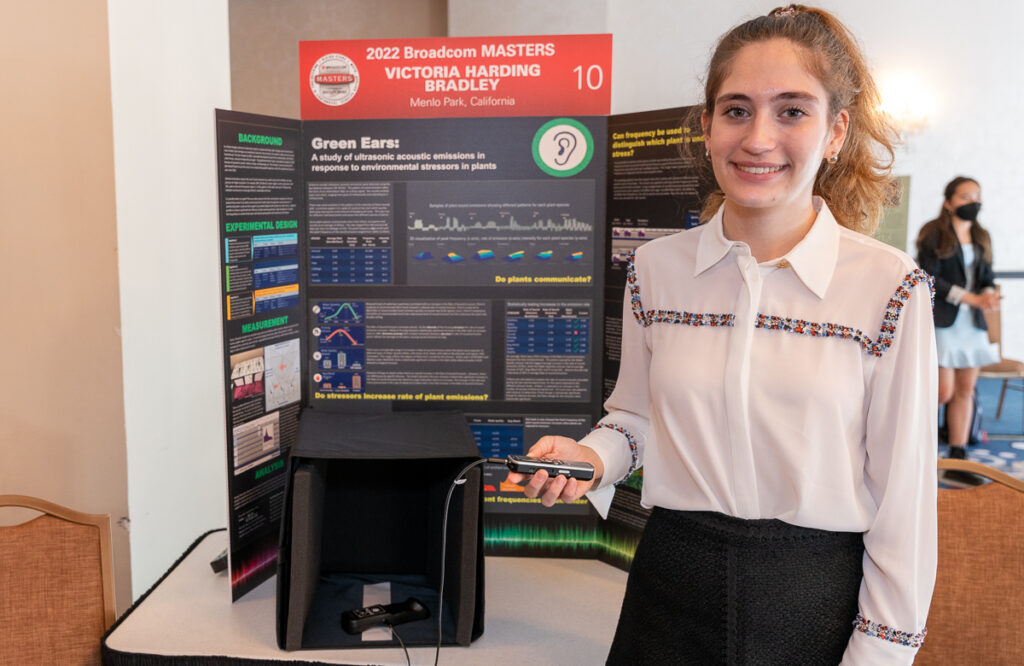 Victoria Harding Bradley
Nativity Catholic School (Menlo Park, California)
"This is my first in-person science competition ever," said Victoria. "It's a little nerve-wracking but the people I have met so far have been amazing and it's such a great experience. I'm very lucky." Victoria explained that while Finals Week has been different from what she expected, she's enjoying the science-driven discussions and looking forward to the team challenges all 30 finalists will participate in over the next few days. Her advice for future applicants: "Work hard. It can be really difficult, but it was a lot of fun, and you just have to go with the trials and errors and just go for it."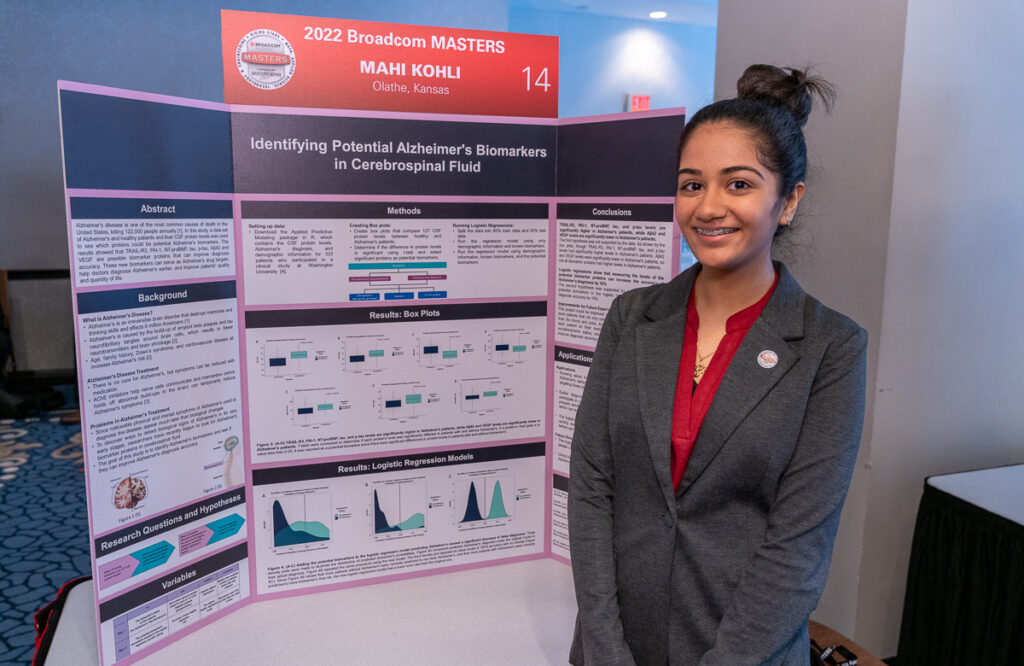 Mahi Kohli
California Trail Middle School (Olathe, Kansas)
Like Victoria, Broadcom MASTERS is Mahi's first in-person science competition as well, following two years of virtual science fairs due to COVID, and she is making the most of it. "I think it's an awesome experience for my first time. It's so nice to meet other people who are like-minded and interested in science. I think it's awesome!" Mahi said she never expected to be named a Broadcom MASTERS finalist, and says she's humbled to be in the competition. If you're nervous about applying for the competition Mahi says, "don't be stressed, just believe in yourself and your project because you know it better than anyone else does. Try your best."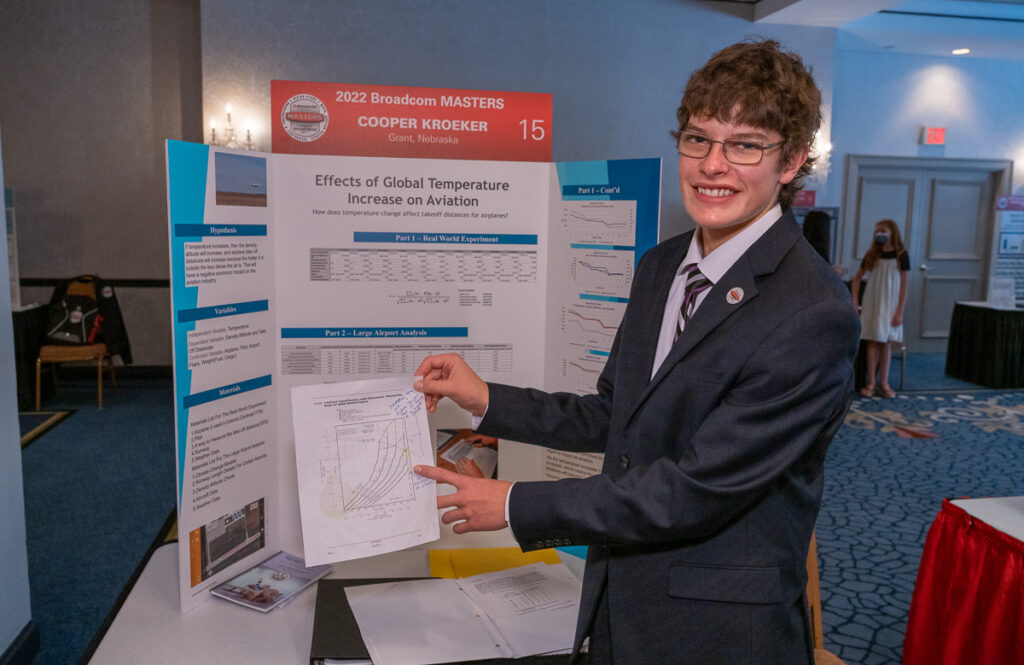 Cooper Kroeker
Perkins County Schools (Grant, Nebraska)
When asked how it feels to be a Broadcom MASTERS finalist, Cooper is at a loss for words. "I still haven't found the words to describe it, I don't think I will until it's all over. When I got the phone call that I was a finalist, I was so confused, but it's all real and I'm here!" He shared, "this opportunity is fantastic; I'm really enjoying it. I've met 29 new friends already and I'm excited to be here." Cooper's advice for next year's applicants? "Make your project unique, make sure it has real-world applications, just be confident and know your project well."
You can continue to visit the Broadcom MASTERS ProjectBoard site through the end of November to learn more about the finalists' impressive projects. Stay tuned for the Broadcom MASTERS winners' announcement on the evening of November 1. Head to the Society's YouTube Channel to watch the award ceremony and see who brings home the $25,000 Samueli Foundation Prize.