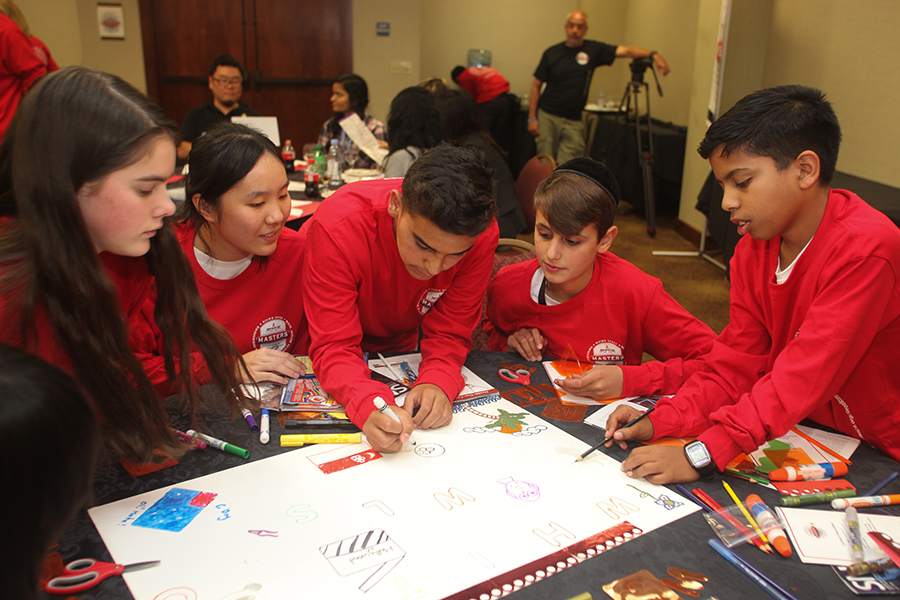 On Sunday, the Broadcom MASTERS International delegates gathered together for the first time in Los Angeles. Delegates represent 13 countries, including Australia, Canada, China, Finland, India, Israel, Japan, Mexico, Singapore, South Korea, Taiwan, United Kingdom, and the United States.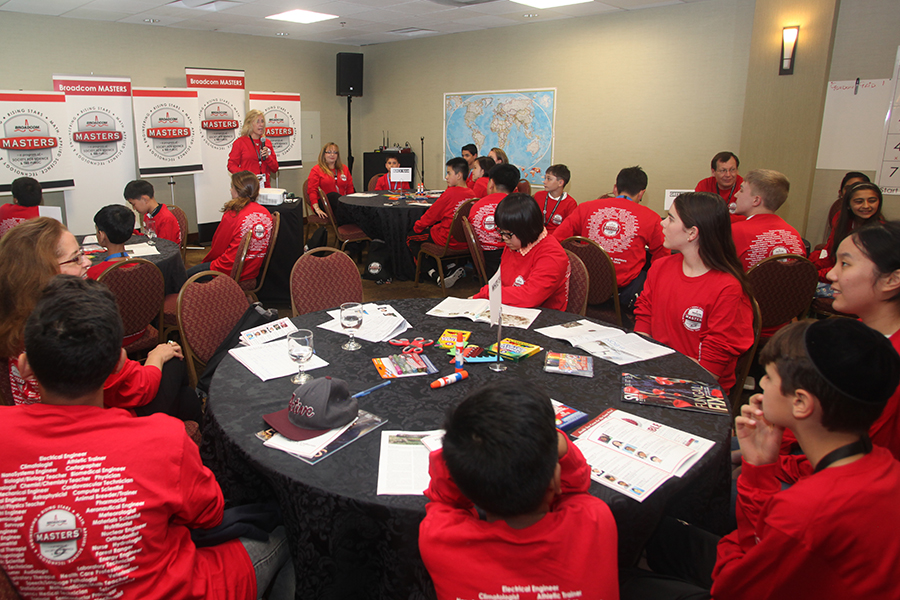 The 23 delegates were selected based on their excellence in the science, technology, engineering, and math (STEM) fields. Throughout the week, they will have the opportunity to visit Broadcom Corporation headquarters and meet professional scientists and engineers; visit local Los Angeles attractions such as the La Brea Tar Pits, Griffith Observatory, Universal Studios, and the Long Beach Aquarium; attend programming and meet finalists at the Intel International Science and Engineering Fair; and much more.
At their welcome session, students had a chance to meet their fellow delegates and team leaders, learn more about their week, and practice their "We are Broadcom MASTERS!" cheer. Allie Stifel, Broadcom MASTERS program manager, congratulated the delegates for being selected, as they "represent some of the brightest middle school students from your countries dedicated to STEM." Paula Golden, executive director of the Broadcom Foundation and Rick Bates, chief advancement officer and interim CEO of Society for Science & the Public, also both congratulated and welcomed the delegates to Los Angeles.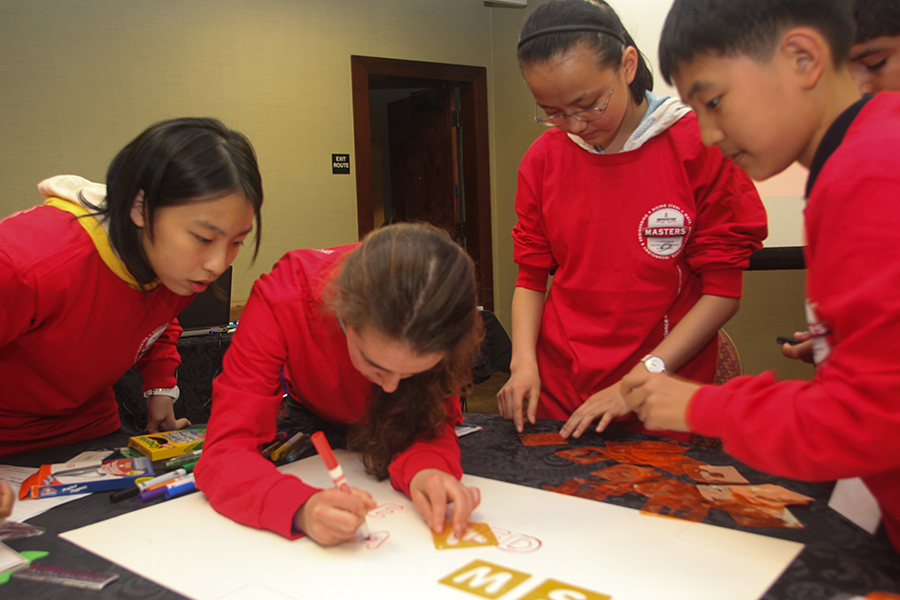 Broadcom MASTERS International is a companion program to the Society's domestic Broadcom MASTERS program, where the top 30 middle school scientists from across the United States travel to Washington, DC to compete in a series of science, technology, engineering, and math challenges.
Both Broadcom MASTERS and Broadcom MASTERS International are designed to encourage middle school students to explore their interest in and continue their pursuit of the STEM fields throughout high school, college, and beyond.