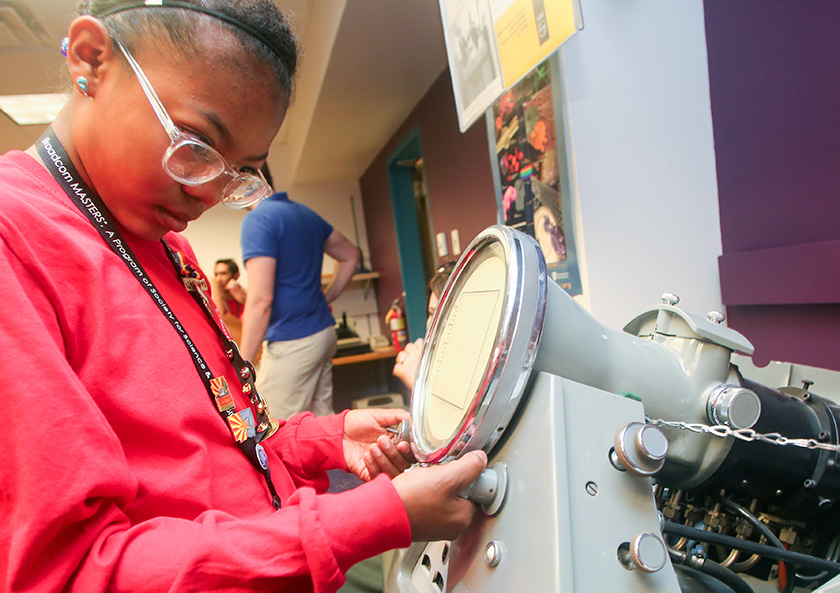 A natural root that has gluten-free properties (cassava), banana peels as biofuel, and a solar-powered boat that picks up trash. These are only a few of the inventions and research that middle school students from the U.S. and internationally were recognized for during the Broadcom MASTERS International program.      
The program happens concurrently with the Intel International Science and Engineering Fair (Intel ISEF). In a version of a mini-Intel ISEF, one by one the 25 Broadcom MASTERS International delegates went up in front of their peers and described their middle school science fair projects.      
The delegates then asked their peers questions, wanting to know more about what inspired them to focus on their project and their conclusions.