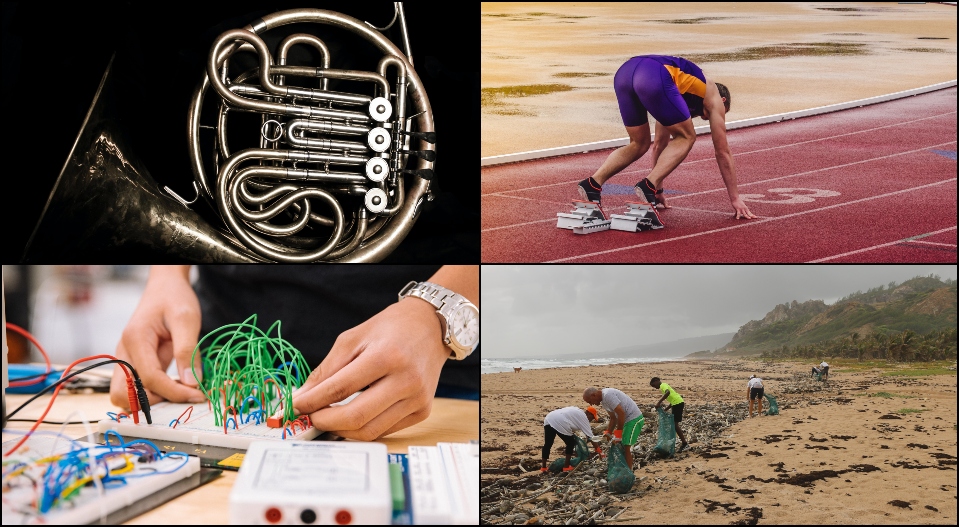 Earlier this week, the Society announced the Top 300 innovators in the 10th annual Broadcom MASTERS, the nation's premier Science, Technology, Engineering and Math (STEM) competition for middle school students. Despite the ongoing COVID-19 pandemic, these young scientists are poised to tackle some of the world's most intractable problems with their research. Learn more about the many interests, accomplishments and hobbies of this year's esteemed group.
132 speak one or more languages other than English, including Arabic, Czech, Hebrew, Japanese, Tamil and more.
2 have patents or have patents pending and 14 are in the process of applying for one.
128 are Science/Math Olympiads.
169 volunteer their time to community service.
100 are active in student council.
239 engage in a variety of sports—83 play basketball, 72 are track/cross country runners, 49 are martial artists and 31 are gymnasts, to name a few.
230 are involved in music, with some playing instruments like the French horn, clarinet, harp, didgeridoo, xylophone and tanpura.
46 are Girl Scouts or Boy Scouts.
19 are 4-H members.
Stay tuned to find out who the 30 Broadcom MASTERS finalists are on September 16!