Broadcom MASTERS alumna goes to Yale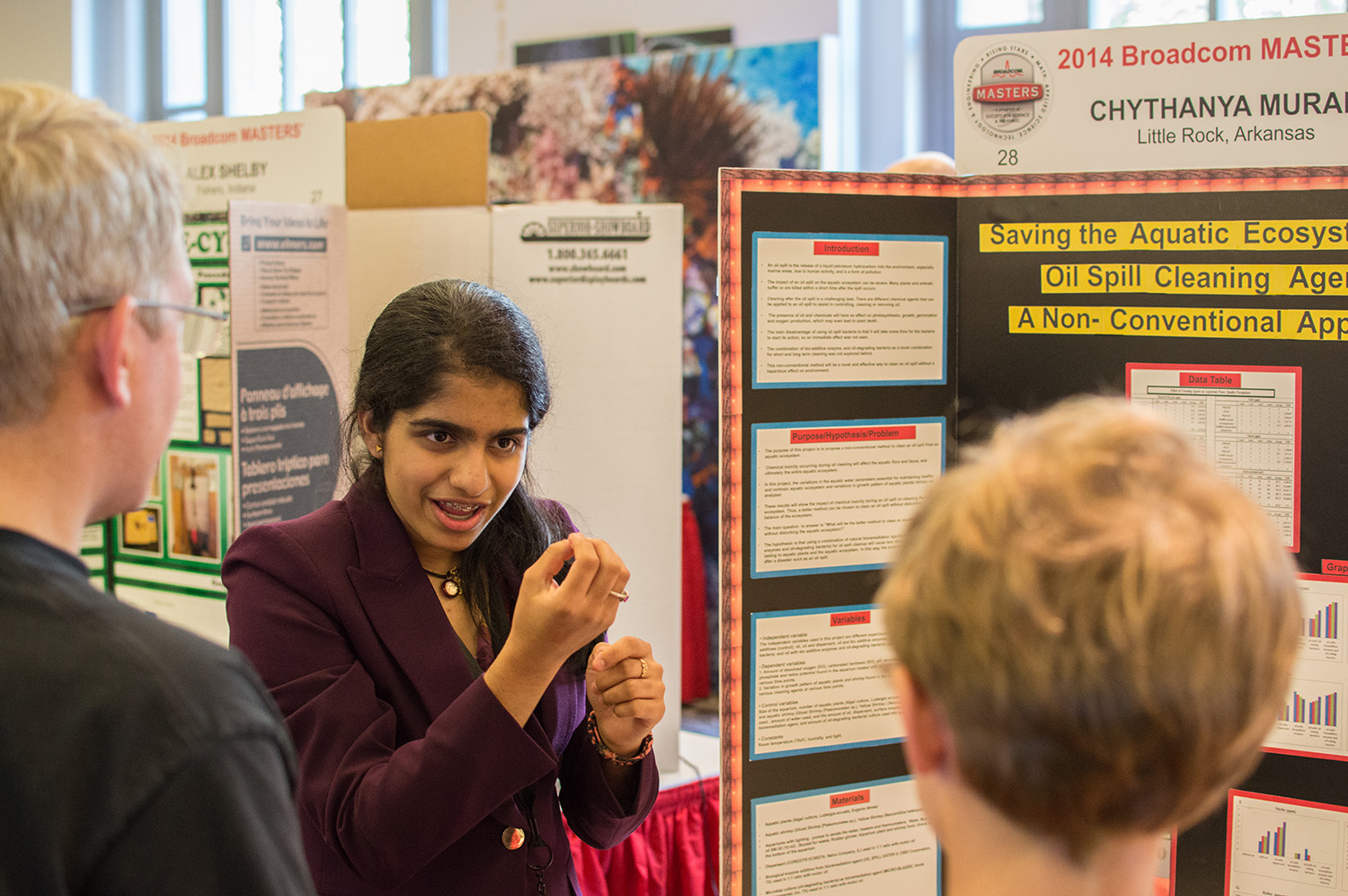 Chythanya Murali, or Chy, as she likes to be called, was a finalist in the 2014 Broadcom MASTERS from Little Rock, Arkansas. Her project on better methods for cleaning up oil spills and her performance during a week-long series of hands-on challenges landed her a first place award in engineering – complete with a $3,500 prize to use toward a summer camp experience anywhere in the country.   
Chy chose to go to Yale. You can read more about her experiences on our Doing Science blog.