Broadcom MASTERS 2016 has begun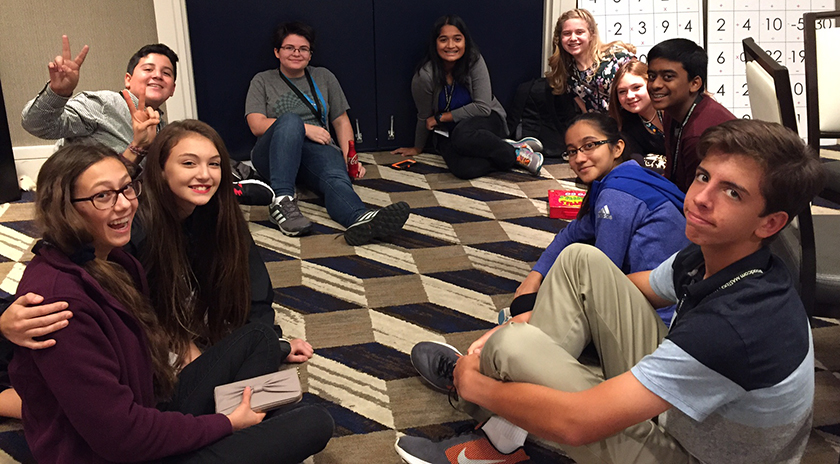 "They're awesome, they're interesting, and really nice people. I like how we all share a passion for science, and math, and technology," said Ariya Eppinger. from Pennsylvania.
She just met her Broadcom MASTERS teammates Friday afternoon and already feels like they're becoming good friends.
The 30 Broadcom MASTERS finalists from all over the country convened in Washington, D.C. for teambuilding activities and to get to know each other.
"I'm most excited to do the team activities because they seem like a lot of fun," Ariya said. She's referring to the several team challenges the finalists will participate in throughout the week.
Ariya will compete in challenges with her teammates and will also present her research to judges and the public during the Broadcom MASTERS Project Showcase on Saturday.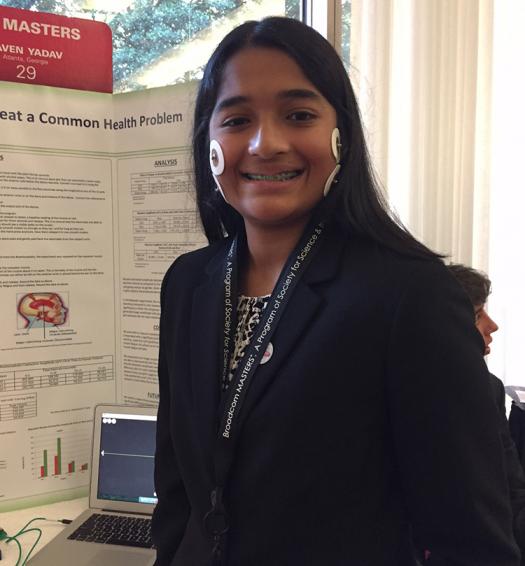 Ananya Ganesh, from Georgia, is excited to meet the smart minds that have come from all across the country. "Their projects are just impressive," she said, wearing several electrodes on her face.
Ananya has bruxism, which causes her to clench her jaw. So she built a device that can detect signals coming from a muscle when it contracts and offer biofeedback to alert someone that they're clenching. "As soon as you clench, a light comes on and it alerts someone to stop clenching to help lessen the pain," she said.
She plans to upgrade the device by making it smaller and smaller, eventually the size of a phone.
After a Christmas tree house fire killed a family near her home, Sienna Fink, from Maryland, wanted to study the dryness of Christmas trees and how they increase the chance of fire. Sienna recommended families constantly water their trees to lessen the risk of them catching fire.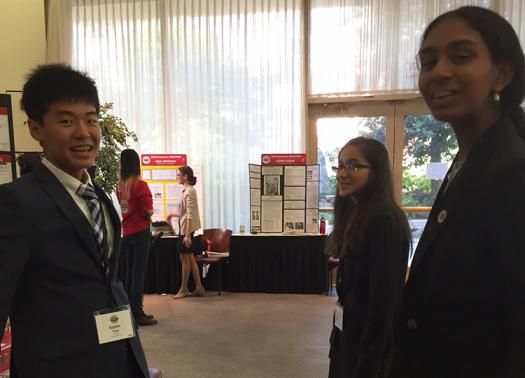 Kaien Yang, from Virginia, was also inspired from something personal to him. He studied depression because his grandfather developed a shrinkage in the part of his brain called the cerebellum and experienced headaches and mood swings. And his mother underwent brain surgery in 2011, when Kaien met world-renowned neurosurgeons and learned from them.
Kaien developed an app that can help doctors detect depression based on shrinkages or expansion in certain areas of the brain. Doctors can potentially diagnose with the app by studying the hippocampus, which regulates memory, and output the probability of whether or not a patient has depression.
"I'm excited to compete with the other finalists and build lasting friendships that I'll have for the rest of my life," Kaien said. "It's fulfilling to engage with all of these like-minded peers."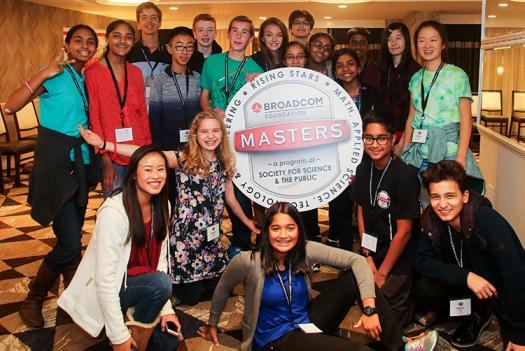 Nathan Deng, from California, can't wait to share ideas with all of the other finalists. "Hopefully I can learn more from this experience than from just by myself," he said.
Nathan researched a more eco-friendly process to clean up oil spills and other things in the environment that need to be cleaned. He found that lowering the surface tension of water more effectively cleans. "It allows water to permeate the crevices of dirty objects," he said.
Read more about the finalists' projects here. And check back for more during the week!