Don't miss out ─ Virtual ISEF Commons will feature university admissions representatives in real-time, all of next week!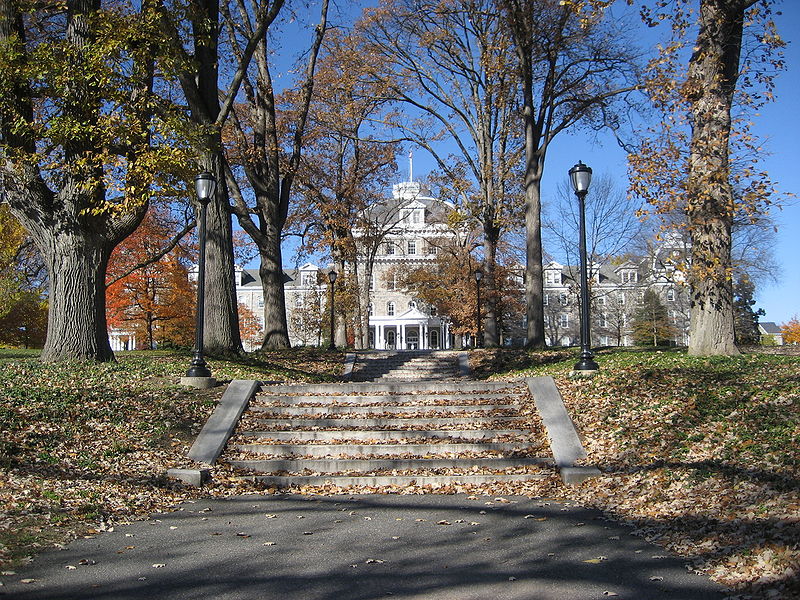 With COVID-19 thwarting in-person visits to college campuses, many students are turning to alternatives. Through Virtual Regeneron ISEF, we are bringing colleges – and admissions representatives – to you!
From May 18-22, Virtual Regeneron ISEF will feature more than 30 colleges and universities at the ISEF Commons, accessible during the entirety of the week-long event. The ISEF Commons is a one-stop shop to get to know colleges and universities virtually, collect brochures and chat directly with admissions representatives in real-time or leave questions that representatives can respond to via email.
From Swarthmore College to the University of Chicago to the Imperial College, London, the universities represented vary in size, focus and location. The Society's Chief Marketing Officer, Kathlene Collins, developed the innovative concept and shares that the ISEF Commons, normally an annual in-person event, was once just an exhibit hall with a few booths. "I staffed the Society booth during the event and it got me thinking that a more serious effort to involve colleges might be successful." And indeed, the ISEF Commons has grown. "This event is a way of connecting schools to the world's best high school STEM talent!" she says. This year is no different.
Here are just some of the colleges/universities and other organizations that will be there:
Boston University
Carnegie Mellon University
Case Western Reserve University
Cooper Union
Crimson Education
Davidson Institute for Talent Development
Florida Institute of Technology
George Washington University
Harvey Mudd College
Illinois Institute of Technology
Imperial College London
Lawrence Technological University
Lehigh University
Maine Maritime Academy
Michigan Technological University
Millikin University
Milwaukee School of Engineering
Missouri University of Science and Technology
MIT
New Jersey Institute of Technology
New Mexico Tech
NYU Tandon School of Engineering
Rensselaer Polytechnic Institute
Sigma Xi
Southern Illinois University Carbondale
Southern Methodist University
St. Louis University
Swarthmore College
Temple University College of Engineering and College of Science and Technology
Texas A&M University
University of Alabama – Birmingham
University of Chicago
University of Toronto
Virginia Commonwealth University
Washington University in St. Louis
To attend the ISEF Commons, Register for Virtual Regeneron ISEF today!