Sheldon Glashow
Science Talent Search – 1950
About Sheldon Glashow
Sheldon Glashow, a renowned physicist, is an alumnus of the 1950 STS. Glashow received the Nobel Prize in Physics 1979 for developing the electroweak theory, which explains the interaction between electromagnetism and weak force. His work added new elements to the theory of quarks. Glashow is a longtime professor at Harvard University, worked at research institutes in Denmark and Switzerland and has been a professor at multiple universities. Glashow has also served as editor-at-large for Inference: International Review of Science and is a member of the Society's Honorary Board.
Glashow with his STS project in 1950.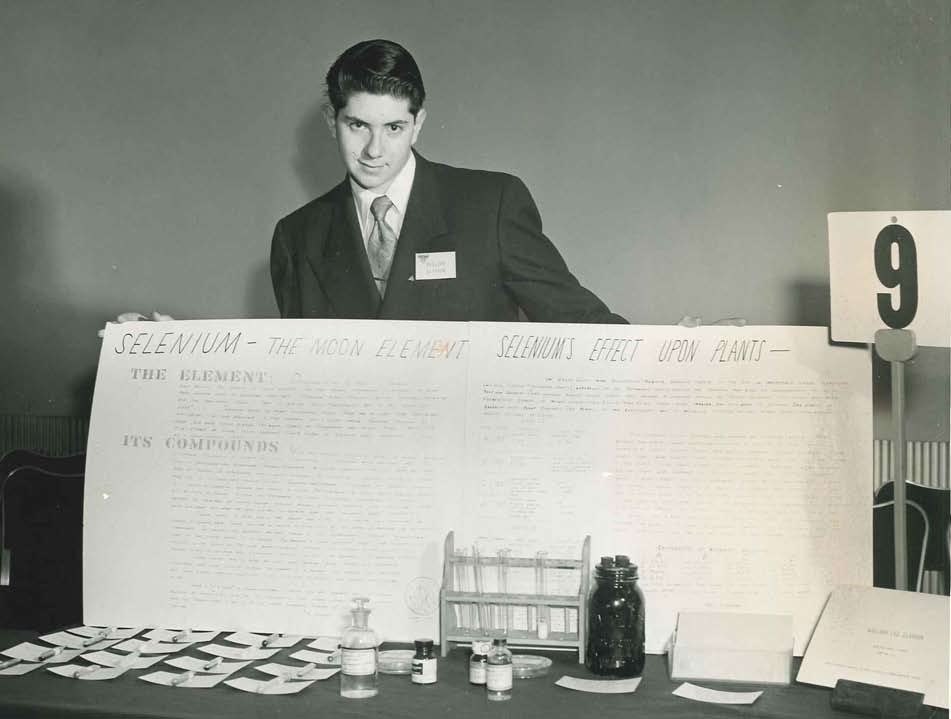 An excerpt from Glashow's STS project report, "Selenium: A Study of Its Compounds and Their Physiological Effect upon Plants."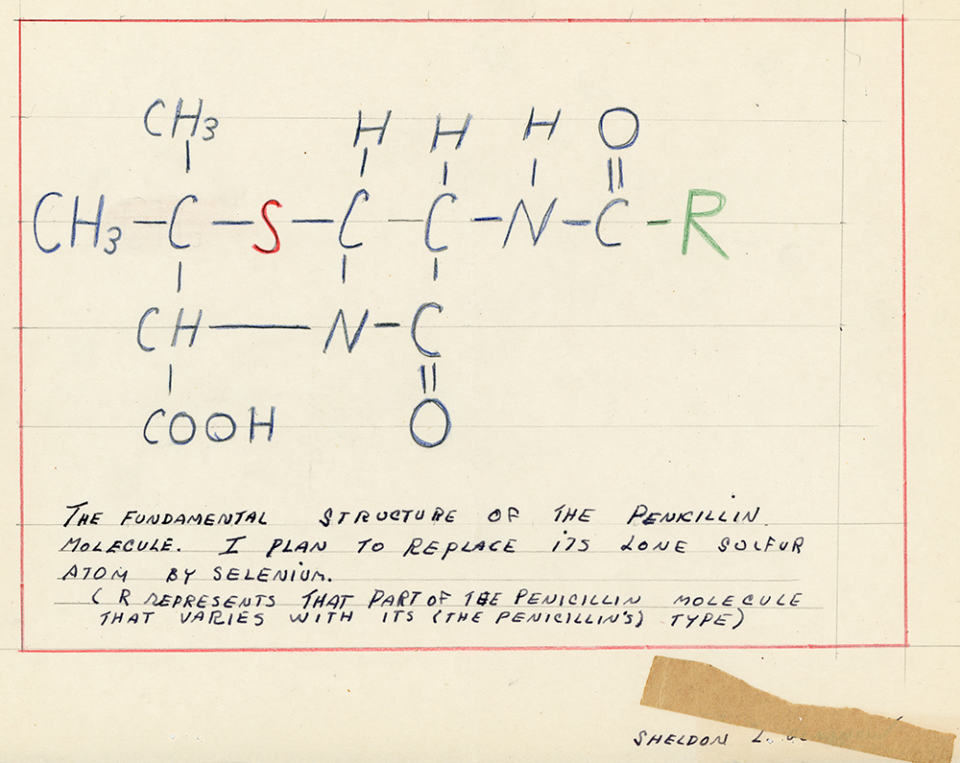 Over his career, Glashow has been a professor at Stanford University, UC Berkeley, Harvard University and Boston University.