George Carruthers
Science Talent Search – 1957
About George Carruthers*
Astrophysicist George Carruthers invented telescopic devices that allowed us to observe certain phenomena in space for the first time. After showing early aptitude in science and competing in the 1957 STS, Carruthers went on to work at the U.S. Naval Research Laboratory for 38 years. He developed many instruments used during space flights, including a spectrograph that produced the first ultraviolet images of Earth's atmosphere during the Apollo 16 mission in 1972. For his achievements, Carruthers received the 2011 National Medal of Technology and Innovation.
* = Deceased
Material to Make Stars
This Science News article discusses the discovery of molecular hydrogen in space, demonstrated using a telescope invented by Carruthers in 1969.
Read the Article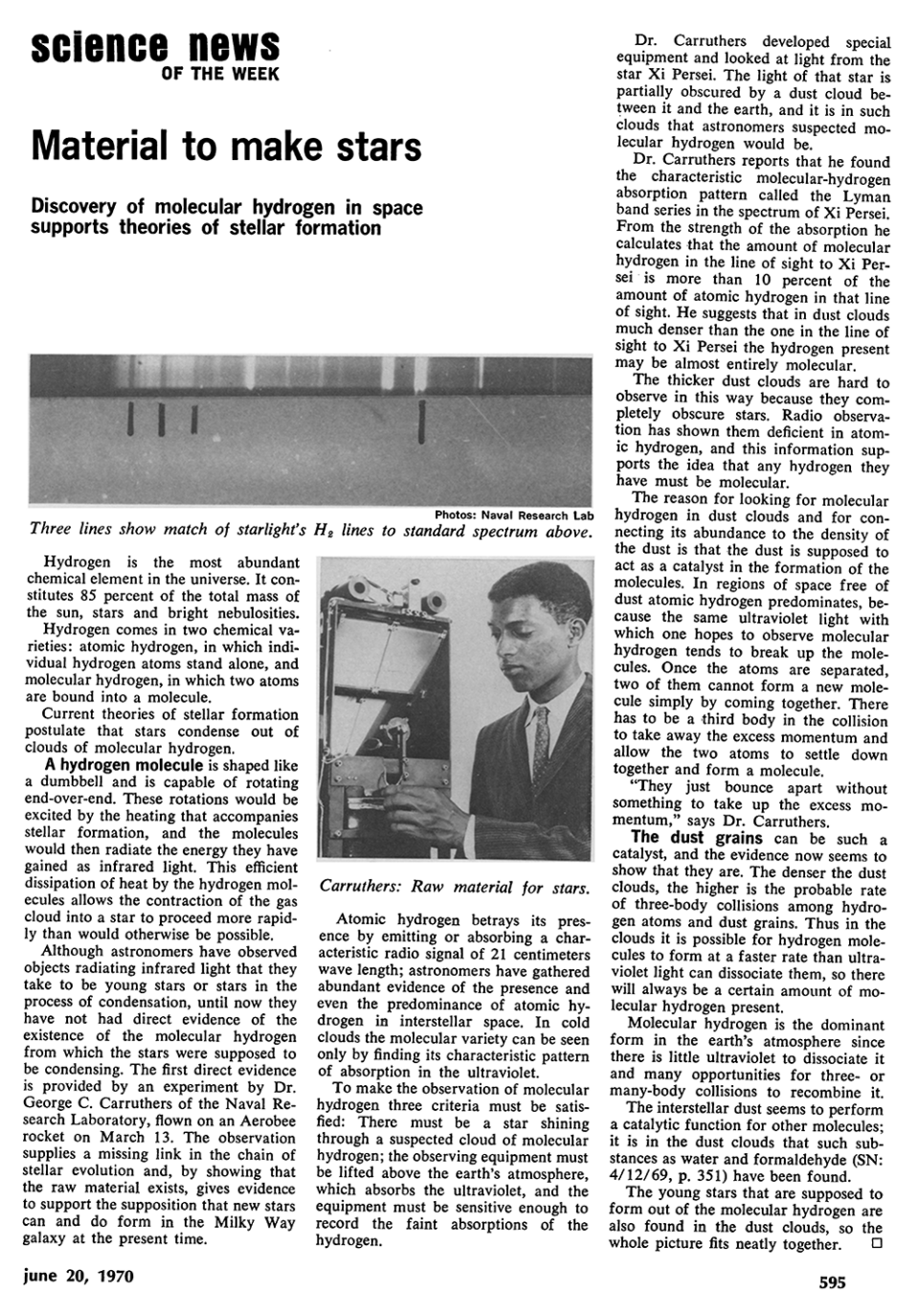 Read the Article
2011 National Medal of Technology & Innovation
Carruthers' work, including his pioneering spectrograph and lunar camera — which still sits on the moon's surface today — are featured in this video from the National Science & Technology Medals Foundation.
Watch the video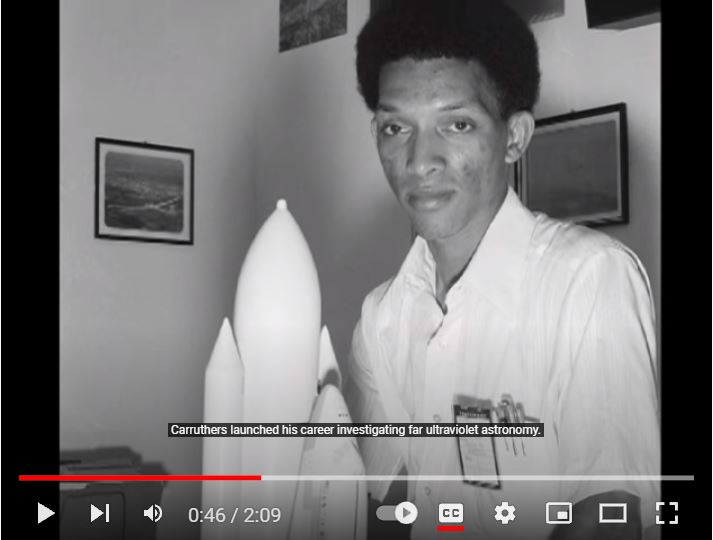 Watch the video