Nancy Durant Edmonds
Science Talent Search – 1944
About Nancy Durant Edmonds*
In 1944, Nancy Durant Edmonds became the first person of color to be named an STS finalist. Her project explored how to make fabrics more flame resistant using tungsten from crushed lightbulbs. Durant Edmonds went on to earn an M.D. at Boston University and became a board-certified psychiatrist. She was named psychiatrist of the year by the New Jersey Council of Child and Adolescent Psychiatry in 2003. Durant Edmonds also participated in Monticello's Getting Word: African American Oral History Project in 2007, documenting the experiences of families enslaved at Monticello.
* = Deceased
Science Talent Search
Durant Edmonds demonstrating the "bulb crusher" she made for her STS project.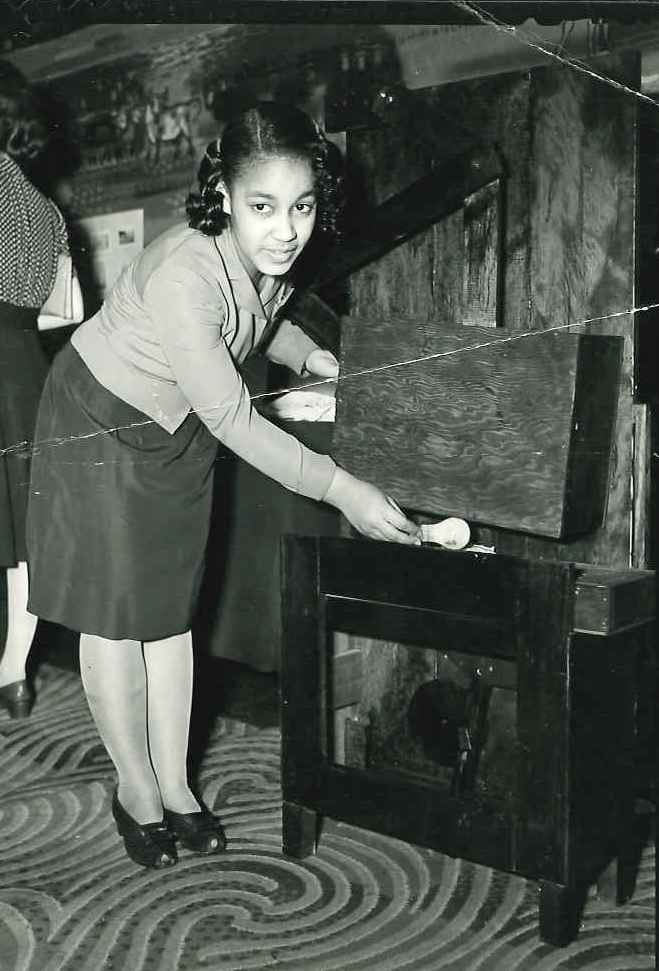 Durant Edmonds made lifelong friends at STS. She wrote this note to her fellow 1942 STS alumni while she was studying at Radcliffe College.
Expand Image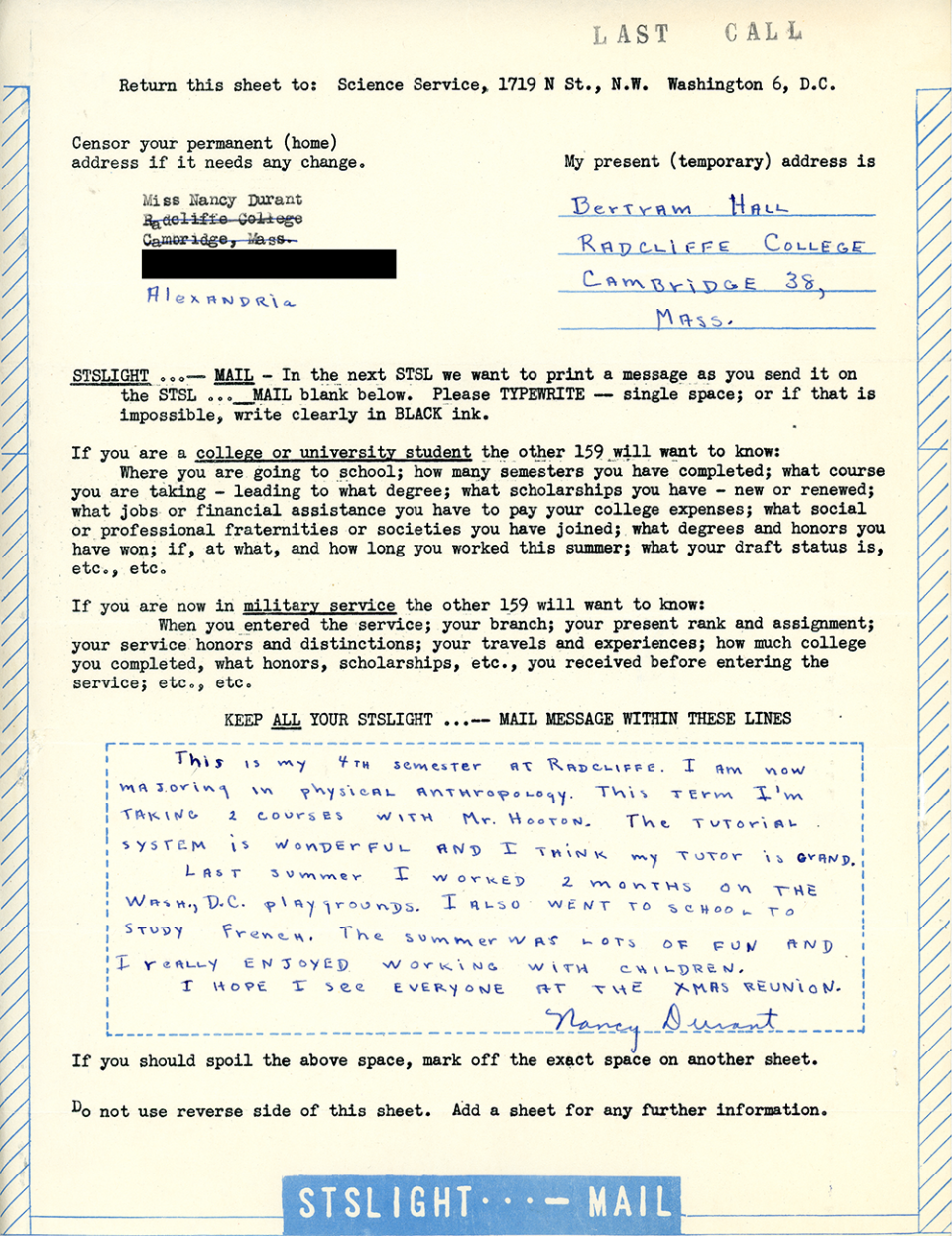 Expand Image
Durant Edmonds at her 90th birthday party, holding pictures of herself from the 1944 STS.