Mary Jeanne Kreek
Science Talent Search – 1954
International Science and Engineering Fair – 1952, 1953, 1954
About Mary Jeanne Kreek*
Mary Jeanne Kreek was a pioneering neurobiologist and physician based at Rockefeller University. Studying drug addiction for almost 60 years, her research greatly informed our modern understanding of opioid abuse and treatment. Her knowledge of addiction as a neurological and genetic disorder shifted society's perception of people struggling with substance abuse—from criminals to patients—and her discovery of methadone as a treatment for heroin addiction is still used around the world today. Kreek competed in ISEF in 1952, 1953 and 1954, and in STS in 1954.
* = Deceased
Science Talent Search
After discovering she had 36 allergies, Kreek decided to study them over the course of four years, culminating in her STS project. Here, Kreek (left) chats with fellow female finalist Carolyn Iltis and STS judges.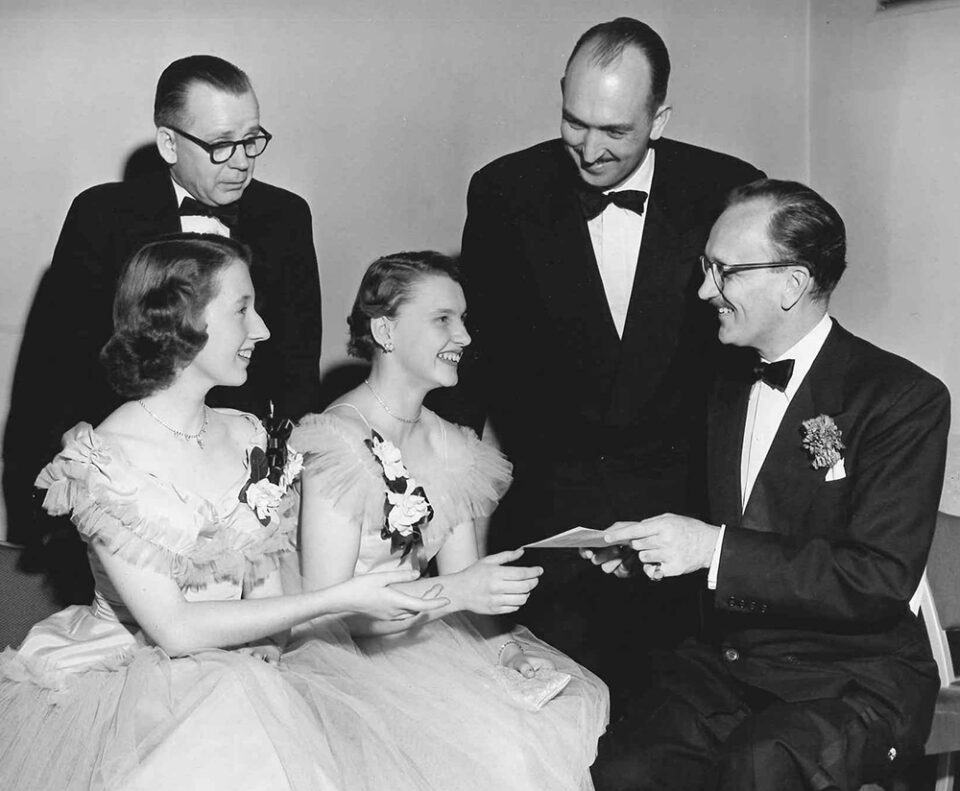 Interview with Oral History Project
As an adolescent, Kreek had a wide range of interests including ballet, politics, medicine and science. Her curiosity in the latter led her to compete in multiple science fairs and, in 1954, she finished as one of the top five STS contestants. This interview was recorded as part of the Rockefeller University Oral History Project.
Watch the Video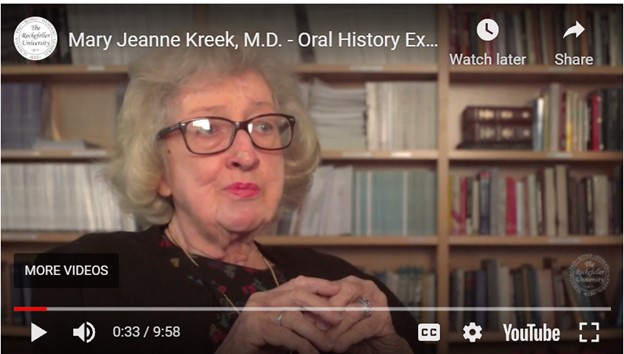 Watch the Video
Lifetime Science Award
In 2014, Kreek received the Lifetime Science Award from the National Institute of Health for her contributions to the medical field, including her work with the Centers for Disease Control to link injection drug abuse to HIV cases.