Roger Tsien
Science Talent Search – 1968
About Roger Tsien*
Biochemist and professor Roger Tsien showed interest in chemistry from a young age and won first place in the 1968 STS with a project on thiocyanate bridging. He went on to earn a doctoral degree from the University of Cambridge and became a professor at UC San Diego in 1989, where he taught pharmacology, chemistry and biochemistry for 27 years. Tsien received the Nobel Prize in Chemistry 2008 for his contributions to the discovery and development of the green fluorescent protein, a research tool that allows scientists to simultaneously track different cellular processes.
* = Deceased
Science Talent Search 1968
Tsien with his prize-winning STS project, which examined how thiocyanate ions are oriented when acting as a bridge in transition metal complexes.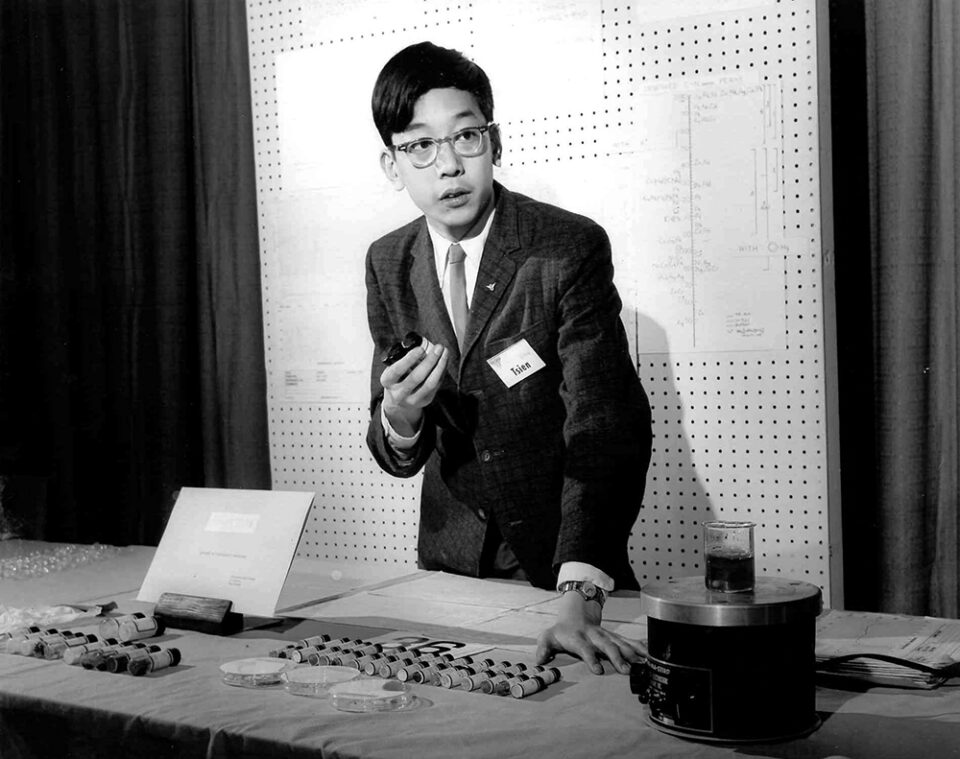 In addition to his work with fluorescent proteins, Tsien is known for pioneering the field of calcium imaging.