Robert Axelrod
Science Talent Search – 1961
About Robert Axelrod
Political scientist Robert Axelrod studies how patterns of social behavior emerge. He is best known for his work on the evolution of cooperation, which uses game theory to explore cooperation among self-serving individuals. From 1974 until his retirement in 2019, Axelrod was a professor of political science and public policy at the University of Michigan. His honors include a 1987 MacArthur Fellowship and the 2012 National Medal of Science. In 1961, Axelrod competed in STS with his project about the possibilities of simulating hypothetical environments and life forms using computer programs.
National Medal of Science Recipient
Axelrod received the National Medal of Science for his research on cooperation, complexity theory and international security, and for "the exploration of how social science models can be used to explain biological phenomena."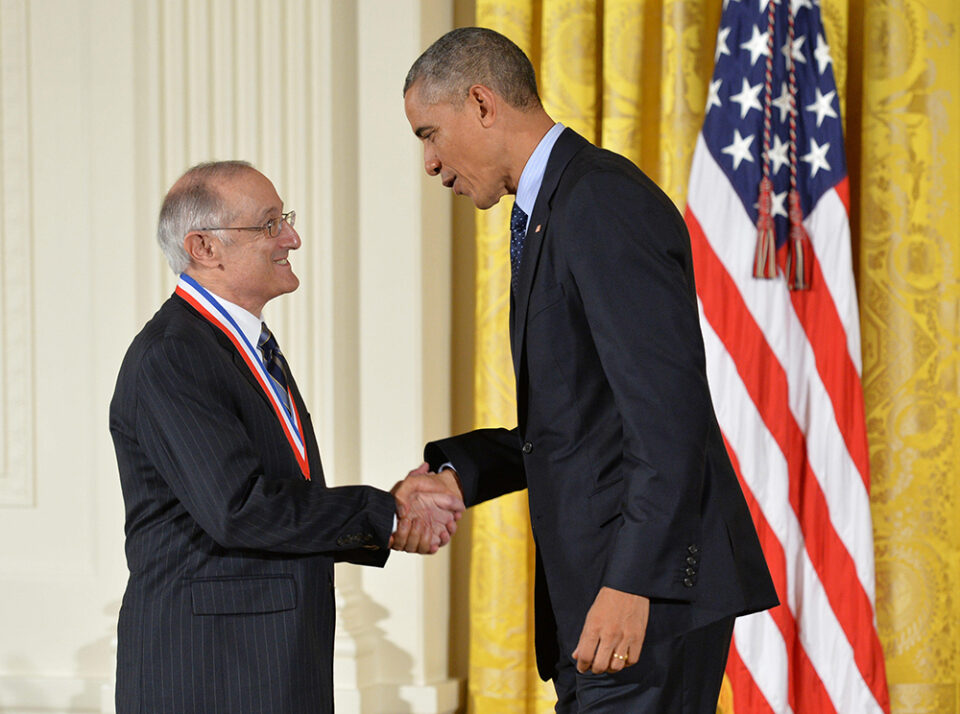 An Understanding of Human Decision-Making
As a student competing in STS, Axelrod shared what he believed was the scientific discovery the world needed most: an understanding of human decision-making. He believed such study would lead to advancements in political science — a field he ultimately dedicated his career to exploring.
Expand Image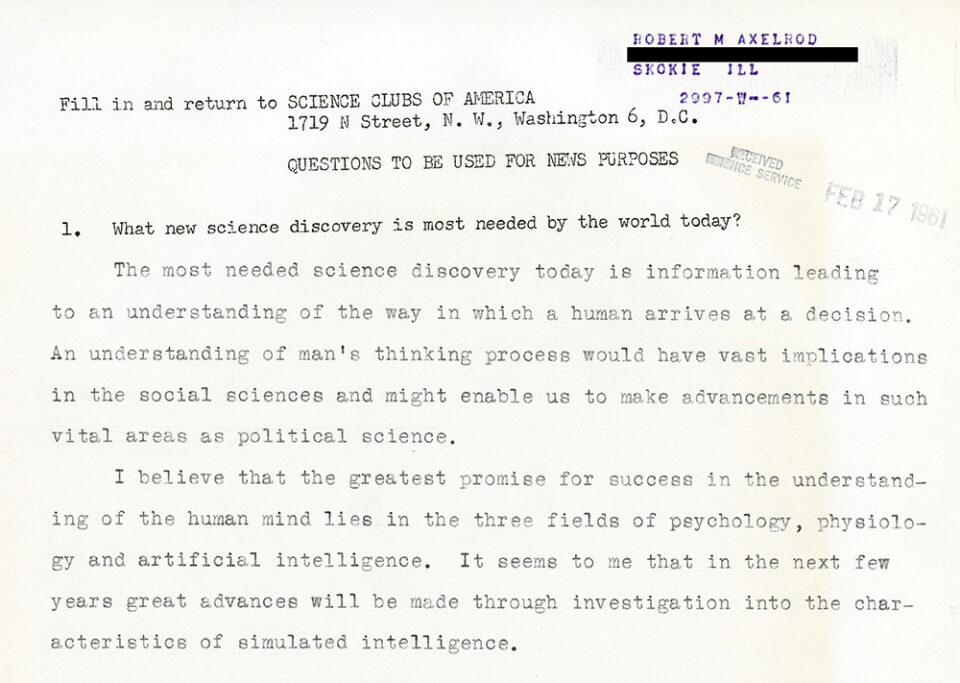 Expand Image
At the White House
As a 1961 STS finalist, Axelrod met with President Kennedy and Vice President Johnson at the White House. Axelrod is pictured in this photograph standing directly in front of Johnson, to Kennedy's right.