Roald Hoffmann
Science Talent Search – 1955
About Roald Hoffmann
Renowned theoretical chemist Roald Hoffmann won the Nobel Prize in Chemistry 1981 for developing the Woodward-Hoffmann rules, a set of rules for predicting chemical reactions. Hoffmann competed in the 1955 STS, going on to earn a doctoral degree in chemical physics from Harvard University. He joined the faculty at Cornell University in 1965, where he studied and taught chemistry for over four decades. In 1983, he received the National Medal of Science for "the magnitude and uniqueness of his contributions to modern chemistry." Hoffmann is also involved with the Society as an alumnus and is a member of its Honorary Board.
Science Talent Search 1955
Hoffmann in 1955 with his STS project, "Recording and Identification of Nuclear Particles." He later said that STS strongly affected his career trajectory, helping him land a job at the National Bureau of Standards.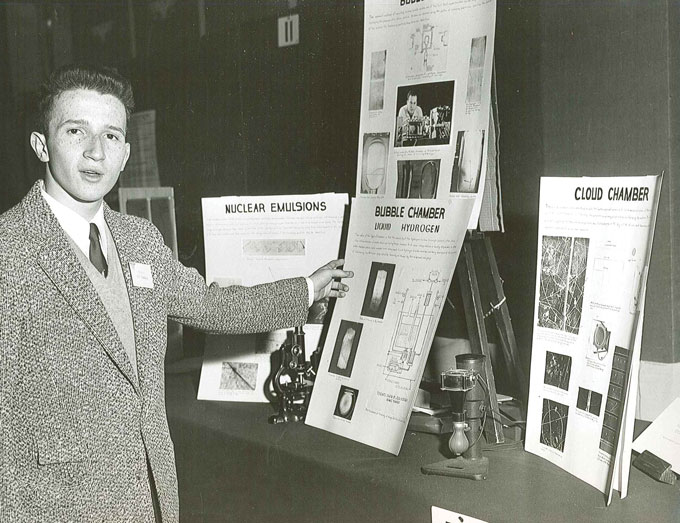 A letter from Hoffmann to Science Service (now called Society for Science) President Watson Davis, thanking him for the opportunity to participate in STS. Hoffmann and his family came to the U.S. in 1949 after fleeing Poland as refugees and surviving the Nazi occupation.
Expand Image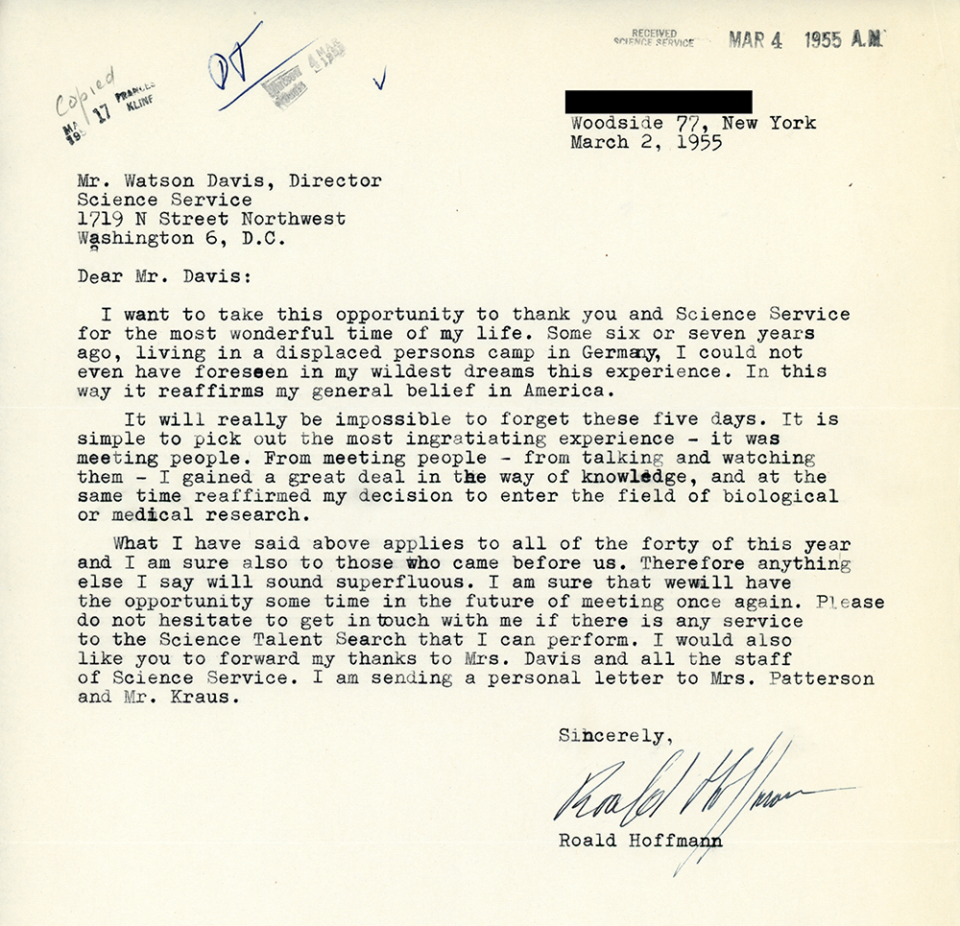 Expand Image
A Powerful Story
Learn more about Hoffmann in this Conversations with Maya interview.
Read the Article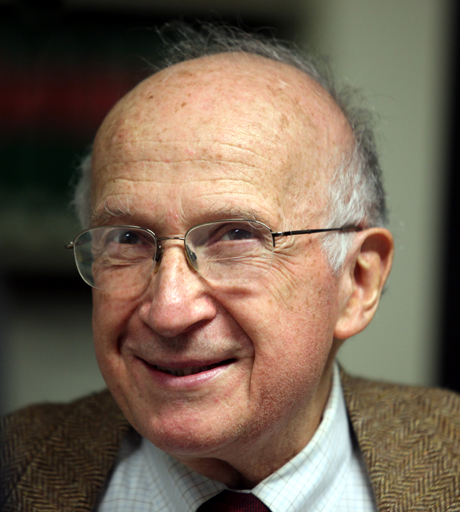 Read the Article
Signature Event: Fireside Chat with Roald Hoffmann
Hoffmann continues to support the Society's research competitions. In this video from 2020, Hoffmann speaks with Society President and CEO Maya Ajmera at the Society's annual Signature Event.
Watch the Video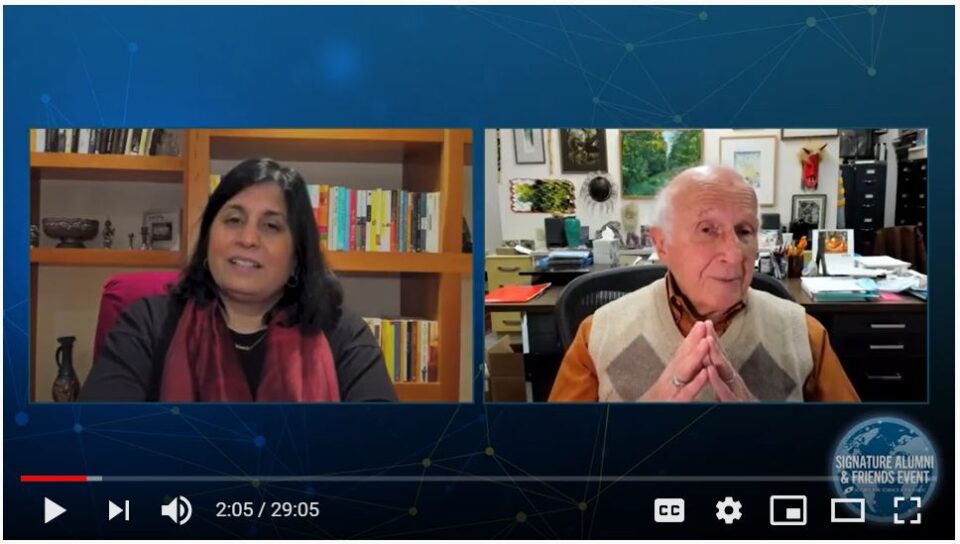 Watch the Video