Peter Miller
Science Talent Search – 1982
About Peter Miller
Peter Miller is a historian, professor of cultural history and dean of the Bard College Graduate Center. He studies material culture and the origin of intellectual disciplines, and has published multiple books. In 1998, Miller was awarded a MacArthur Fellowship for his work on early modern European history. He is an alumnus of Harvard University and the University of Cambridge. Miller competed in the 1982 STS with a project about gene transfer in bacteria.
Meet Bard Graduate Center Dean and Professor Peter N. Miller
One of Miller's academic interests is the interdisciplinary field of material culture. As Dean of Bard Graduate Center, he emphasizes studying history and culture through objects themselves.
Watch the Video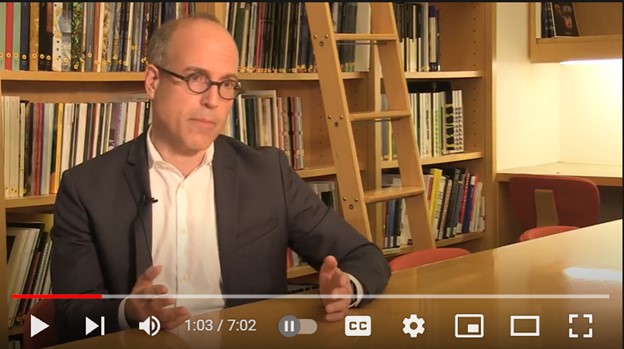 Watch the Video
Miller is an academic leader in the study of early modern intellectual movements, such as the rise of Orientalism.