Frank Wilczek
Science Talent Search – 1967
About Frank Wilczek
Renowned theoretical physicist and MIT Herman Feshbach Professor Frank Wilczek competed in STS in 1967. While working toward a doctoral degree at Princeton University, Wilczek discovered asymptotic freedom in the theory of the strong interaction, for which he won the Nobel Prize in Physics 2004. Among other contributions to his field, he is known for developing quantum chromodynamics and discovering anyons. Wilczek has written popular articles and books including Fantastic Realities and Fundamentals: Ten Keys to Reality. He is a member of the Society's Honorary Board and served on the Society's Board of Trustees.
Science Talent Search 1967
Vice President Hubert Humphrey congratulating Wilczek after his fourth place win at STS in 1967.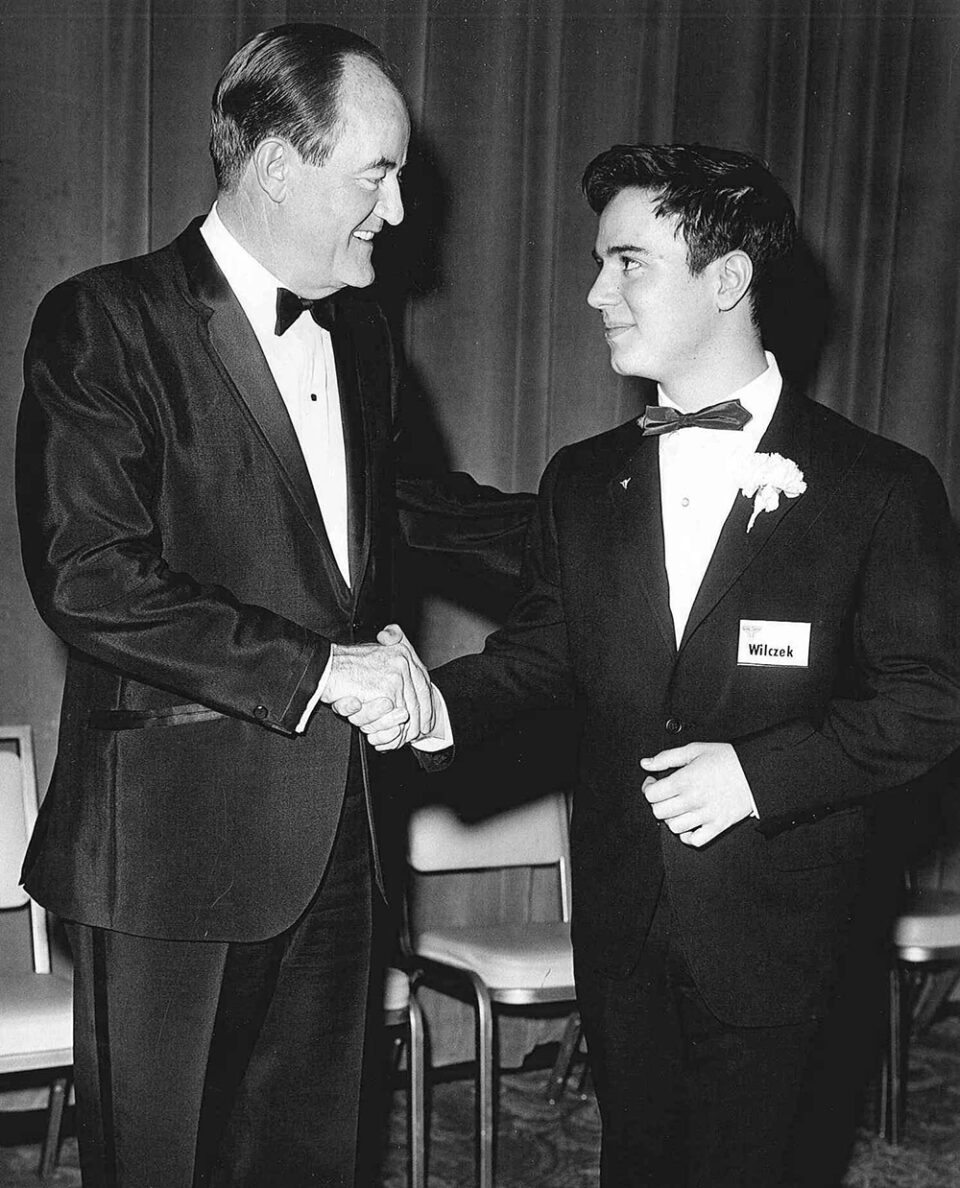 The Most Beautiful Equation: How Wilczek Got His Nobel
In this video from Big Think, Wilczek explains the research that led to his Nobel Prize in Physics.
Watch the Video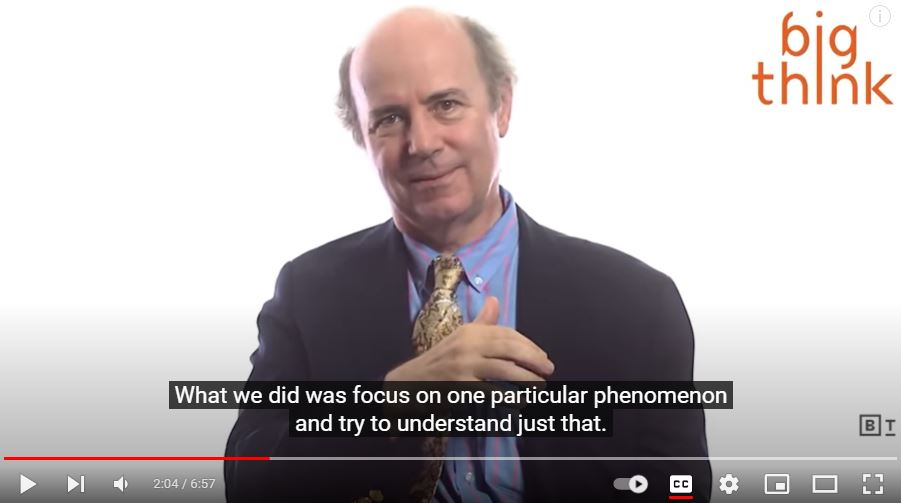 Watch the Video
Society Signature Event
Wilczek signing copies of his book, A Beautiful Question: Finding Nature's Deep Design, at the inaugural Society Signature Event in 2015.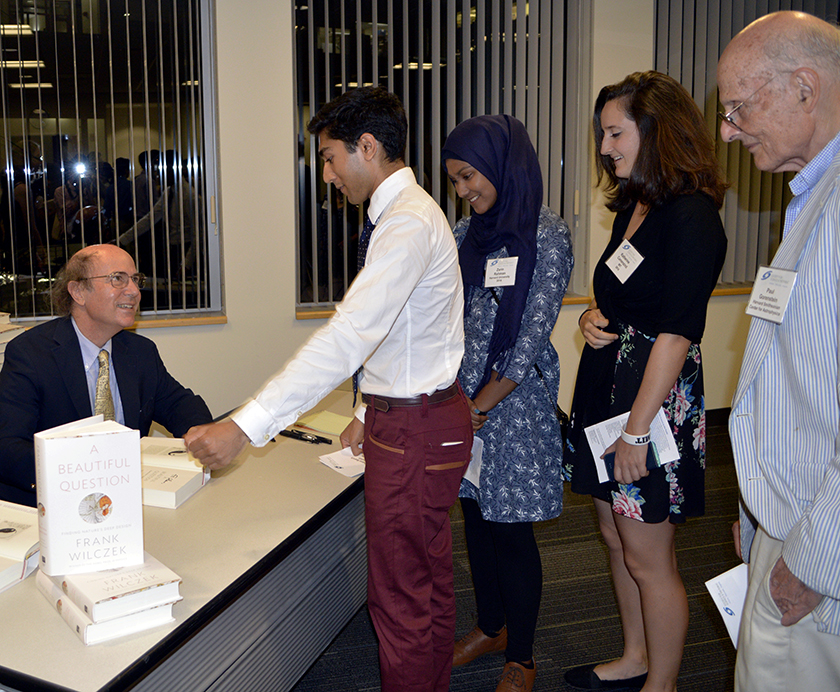 Wilczek remains supportive of the Society as an alumnus, speaking at STS and alumni events, including on a Nobel panel at the STS 75th anniversary alumni conference in 2016.