Martin Karplus
Science Talent Search – 1947
About Martin Karplus
Renowned chemist Martin Karplus and his family escaped Nazi-occupied Austria and resettled in the United States in 1938. Nine years later, Karplus competed in the 1947 STS where he won Top Boy prize. He went on to earn his doctoral degree at the age of 23 from Caltech, before becoming a professor at the University of Illinois and, ultimately, Harvard University. He was awarded the Nobel Prize in Chemistry 2013 for his work to digitally model complex chemical processes. Today, Karplus and his research group at Harvard University seek to gain a better understanding of the electronic structure, geometry and dynamics of molecules of chemical and biological interest. Karplus is also a member of the Society's Honorary Board.
Science Talent Search
Karplus (left) is pictured here with his fellow first place winner, Vera Dyson-Hudson, at the 1947 STS.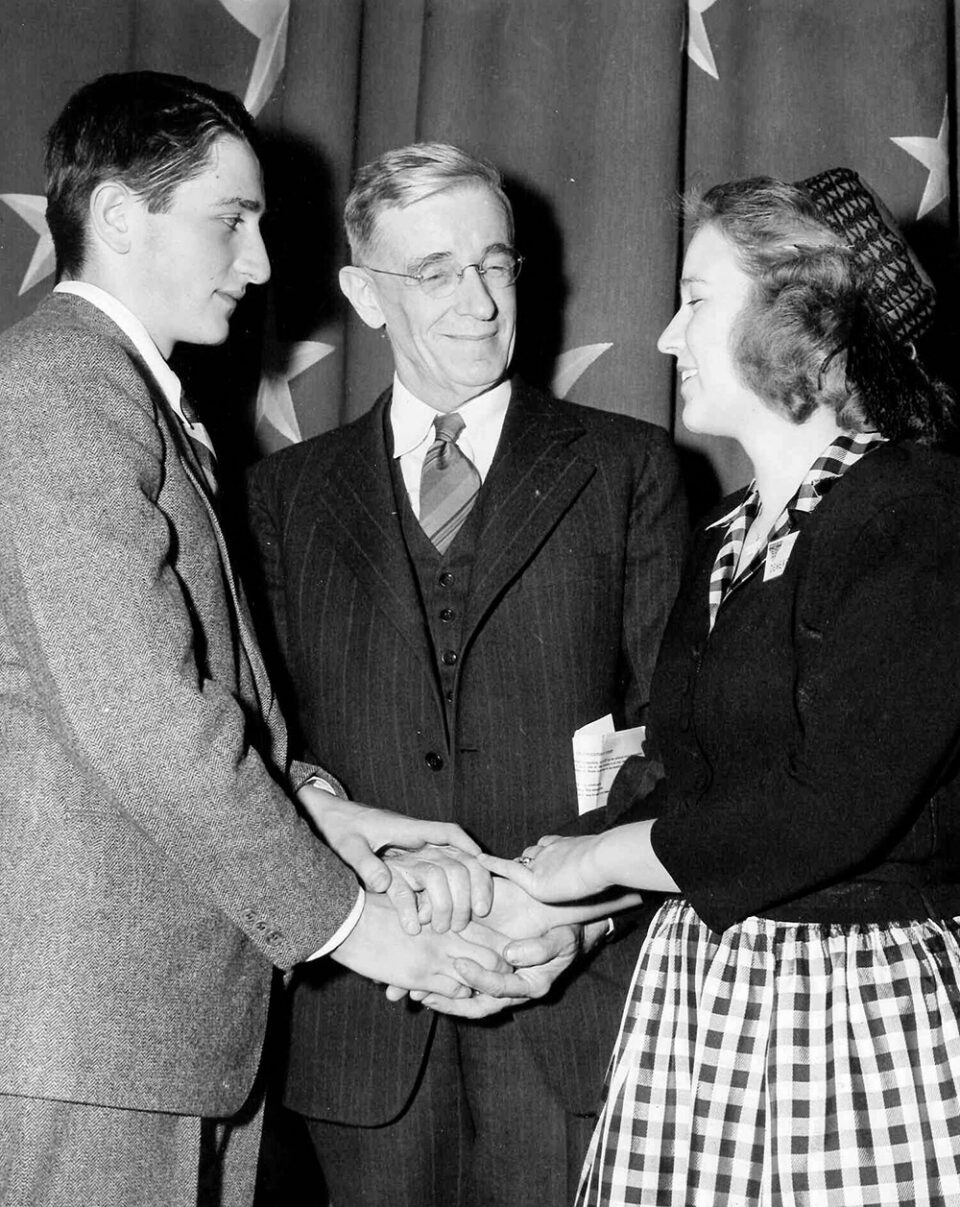 Karplus speaking at Harvard University shortly after receiving the Nobel Prize. At the Society's STS Alumni Conferencein 2016, he said that for a successful scientist, "Having faith in yourself is very important, faith in spite of discouragement."