Leroy Hood
Science Talent Search – 1956
About Leroy Hood
Biologist and professor Leroy Hood is responsible for inventing, developing and commercializing chemical technologies that address biological complexity — most notably the automated DNA sequencer used in the Human Genome Project. Throughout his career, he has founded more than a dozen companies, including Amgen. In 2021 he launched Phenome Health, a nonprofit organization advancing a data-driven approach to optimize brain and body health. Hood is also one of only 20 scientists to be elected to the National Academies of Science, Medicine and Engineering. He competed in the 1956 STS with a project on how geologic structures trap oil underground and continues to support the Society as a member of the Honorary Board.
Science Talent Search
Hood (center right) at STS with fellow finalists, looking at foods preserved by radiation.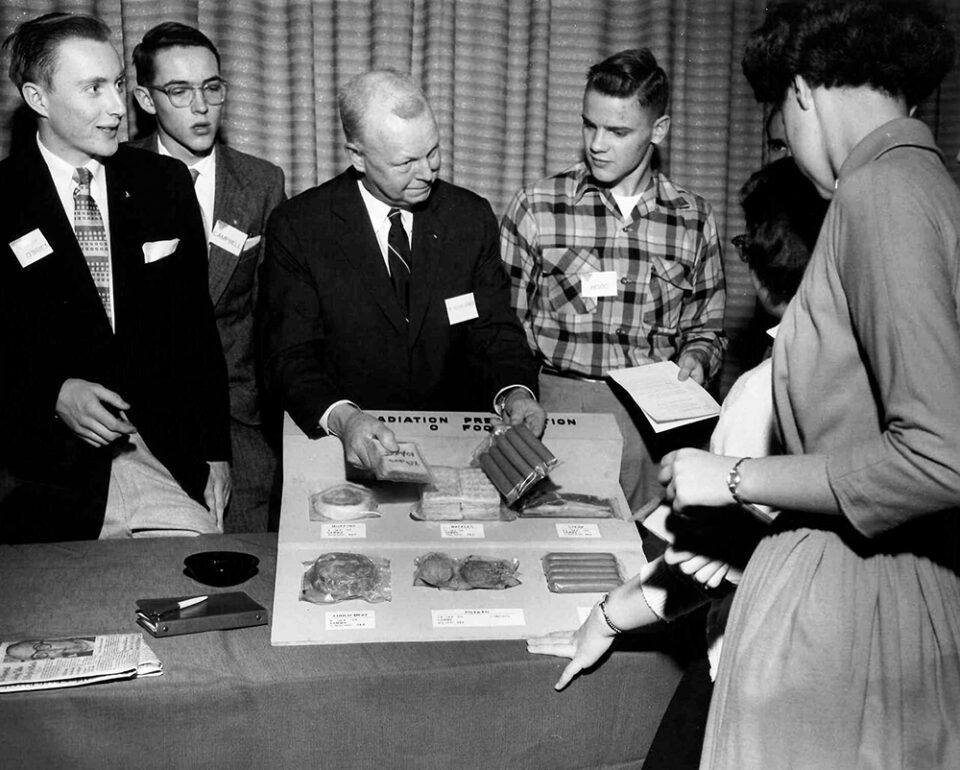 At the White House
Hood's work has been recognized with numerous awards, including the 2011 National Medal of Science.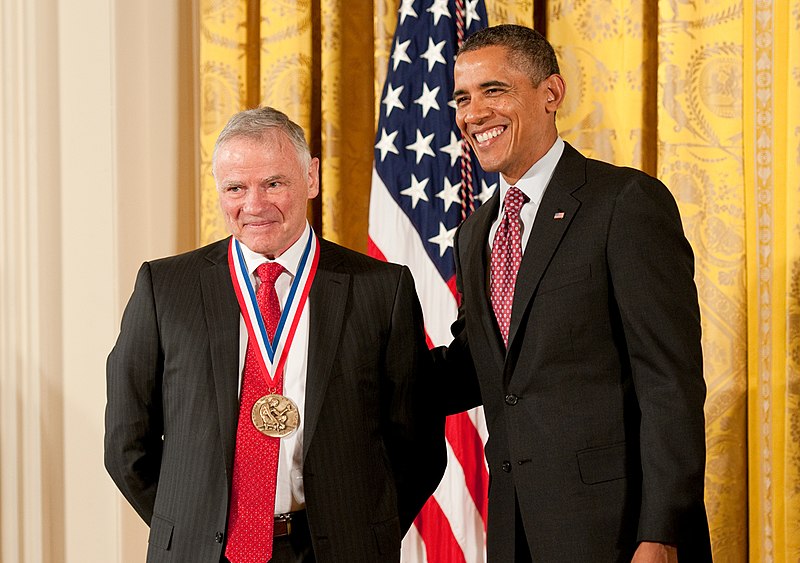 Leroy Hood – 2011 National Medal of Science
In 2000, Hood co-founded the Institute for Systems Biology, serving as its president until 2017. His research focuses on cancer biology and the development of new tools for genomics, computation and measurements of blood proteins. This video provides an overview of his many contributions to immunology, genomics and biotechnology.
Watch the Video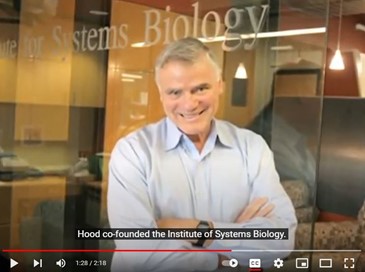 Watch the Video