Feng Zhang
Science Talent Search – 2000
International Science and Engineering Fair – 1998, 1999
About Feng Zhang
Molecular biologist and MIT professor Feng Zhang is best known for his integral role in creating two revolutionary tools: optogenetics and the CRISPR-Cas genome engineering system. In addition to his lab and research at the McGovern Institute, Broad Institute and Howard Hughes Medical Institute, Zhang is the founder of Arbor Technologies, Editas Medicine and BEAM Therapeutics, among others. He is also the recipient of the National Science Foundation Alan T. Waterman Award and National Academy of Sciences Richard Lounsbery Award. Zhang competed in ISEF twice, in 1998 and 1999, and placed third in STS in 2000. He has continued to engage with the Society in his professional career, speaking at events, and he serves on its Board of Trustees.
Science Talent Search 2000
Zhang (left) with fellow STS 2000 winners Vivianna Risca and Jayce Getz. Reflecting on STS and ISEF, Zhang stated that the competitions "gave me an amazing glimpse of scientific areas that I wasn't previously aware of, which reinforced my interest in science."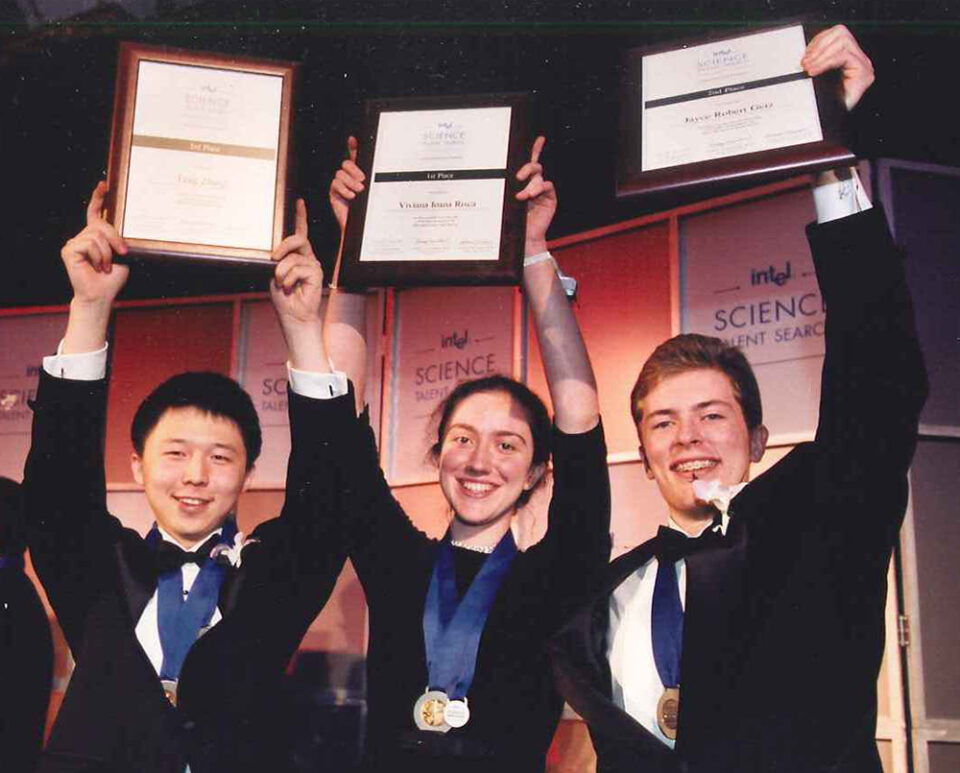 The Role of CRISPR and COVID-19 at Virtual Regeneron ISEF
Zhang speaking during ISEF in 2020 about the potential to apply CRISPR to fighting COVID-19 and other diseases.
Watch the Video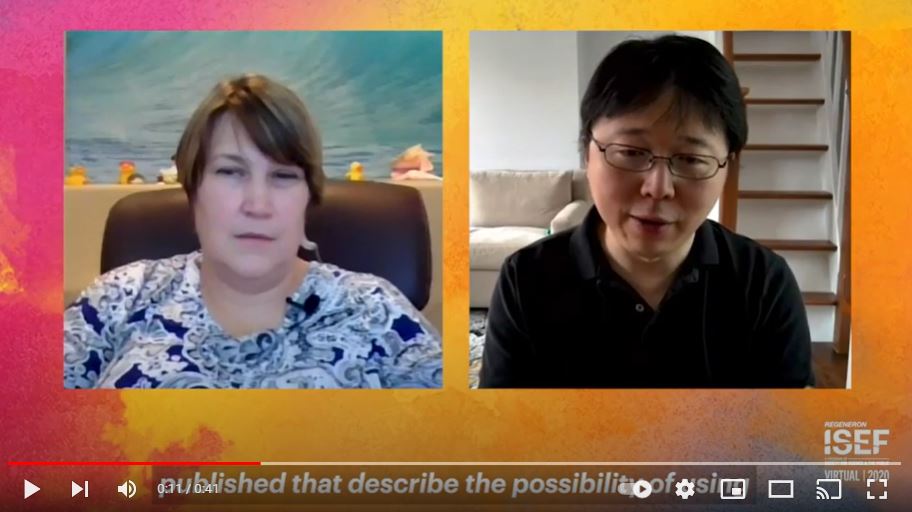 Watch the Video
Zhang has co-founded several companies, including Editas Medicine and Beam Therapeutics with fellow STS alumnus David Liu. He believes these business ventures are "important for turning laboratory discoveries into useful solutions." Learn more in this Conversations with Maya interview.
Read Their Interview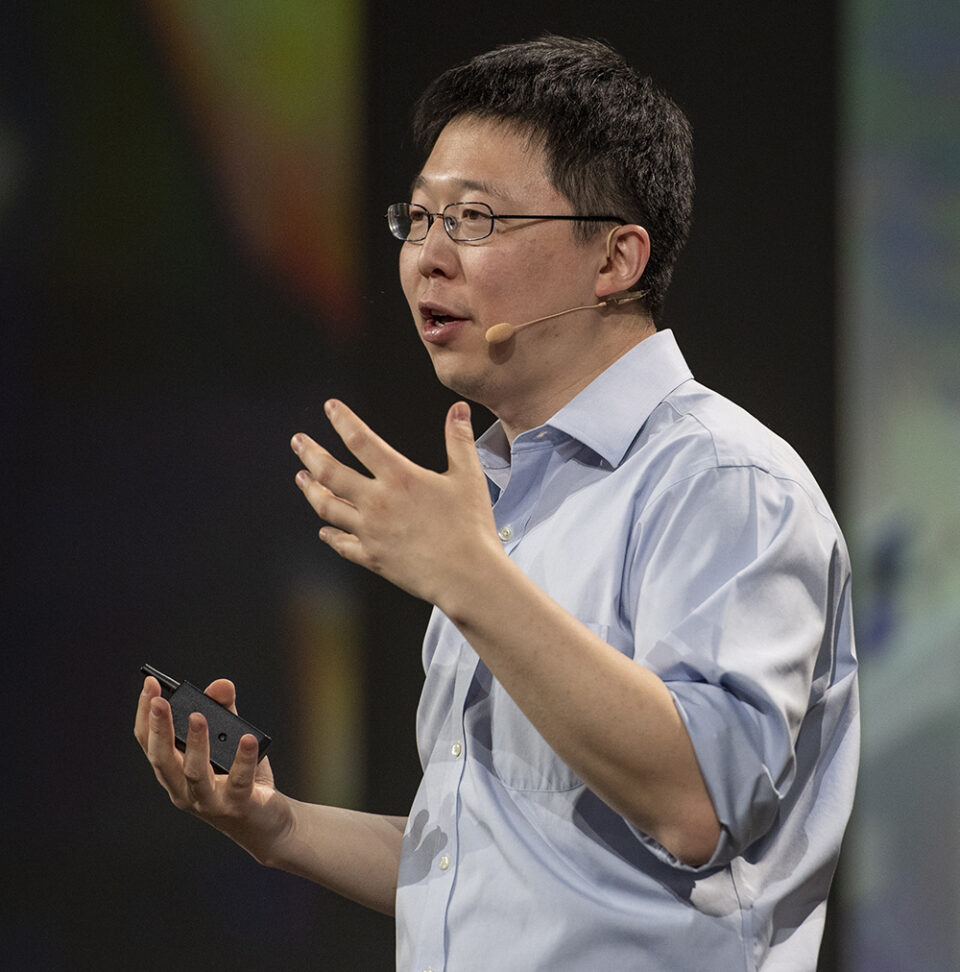 Read Their Interview