Kelly Benoit-Bird
International Science and Engineering Fair – 1994
About Kelly Benoit-Bird
Marine scientist Kelly Benoit-Bird uses sonar to study the behavior of marine organisms, including zooplankton, fish, squid and marine mammals. In 2010, Benoit-Bird was awarded a MacArthur Fellowship for her work exploring oceanic food webs. Her creative approach to research and her contributions to the understanding of ocean organisms have earned her awards including a Presidential Early Career Award for Scientists and Engineers and a National Academy of Sciences Kavli Frontiers Fellowship. Benoit-Bird expressed interest in marine life at a young age and competed in ISEF in 1994 with her project about bottlenose dolphins.
Benoit-Bird uses sound to explore the otherwise invisible behaviors of marine animals.
International Science & Engineering Fair 1994
Benoit-Bird with her 1994 ISEF project, "Patterns in Sounds Created by a Captive, Female, Bottlenose Dolphin."
Navigating STEM as an acoustic marine biologist
In this video, Benoit-Bird discusses her work, her early interest in marine life and her career in STEM.
Watch the Video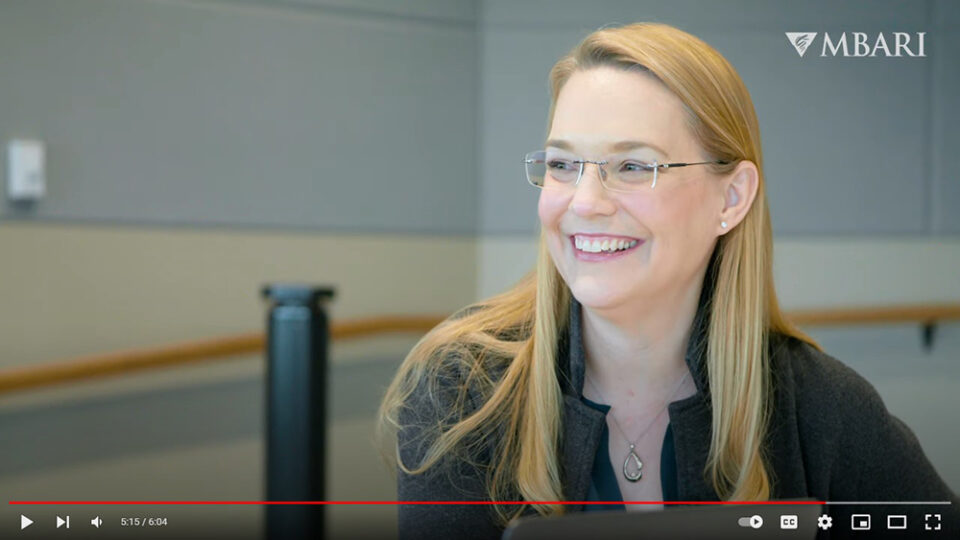 Watch the Video