Vamsi Mootha
Science Talent Search – 1989
International Science and Engineering Fair – 1987, 1988, 1989
About Vamsi Mootha
Vamsi Mootha is a physician-scientist whose research focuses on mitochondrial biology. Leading an interdisciplinary team of researchers at Harvard University and Howard Hughes Medical Institute, he studies the connections between mitochondrial dysfunction and disease. He was named a MacArthur Foundation Fellow in 2004 and was inducted into the National Academy of Sciences in 2014. Mootha competed in ISEF from 1987–1989 and in the 1989 STS.
International Science and Engineering Fair
Mootha with his ISEF project in 1989.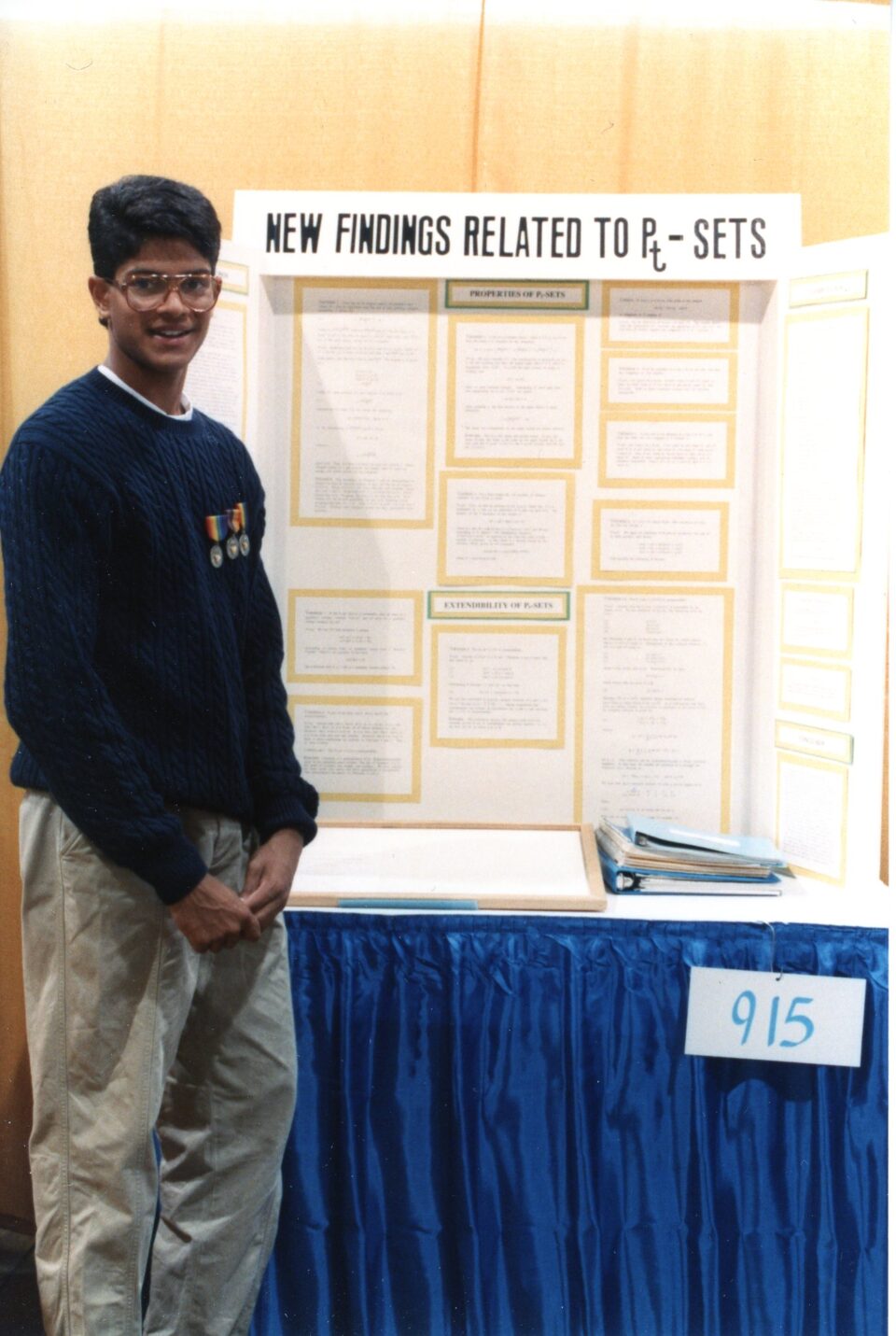 Science News
This Science News article from 2020, discusses the development of a new mitochondrial gene editing tool, which Mootha called "an extremely important advance" for his field.
Read the Article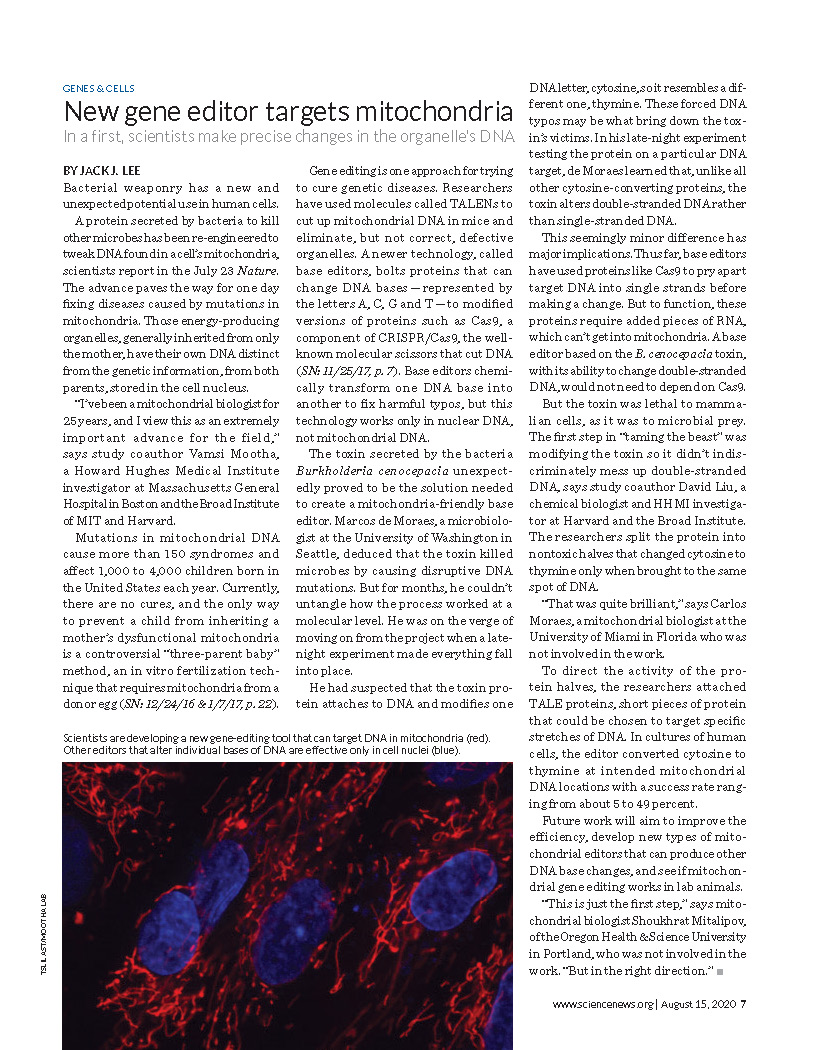 Read the Article
Mootha launched his laboratory at Massachusetts General Hospital in 2004. He works alongside physicians, biologists and computer scientists to study mitochondria's role in human disease.