Leonard Schleifer
Science Talent Search – 1970
About Leonard Schleifer
Leonard Schleifer MD, PhD is the founder, president, CEO and board co-chair of Regeneron, a biotechnology company that repeatedly translates science into medicine. Regeneron's drug discovery success has led to numerous FDA-approved treatments for diseases including cancer, macular degeneration and high cholesterol. The company also supported workers on the front lines of the COVID-19 pandemic and invented an antibody cocktail for the treatment and prevention of COVID-19. Today, Regeneron sponsors STS and ISEF, and supports a suite of Society Outreach and Equity STEM programs. Shleifer has been recognized by Barron's Best CEOs and as Ernst and Young Entrepreneur of the Year. He competed in the 1970 STS and worked as a neurologist before founding Regeneron Pharmaceuticals with fellow STS alumnus George Yancopoulos.
Regeneron Science Talent Search
Schleifer (left) with Society for Science President and CEO Maya Ajmera and Regeneron co-founder George Yancopoulos.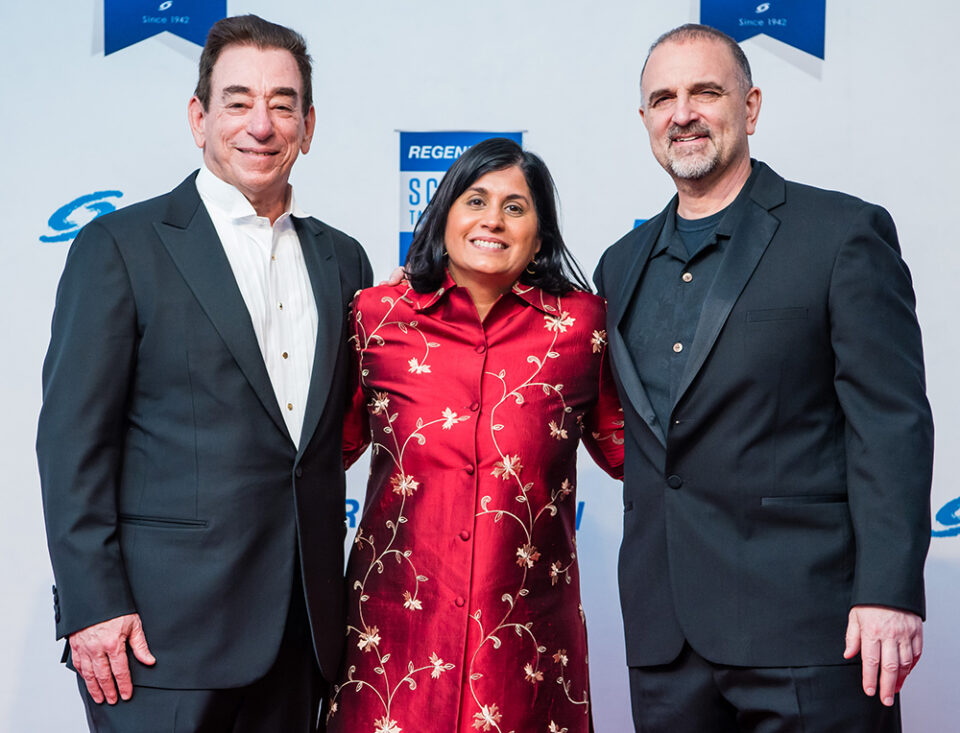 Schleifer (left) at the 2018 STS Congressional Breakfast.