Kristina Johnson
International Science and Engineering Fair – 1975
About Kristina Johnson
Kristina Johnson, a leader in science innovation, policy and higher education, competed in ISEF in 1975. After studying electrical engineering, Johnson became a professor and has held university leadership positions including chancellor of the State University of New York (SUNY) and president of the Ohio State University. Johnson also served as Under Secretary for Energy at the U.S. Department of Energy. She founded technology companies Cube Hydro Partners and ColorLink, and her work has resulted in innovations leading to RealID, 3D films and improvements in medical screening. Johnson was inducted into the U.S. Inventors Hall of Fame in 2015 and is a member of the National Academy of Inventors and the National Academy of Engineering.
In the News
Johnson was Under Secretary for Energy from 2009 to 2010. In 2018, Johnson spoke with Society President Maya Ajmera about the impact of her experience competing in ISEF. Read the full conversation here.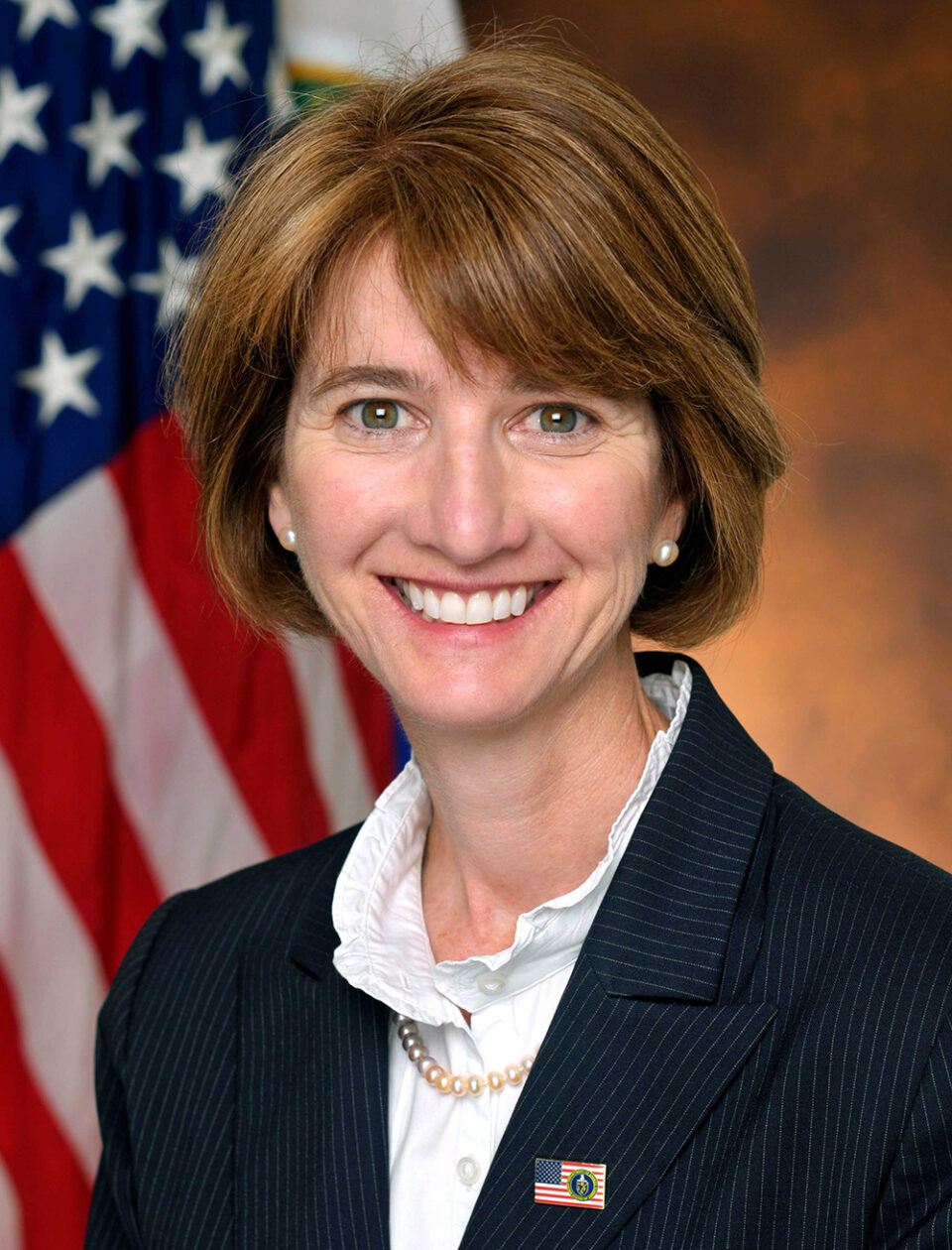 President Kristina M. Johnson visits The Ohio State University's Spine Research Institute.