Caroline Herzenberg
Science Talent Search – 1949
About Caroline Herzenberg
Physicist Caroline Herzenberg won second prize in the 1949 STS for her project about the theory of relativity. During her career, Herzenberg was part of the team that confirmed the Mössbauer effect. She taught at multiple universities and worked at the Illinois Institute of Technology Research Institute, studying the first lunar samples returned from the Apollo Program. At the Argonne National Laboratory — where she worked for over 20 years — Herzenberg focused on practical applications of physics in arms control and emergency preparedness. She is a noted advocate of women's rights, particularly in STEM, and has written books on the history of women in science including Their Day in the Sun: Women of the Manhattan Project and Women Scientists from Antiquity to the Present. In 1989, Herzenberg was the first person to be inducted into the Chicago Women's Hall of Fame for her contributions to science.
In the News
Herzenberg's picture was featured on the cover of Science News in March 1949 because of her second-place prize at STS.
Read the Article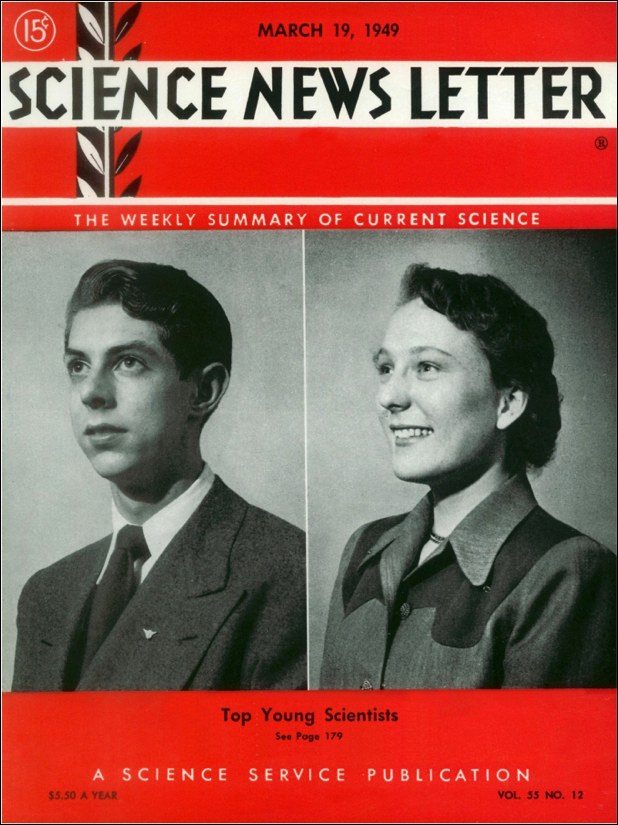 Read the Article
Science Talent Search
Herzenberg's thank you letter to Science Service (now called Society for Science) for her experience competing in STS.
Expand Image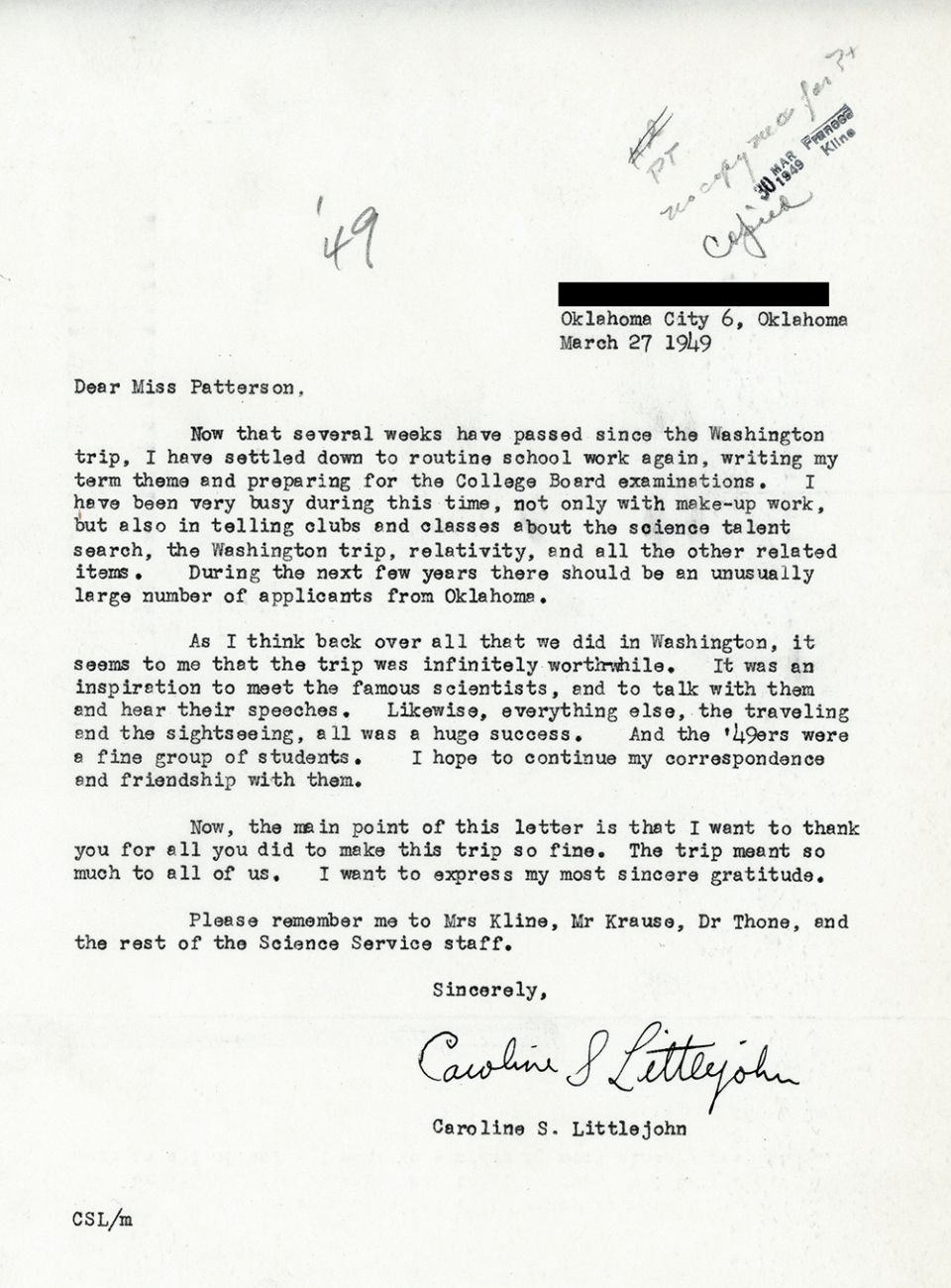 Expand Image
A longtime advocate for women in STEM, Herzenberg served as president of the Association for Women in Science from 1988–1990.