Thomas Rosenbaum
Science Talent Search – 1973
About Thomas Rosenbaum
Thomas Rosenbaum is a physicist, professor and president of Caltech. He focuses on the quantum mechanics of materials and has conducted research at Bell Laboratories and the IBM Watson Research Center. He has served in leadership positions at the University of Chicago and the Argonne National Laboratory. Rosenbaum competed in STS in 1973 and is a member of the Society's Board of Trustees.
Science Talent Search 1973
Rosenbaum presenting his 1973 STS project on the structure of ions in the atmosphere. He described the competition as a "formative experience" within his career as a physicist.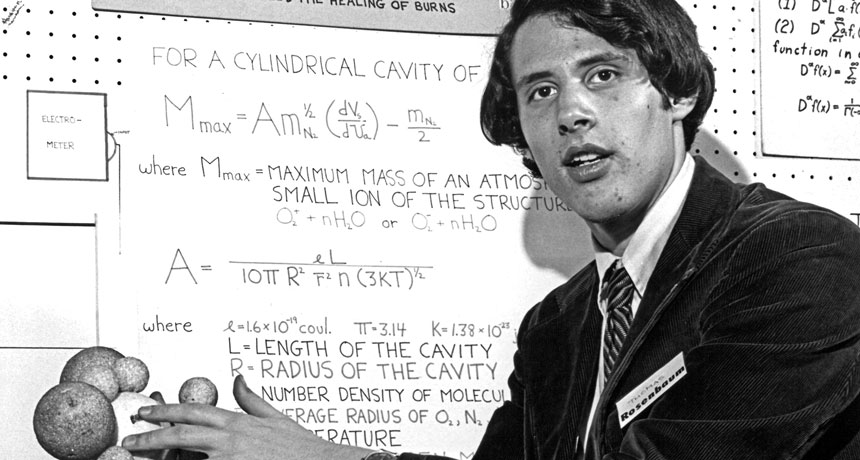 Returning as an Alumnus
Rosenbaum with the 2018 STS finalists after speaking to them at the Finals Week Alumni Dinner.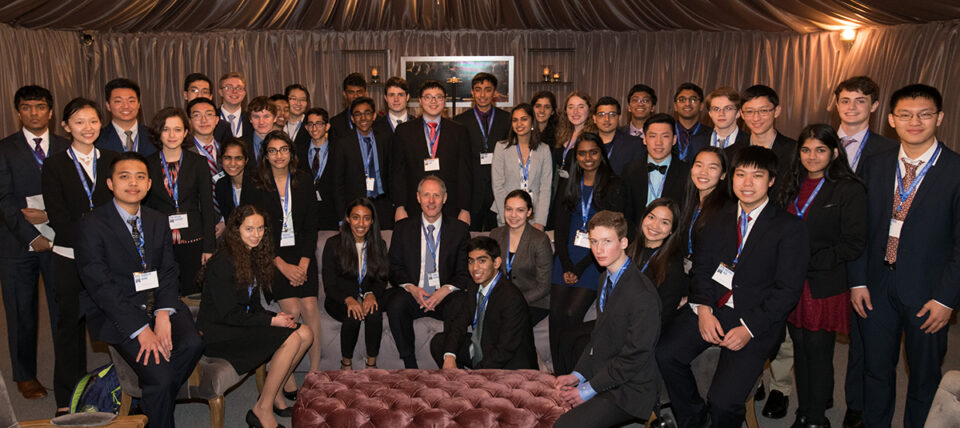 In the News
As a Society Board member and an STS alum, Rosenbaum is passionate about encouraging young minds toward scientific discovery. Learn more about Rosenbaum's life and work in this Conversations with Maya interview.