James Gunn
International Science and Engineering Fair – 1957
About James Gunn
Budding astrophysicist James Gunn designed a 4-foot telescope for his 1957 ISEF project. Gunn's early interest in astronomy led him to pursue a doctoral degree in astrophysics and he went on to become a professor at Caltech and Princeton University. In addition to studying the universe's origins, Gunn designed instrumentation for the Hubble Space Telescope and the Sloan Digital Sky Survey. His honors include a MacArthur Fellowship, the National Medal of Science and the Gold Medal of the Royal Astronomical Society.
Jim Gunn on Building Astronomical Instruments
Gunn's research has significantly improved our understanding of how galaxies form and change. In this video, Gunn explains how his instrumentation can add to our knowledge of the universe's evolution.
Watch the Video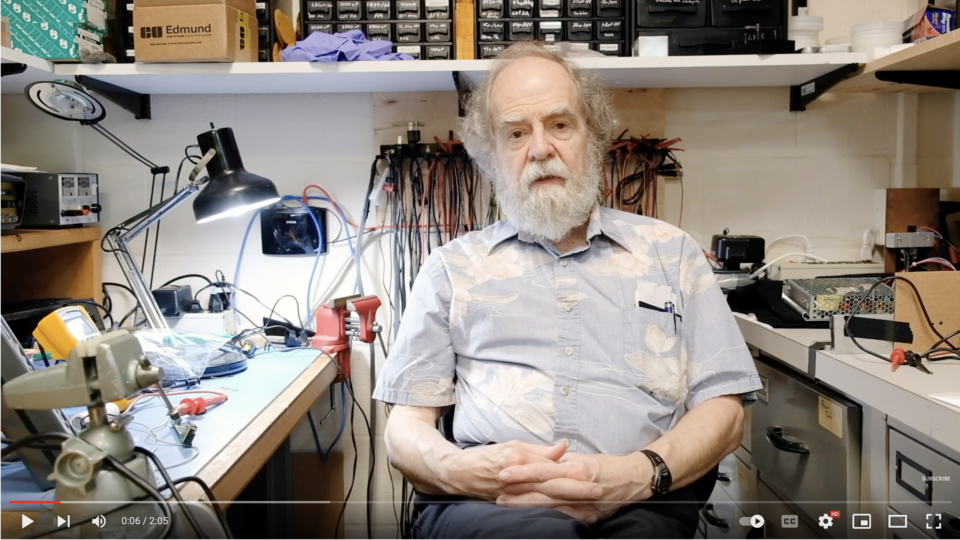 Watch the Video
In The News: Good Morning, Starshine
This Science News article discusses the Gunn-Peterson effect, named for a theory Gunn and a colleague proposed as graduate students.
Read the Article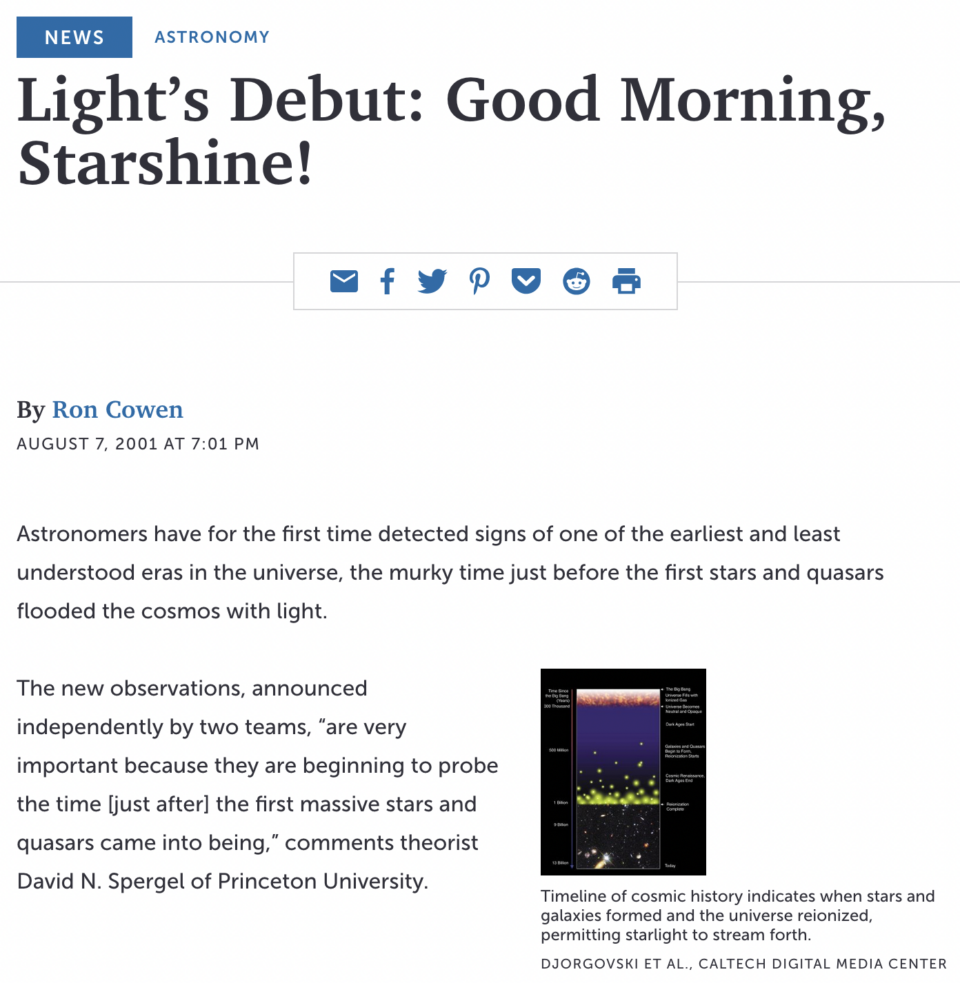 Read the Article