Dianne K. Newman
International Science and Engineering Fair – 1987, 1988
About Dianne K. Newman
MacArthur Fellow and molecular microbiologist Dianne K. Newman competed in ISEF from 1987–1988. After earning a doctoral degree in environmental engineering, Newman taught biology and geobiology at MIT before moving to Caltech in 2010. Her laboratory explores how microorganisms co-evolve with their environments in order to understand how bacteria grow and survive when oxygen is scarce. Her work has been recognized with the National Academy of Science's Award in Molecular Biology and an American Academy of Microbiology Fellowship, among other honors. Newman is a member of the Society's Board of Trustees.
International Science and Engineering Fair 1987
Newman (left) with fellow finalist Carl Leonard, along with Nancy Aiello and Sally Wrenn on the way to the 1987 ISEF in Puerto Rico.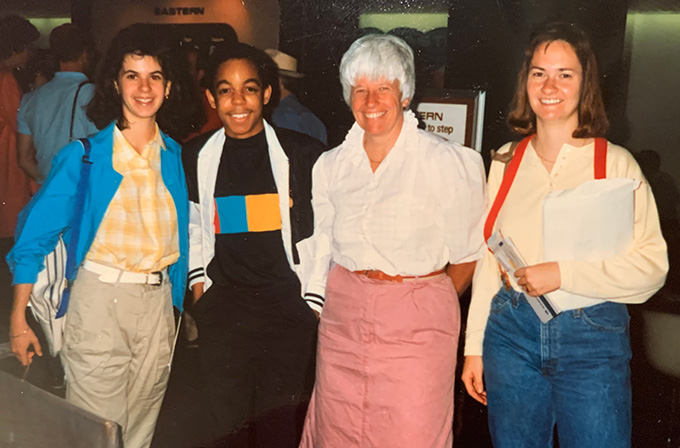 Returning to ISEF
Newman speaking to the 2019 ISEF finalists as part of the Excellence in Science and Technology Panel.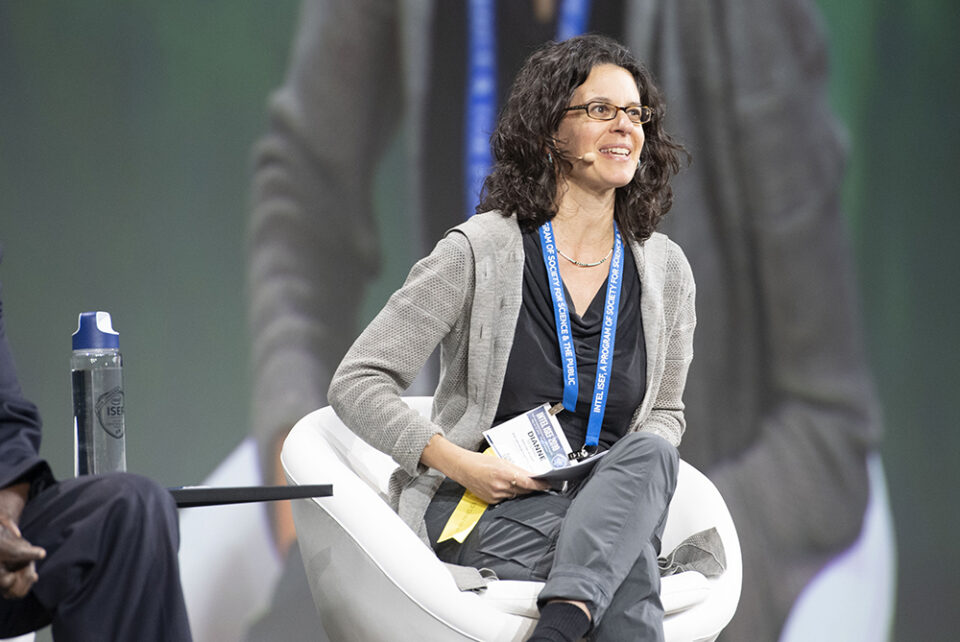 "As a daughter of non-scientists," Newman explained, "my participation in the ISEF helped ignite my interest in a career in science and engineering." Learn more about her career in this Conversations with Maya interview.