Alexandria Ocasio-Cortez
International Science and Engineering Fair – 2007
About Alexandria Ocasio-Cortez
Alexandria Ocasio-Cortez is a politician and activist who was elected to represent New York's 14th District in 2018. She was sworn into the U.S. House of Representatives as the youngest woman and youngest Latino to serve in Congress. Passionate about science from an early age, Ocasio-Cortez competed in the 2007 ISEF before turning her attention to politics. In Congress, her advocacy efforts focus on progressive social issues, such as the Green New Deal and universal healthcare.
International Science and Engineering Fair 2007
Ocasio-Cortez presenting her research to ISEF judges in 2007. Her project focused on the effects of antioxidants on longevity. Speaking of Ocasio-Cortez in a New York Times interview, her high school science teacher Michael Bluegrass said, "She was interested in research to help people in all areas, including developing nations, not just for the people with money."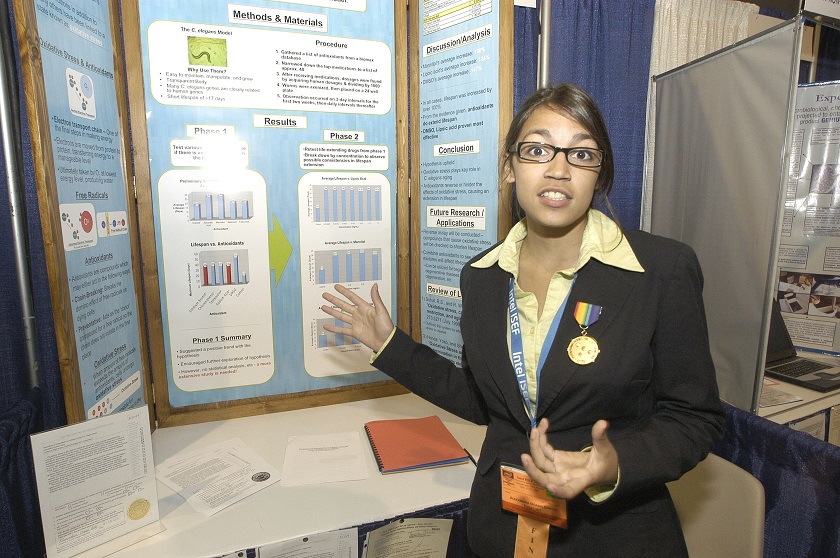 Social Media
Ocasio-Cortez acknowledged her love of science in a 2018 tweet when she confirmed that an asteroid was named for her because of her experiments on longevity which she presented at ISEF.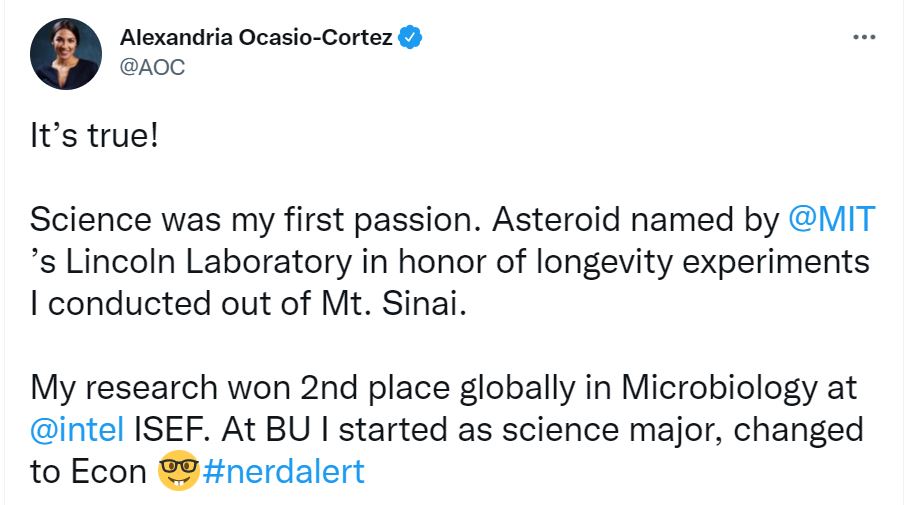 Ocasio-Cortez was named one of Forbes' "30 Under 30" in 2019 after being elected to Congress at the age of 28.