Charles Schumer
Science Talent Search – 1967
About Charles Schumer
Charles "Chuck" Schumer, senator from the state of New York and Senate majority leader, competed in STS in 1967. Since being elected to Congress in 1980, he has met often with STS finalists at the Capitol. Schumer has supported pieces of legislation like the U.S. Innovation and Competition Act, which provides funding for scientific research and STEM education. He has served as chair of the Democratic Senatorial Campaign Committee, and chair of the Senate Democratic Caucus.
At the Capitol
Schumer, then a member of the House of Representatives, meets with STS finalist Mark Winograd at the Capitol Building in 1986.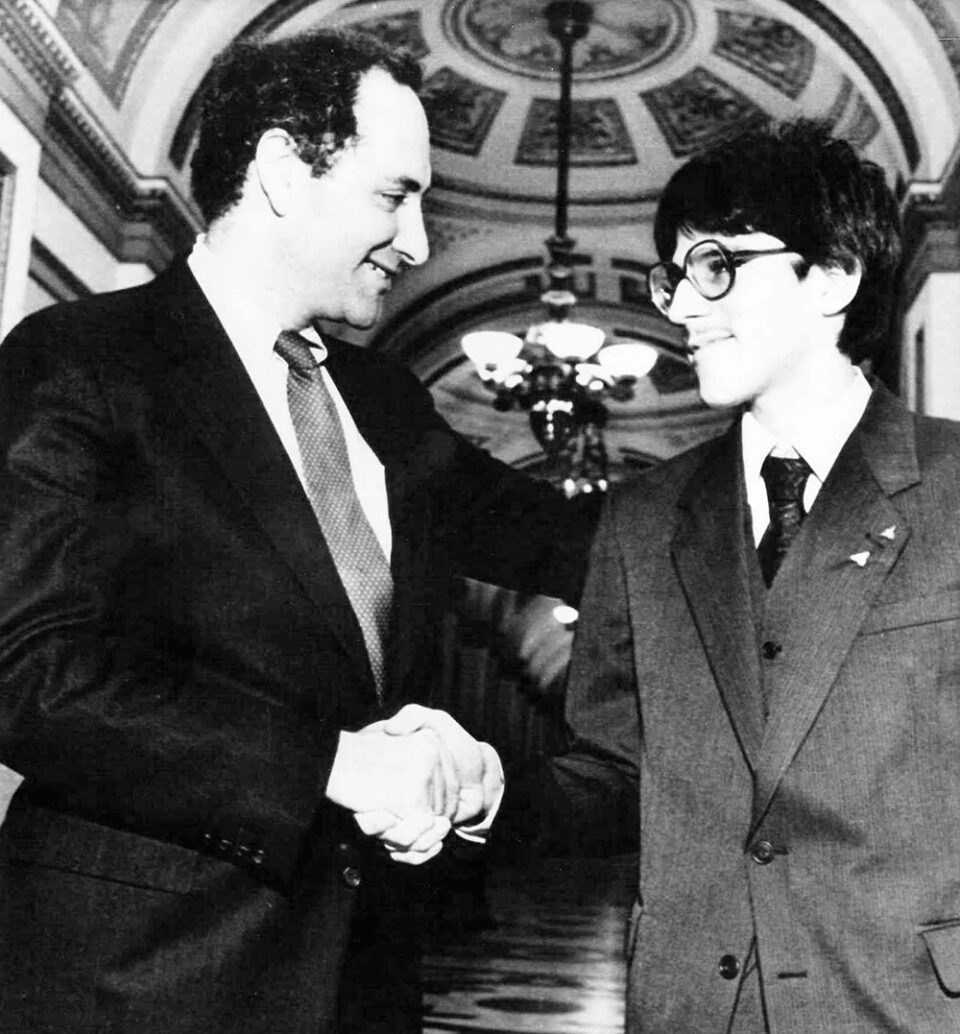 Schumer with STS students in 2019.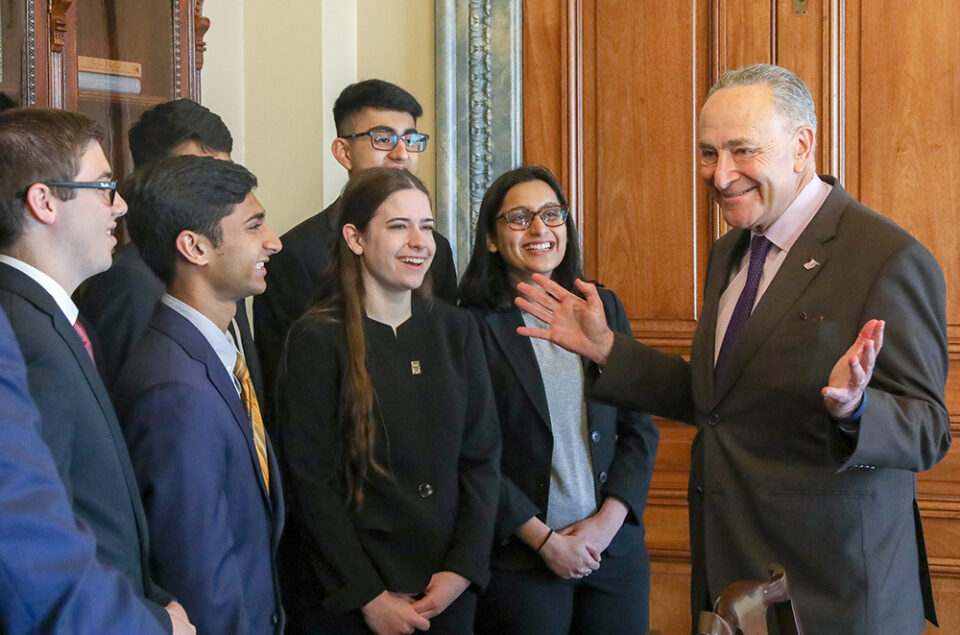 A Career in Public Office
Schumer has served in Congress for more than four decades.