Daniel Skovronsky
Science Talent Search – 1991
International Science and Engineering Fair – 1990
About Daniel Skovronsky
Daniel Skovronsky is senior vice president and chief scientific and medical officer at Eli Lilly & Company. Prior to joining Lilly, Skovronsky founded Avid Pharmaceuticals where he developed diagnostic technology to detect Alzheimer's disease in early stages, in partnership with the University of Pennsylvania. The company was acquired by Eli Lilly & Company in 2010 and Skovronsky stayed on. Since then, he has guided the company in developing cutting-edge medicines, and in responding to the COVID-19 crisis with two antibody treatments that reduce the risk of hospitalization and death from the disease. Skovronsky competed in STS in 1991 and ISEF in 1990.
Science Talent Search 1991
Skovronsky (center) with fellow 1991 STS finalists at the Einstein statue at the National Academy of Sciences. He has said, "STS changed my life in many ways — it let me set my expectations higher."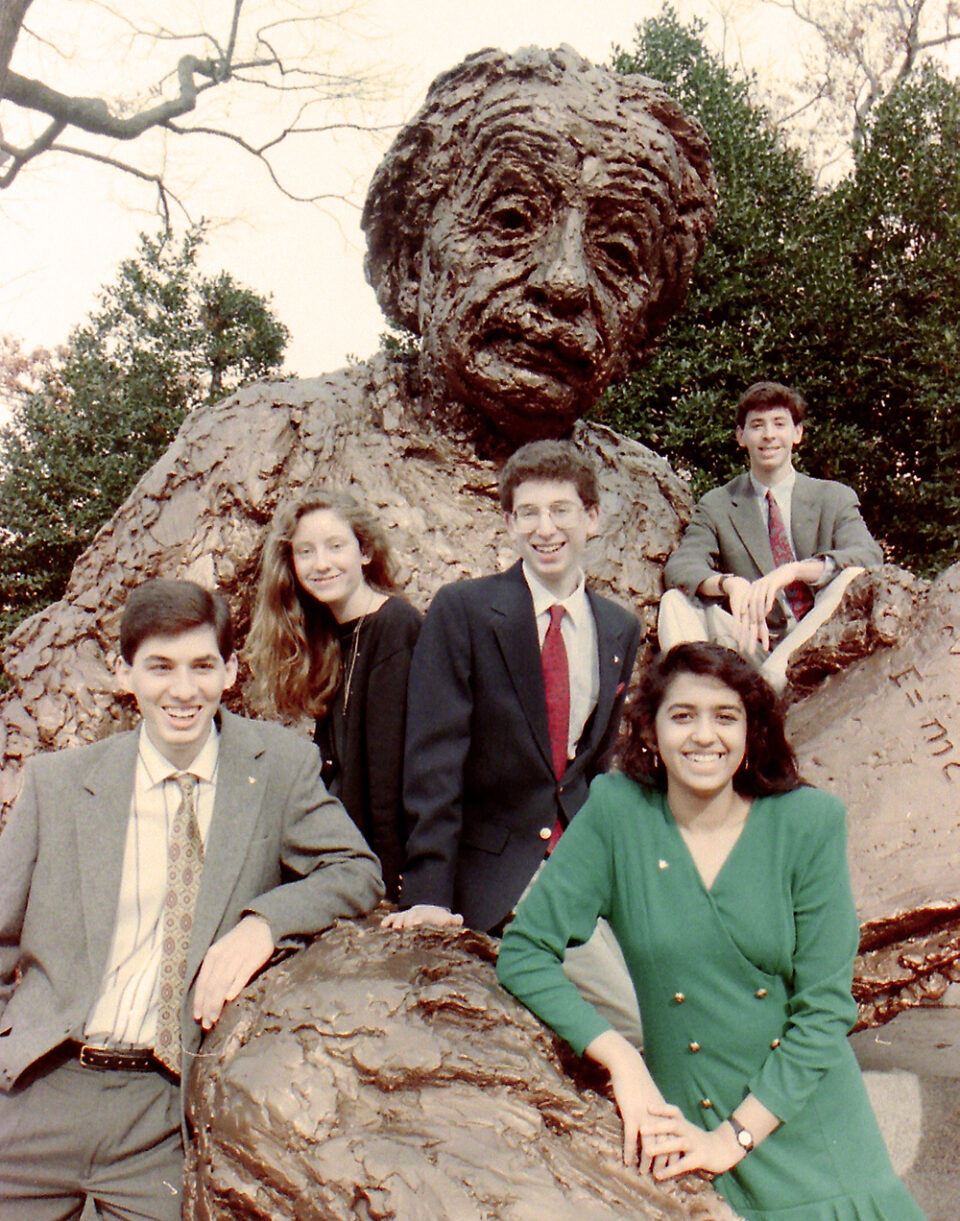 Lilly, Alzheimer's and the next 50 years
Skovronsky discusses the importance of Alzheimer's research and the work that Eli Lilly & Company is doing to combat the disease in this video from 2018.
Watch the Video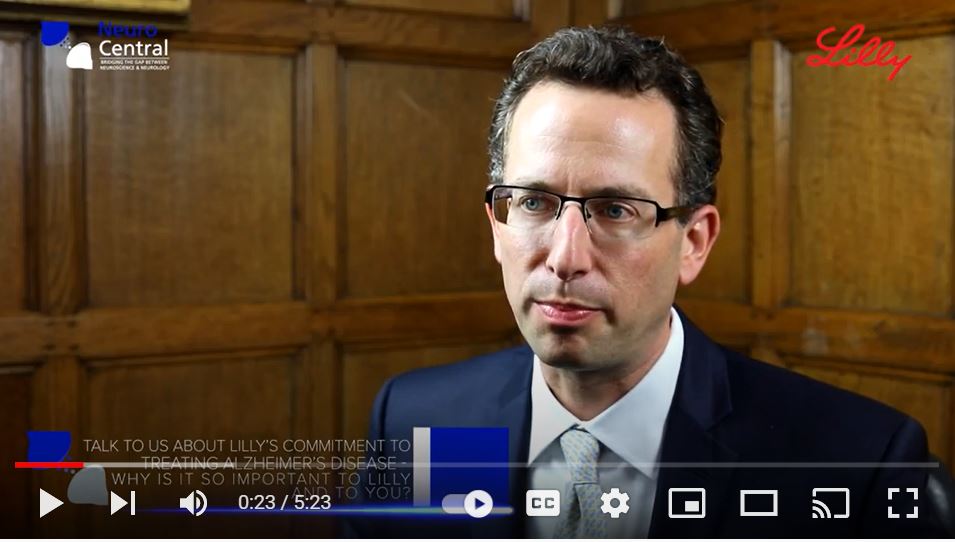 Watch the Video
Coronavirus
In the fight against COVID-19, Eli Lilly & Company developed bamlanivimab, the first neutralizing antibody to receive emergency use authorization from the FDA, along with the antibody etesevimab, which reduces the risk of hospitalization and death when taken together.