Chetan Nayak
Science Talent Search – 1988
About Chetan Nayak
Chetan Nayak is a quantum physicist and professor. Since obtaining his doctoral degree from Princeton University, his research has contributed significantly to theories of topological phases, superconductivity, the quantum Hall effect and time crystals. Nayak has been a member of the Microsoft Station Q research group since 2006 and is working toward the first topological quantum computer. He won the top prize at the 1988 STS with his project on variations of unified field theory.
Science Talent Search 1988
Nayak with his winning presentation on unified field theory at the 1988 STS.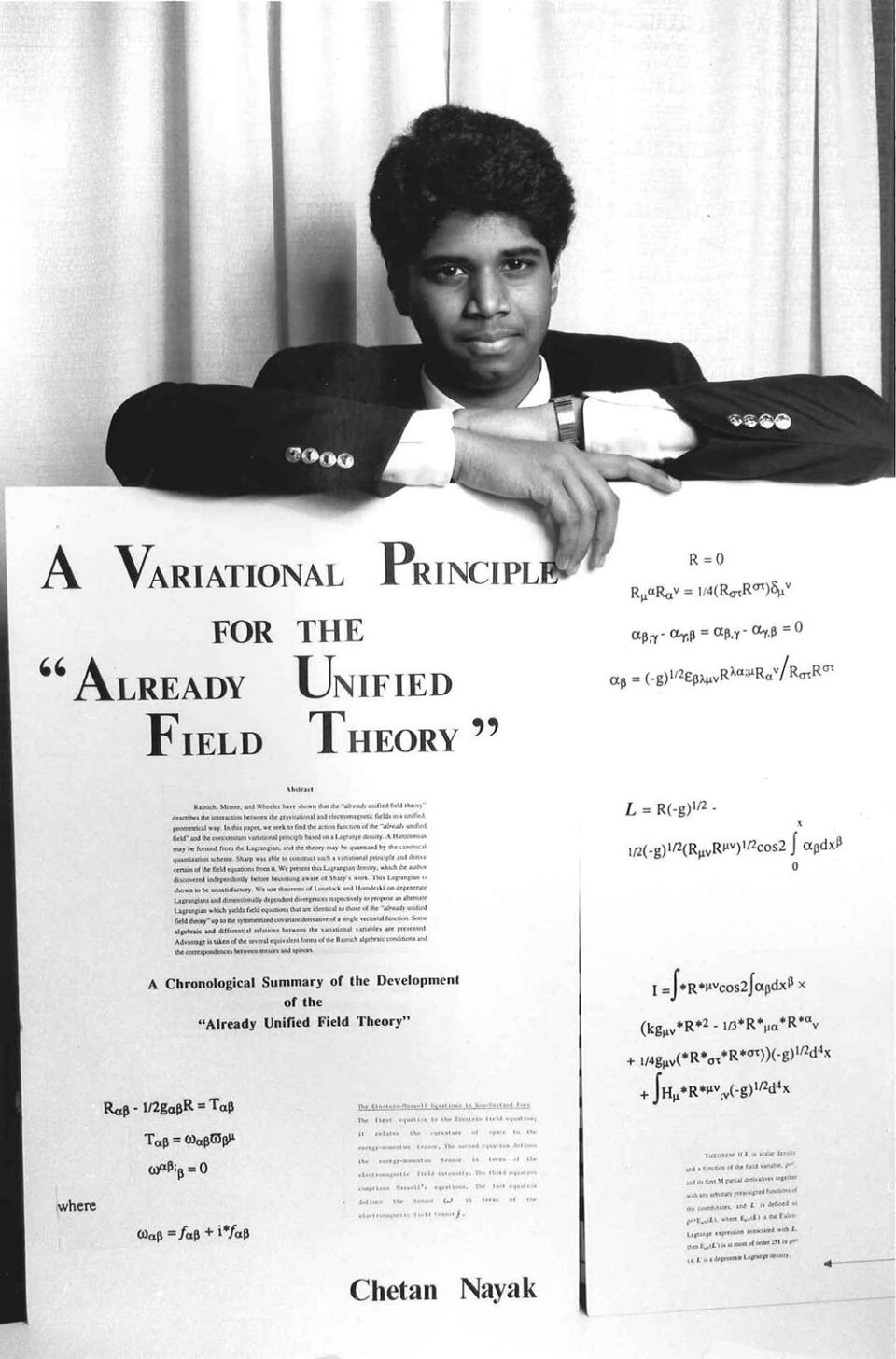 Nayak and the Microsoft Station Q research group team hope to braid subatomic particles and build a new type of supercomputer.