Bill Thies
Science Talent Search – 1997
About Bill Thies
Bill Thies is a computer scientist and international development professional. Based in India with Microsoft Research's Technologies and Empowerment group, he develops technologies that improve the socio-economic well-being of rural and impoverished communities — from providing consistent tuberculosis treatment and monitoring to creating systems for citizen journalism and storytelling. He was awarded a MacArthur Fellowship in 2016 to support his efforts. Thies earned his doctoral degree from MIT in 2009 and competed in the 1997 STS.
Science Talent Search 1997
Thies with his STS project about greenhouse gasses and climate regulation in 1997.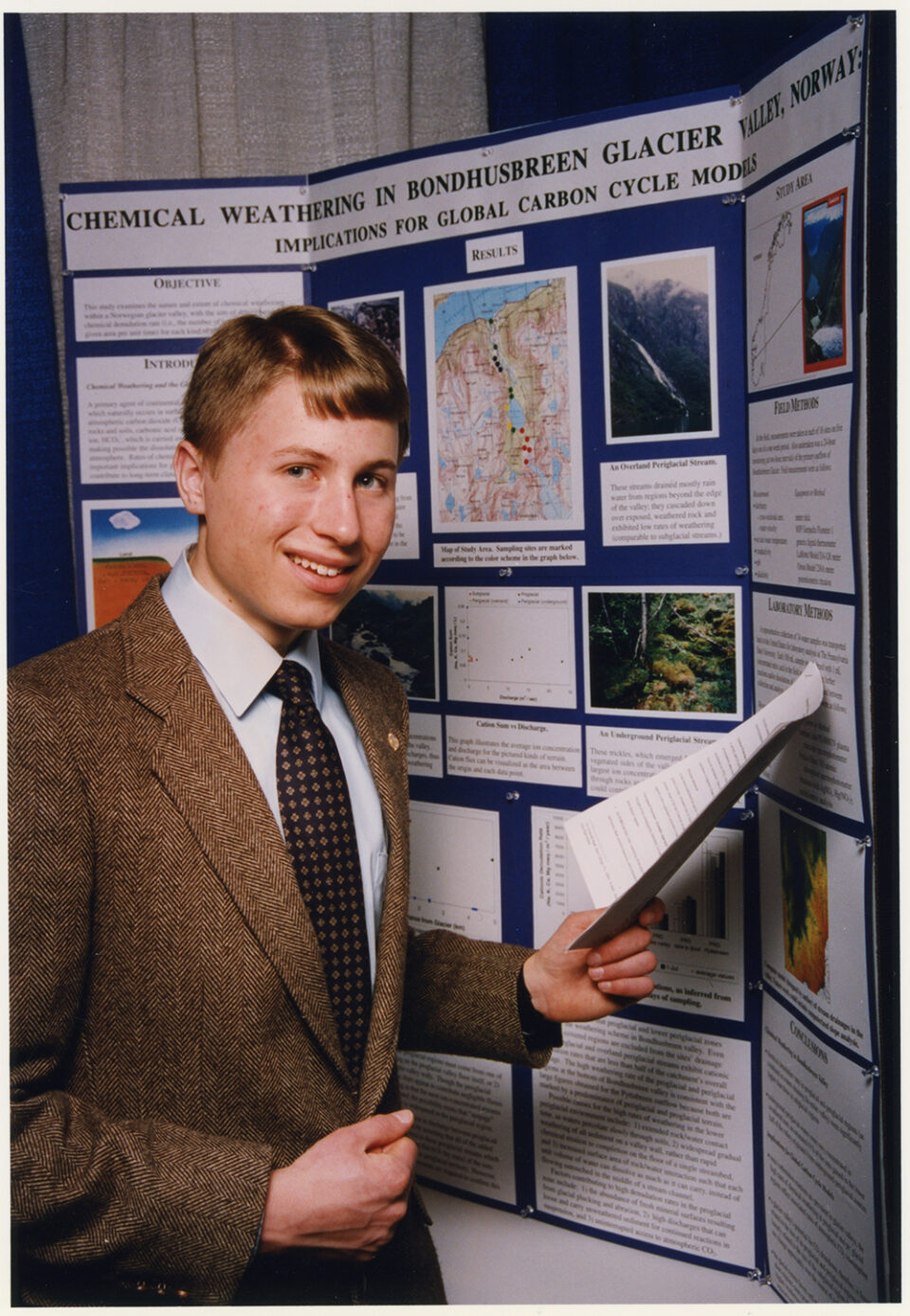 MacArthur Foundation Interview
In this video from the MacArthur Foundation, Thies discusses his work to strengthen and empower Indian communities. His projects have included a tuberculosis treatment monitoring system and mobile phone-based systems to access news and social media.
Watch the Video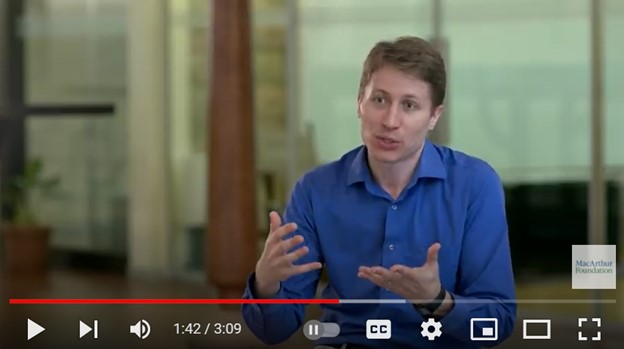 Watch the Video
Thies works at the intersection of human-computer interaction, healthcare and education. He hopes his technological improvements will simplify and improve the lives of people living in developing countries.