Alice Koniges
Science Talent Search – 1975
International Science and Engineering Fair – 1974
About Alice Koniges
Computational scientist Alice Koniges uses high-performance computing to solve engineering and scientific problems – most notably, highly complex physical phenomena. Throughout her career, she has led multiple academic and government labs as a principal investigator, including the Lawrence Livermore Lab, and has published numerous papers on supercomputing and lasers. Koniges was also the first woman to obtain a doctoral degree in applied and computational mathematics from Princeton University. Koniges competed in ISEF in 1974 and STS in 1975.
Lawrence Berkeley National Laboratory
Dedicated to mentoring the next generation, Koniges has mentored multiple post-doctoral researchers. Here she is pictured with students from when she led the Petascale Initiative at the Lawrence Berkeley National Laboratory.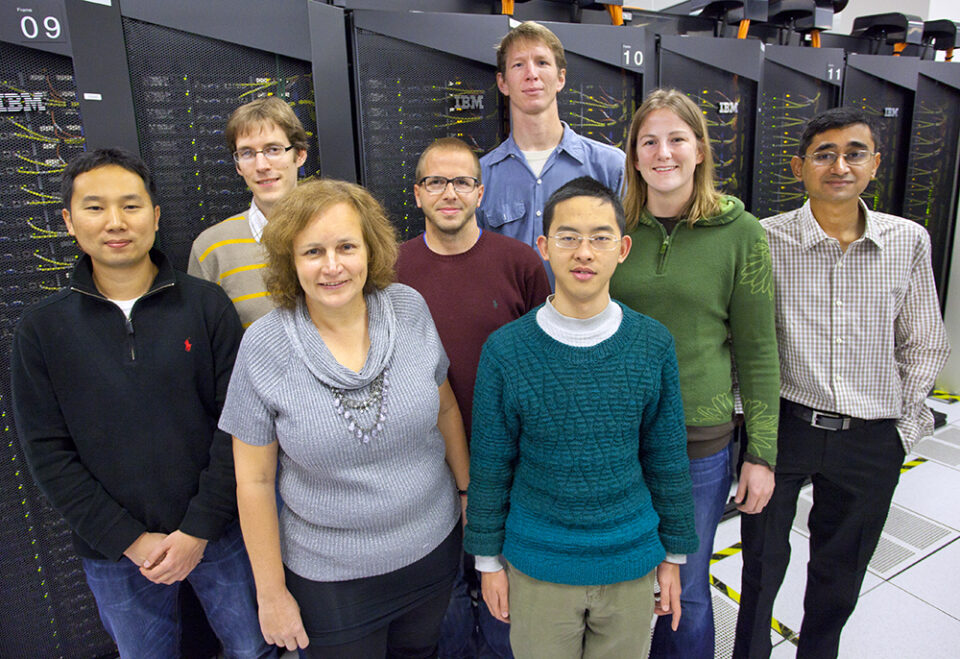 ISEF
Koniges with her project at the 1974 ISEF in Indianapolis, Indiana.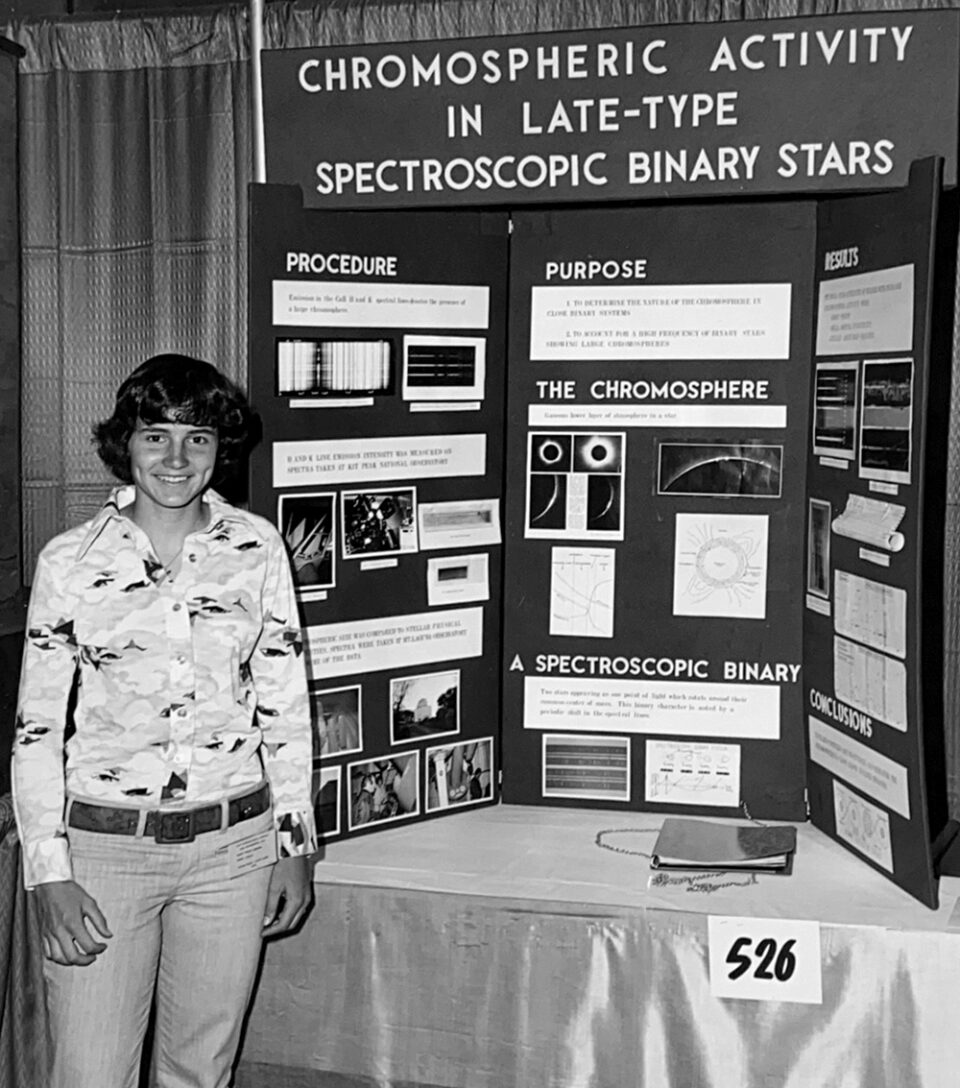 Alice Koniges uses supercomputers to tackle the most difficult engineering and energy issues of the day.