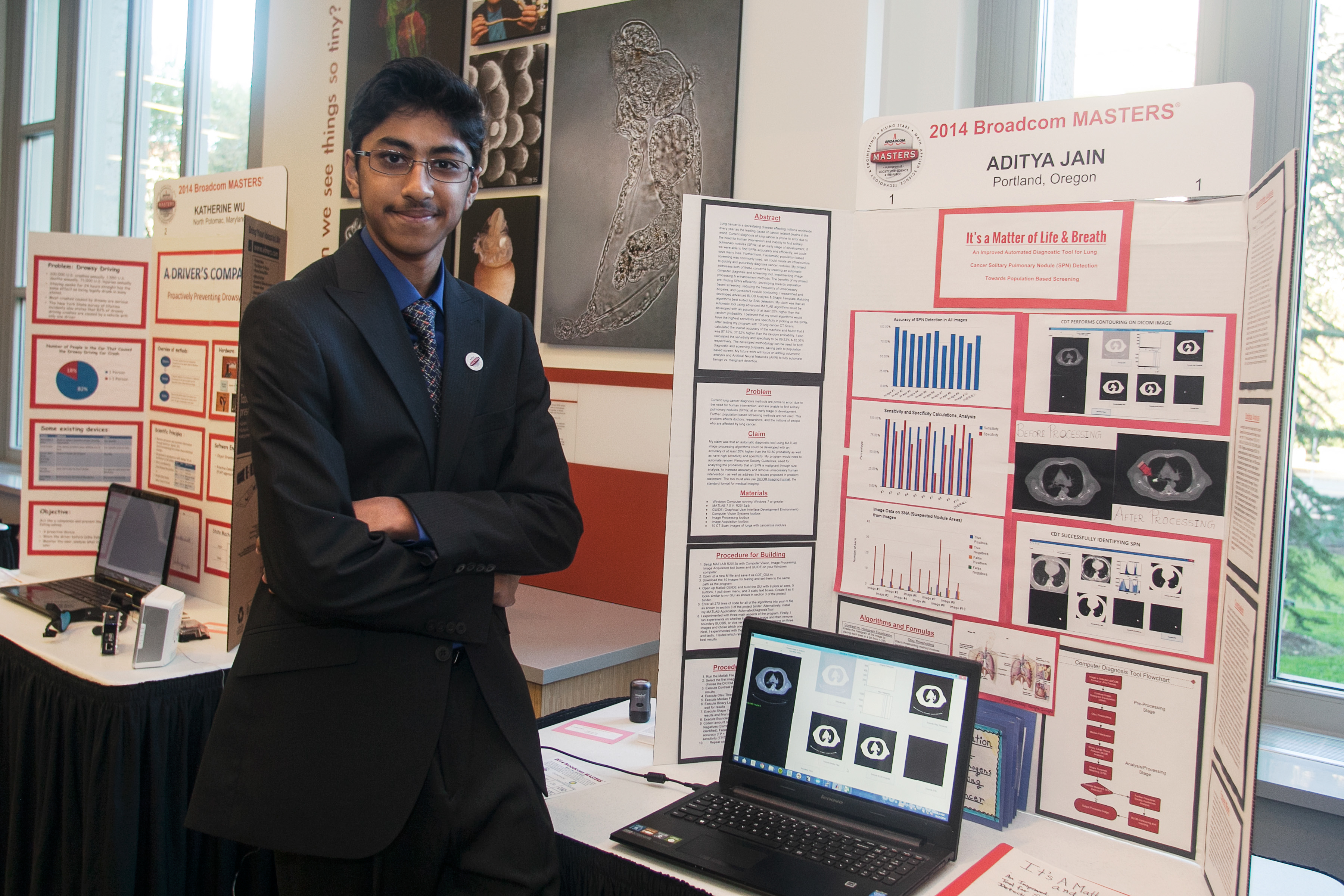 By Laura Shaposhnikova
Our alumni blow us away with their ingeniuty, creativity, and success on a daily basis.
Though it happens often, we still love to hear updates about their continued success- from the awards they're winning to the impact they're making around the world.
It's icing on the cake when alumni from one of our educational programs participates in another of our educational programs. In 2015, 199 Broadcom MASTERS alumni competed in Intel ISEF. That's an impressive 11.7% of total finalists.
Take, for example, Broadcom MASTERS 2014 alumni Aditya Jain from Portland, Oregon, who came back to the Society for Science & the Public educational arena for Intel ISEF 2015.
He left with a $500 prize from the Intel ISEF Fourth Award in Biomedical and Health Sciences for his project "It's a Matter of Life and Breath: A Novel Computer Diagnosis Tool for Early Detection of Lung Cancer SPNs toward Big Data Analysis."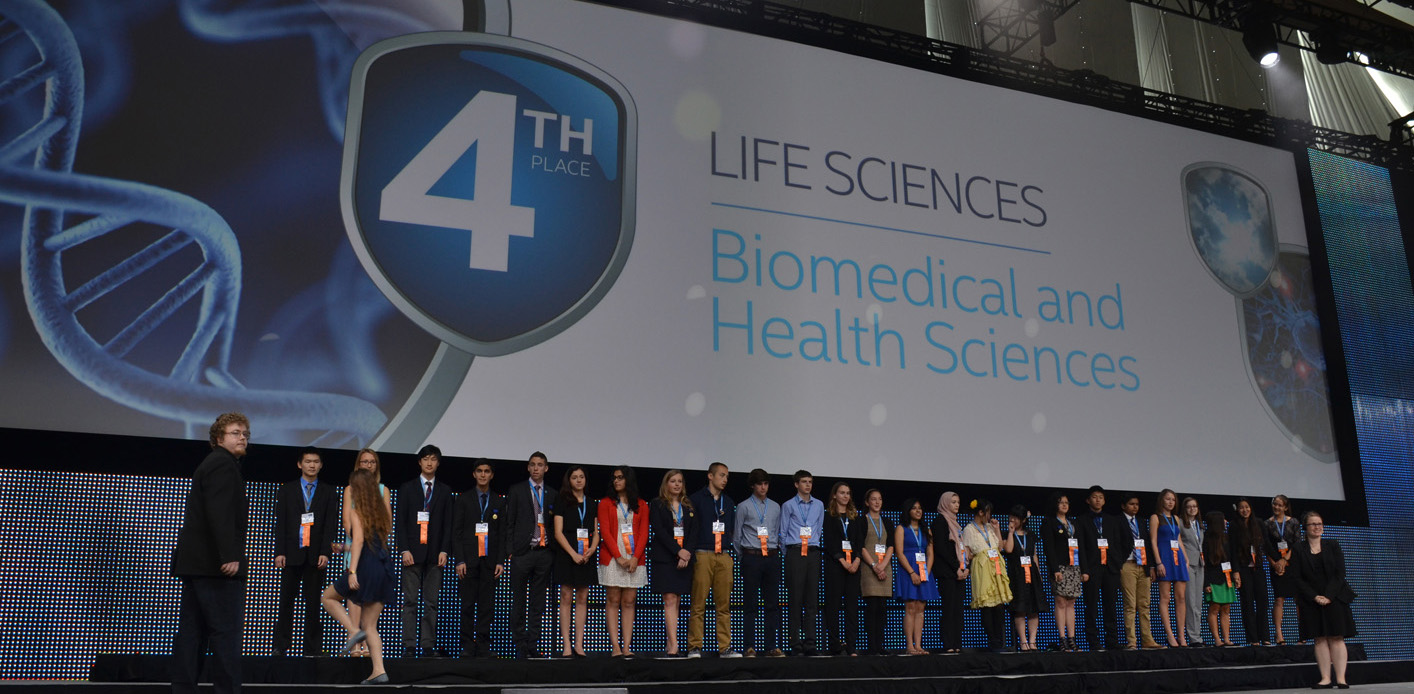 We reconnected with Aditya to hear about his experience as a Broadcom MASTERS alumni at Intel ISEF.
---
How did you become interested in STEM?
I first became interested in STEM after my father took me to our local science museum, the Oregon Museum of Science and Industry. After exploring the vast expanses of science and engineering, I was immediately hooked.
Since then, I have wanted to explore the many regions of science. I learned about computer science, as my father is a computer engineer, and learned the rewards of making my own apps and games and then playing them.
Then in 4th grade, I participated in my first science fair, which allowed me to express my ideas and interest in robotics. I have been participating in FIRST Lego League (FLL) since I was 10 and was the captain of my FIRST Tech Challenge (FTC) team.
After receiving a nomination for Broadcom MASTERS, why did you decide to apply?
I participated in science fairs throughout middle school and loved the experience of presenting ideas and getting to meet experts in the fields as well as like-minded individuals with similar goals.
I received a Broadcom MASTERS nomination all three years and after reading about the program, knew that it would allow me to take my ideas to the next level while meeting life-long friends and amazing experts. I was not wrong!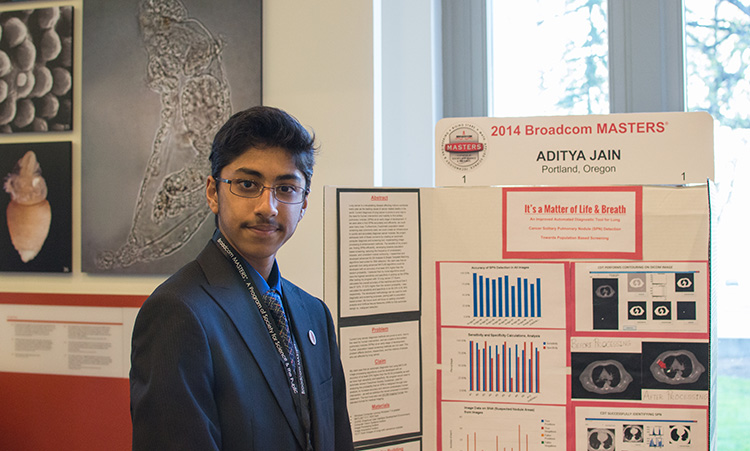 What was your favorite moment at Broadcom MASTERS?
It's hard to choose from so many! When our coordinators whisked us away to the buses on a mysterious schedule change, I knew something was up. I was shocked when they announced that we were going to meet President Obama! Getting to shake hands with him, being greeted by name by the president, and listening to his exciting speech inspired me forever.
How did you hear about Intel ISEF?
I learned about Intel ISEF through frequently participating in science fairs and the Broadcom MASTERS. Since then, I always wanted to participate in Intel ISEF, as I saw it as yet another level to improve my research and my skills and truly make a difference to the world.
I was very fortunate this year that my research allowed me to go to Intel ISEF and even more fortunate to get the Fourth Award in Biomedical and Health Sciences.
Did you have a favorite moment from Intel ISEF?
At Intel ISEF, there were so many exciting new gadgets and gizmos. As a technology-focused guy, experiencing the Intel Quad would have to be one of my favorite moments.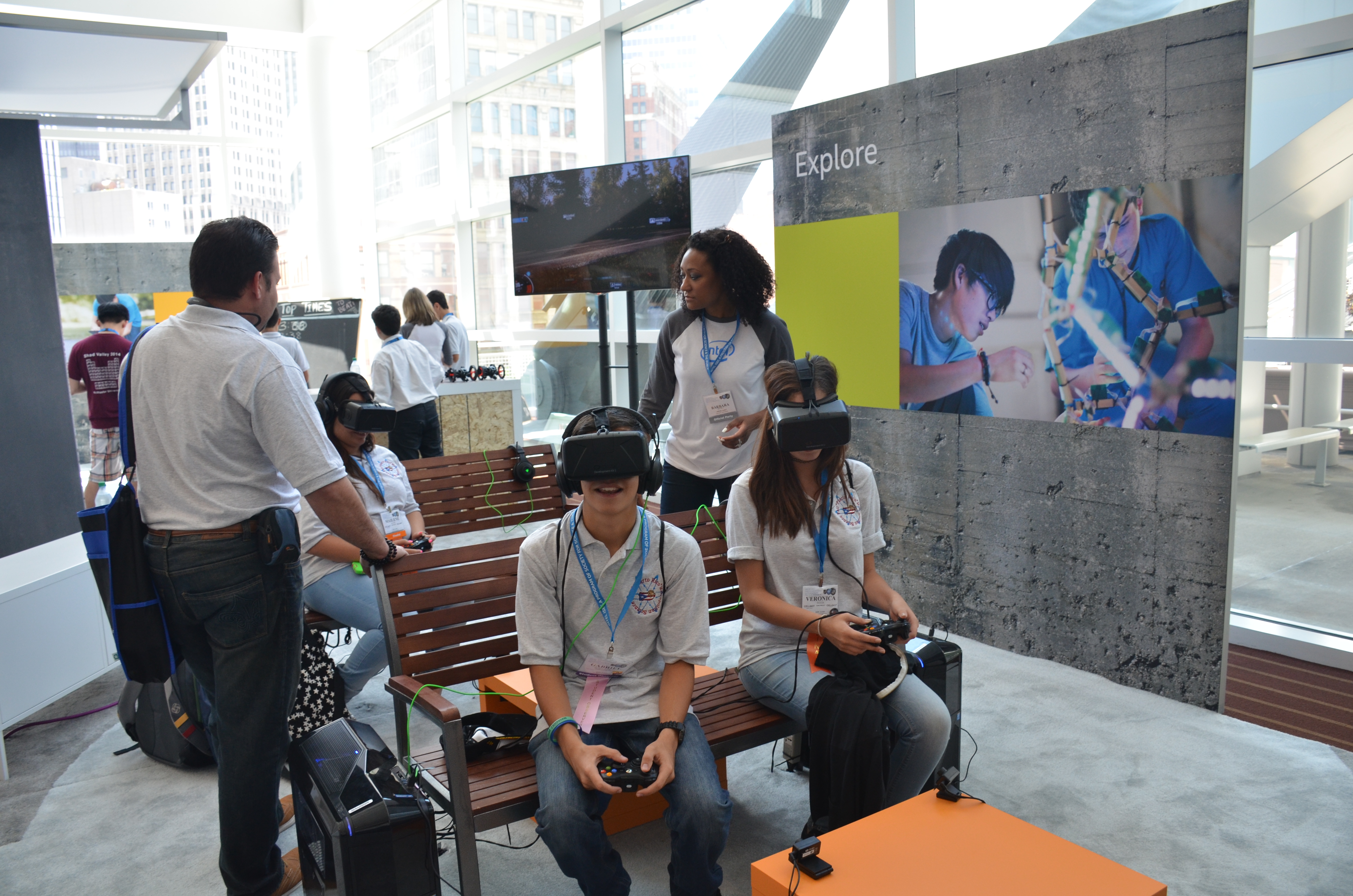 Playing with Oculus Rift virtual reality, driving a drone, and experiencing Intel RealSense with my friends left me in awe for our future and drove me to want to work in such future-looking technology.