Regeneron ISEF attendees contribute 900 volunteer hours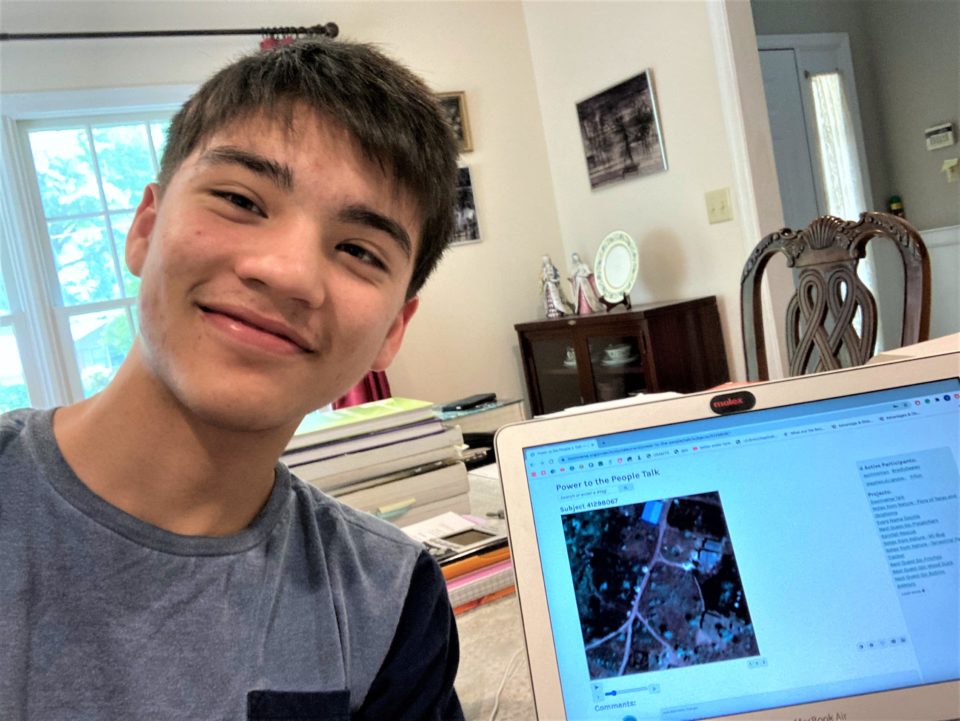 Volunteers have always been core to the Regeneron International Science and Engineering Fair (ISEF). Although this year's virtual Regeneron ISEF didn't rely on volunteers in the same way as previous in-person events, the Society opted to continue its tradition of promoting volunteerism by featuring Zooniverse, the world's largest crowdsourcing, people-powered research platform. The Society challenged Regeneron ISEF attendees to volunteer time in their local communities or with Zooniverse and then log those hours with the Society.
Michele Glidden, the Society's Chief Program Officer, explained, "Volunteers play a critical role in the success of ISEF each year. It was important as we shifted to a virtual event that we honor the hundreds of volunteers who support our work and that we do so in an active way that encouraged others to volunteer as they could."
ISEF is supported by several key committees. The Judging Advisory Committee and Scientific Review Committee worked on the fair leading up to the event. The Display & Safety and Local Arrangement Committees helped support and monitor some of the rooms at Virtual ISEF. And for the volunteer challenge, all finalists and attendees were invited to give of their time and zone into the Zooniverse.
The challenge was a success with more than 900 hours of research time logged by attendees in their local communities as well as on four distinct science projects via Zooniverse. In one popular project, Galaxy Zoo, volunteers explored and classified images of distant galaxies. In another called Floating Forests, individuals combed through satellite images to trace kelp on the globe's ocean seafloors. When this project first came to life, scientists thought computer software would be adequate to map the kelp forests in various oceans, but computers weren't as good at detecting kelp forests as the human eye. By identifying the location of kelp forests in the sea, volunteers make an impact on keeping them healthy and protected from harmful human activity.
Another project called Power to the People, hit home for one high school, ISEF volunteer from New Jersey, Stephen Andrews. "When Hurricane Sandy hit a few years ago, my town lost power. Not having electricity or the Internet for two weeks left an impression on me. In Power to the People, I learned that many homes in rural Africa have never had power. I decided to volunteer for the project by labeling possible residences from satellite images of rural areas in Kenya and Uganda. My effort will help improve the accuracy of home identification computer vision algorithms. I'm proud to be part of the project."
A high schooler from Brazil, Fabricio Pupo Antunes, agreed that Power to the People was a great virtual volunteer activity. "Participating in this experience made me think of other social science issues that I could dedicate myself to. In Brazil, we still have many regions that could benefit from this study in order to address inequalities. I thank Regeneron ISEF for the opportunity."
In the Zooniverse project, Bash the Bug, volunteers helped researchers determine effective antibiotics for varying strains of tuberculosis. By combining scientific data with volunteer efforts, researchers aim to get an accurate evaluation of 20,000 TB samples. One ISEF volunteer from Malaysia appreciated the project saying, "Thanks to ISEF, I know that I can volunteer via Zooniverse! I like to find opportunities to volunteer, especially during this COVID-19 pandemic. I helped identify bacteria growth and organelles. I aspire to become a researcher in the future."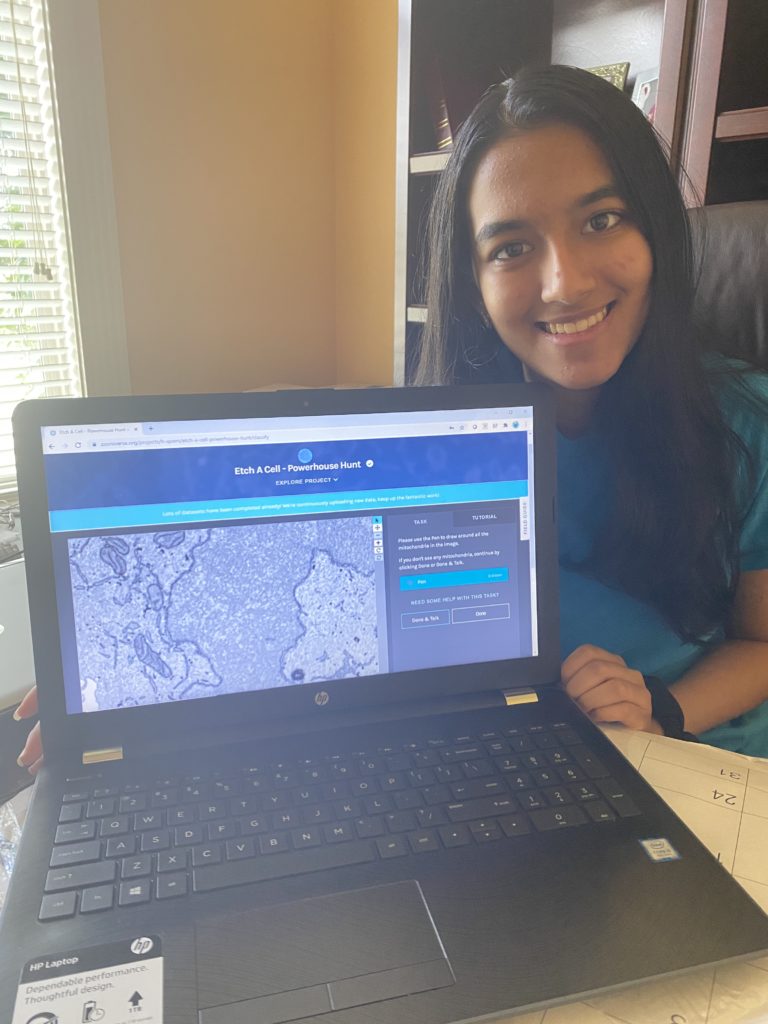 An ISEF finalist, Sree Raghav, from Arkansas added, "I identified mitochondria in a cell and classified mouse behavior and antibacterial resistance for tuberculosis. It felt great knowing that I could help researchers from my home. Overall, it was a very interesting experience and I look forward to helping more in the future."
As Michele articulately stated, "We thank all of our volunteers for their efforts over the years and as we honor this year's finalists. They share a passion and drive to serve the next generation of young scientists and engineers that are at the heart of the ISEF. The teamwork they exhibit year after year is at the heart of what we do." The hours logged represent the determination the public and volunteers have to contribute somehow to science, even amid COVID-19, and how much they'd like to make a difference, even from far-off time zones and locations.