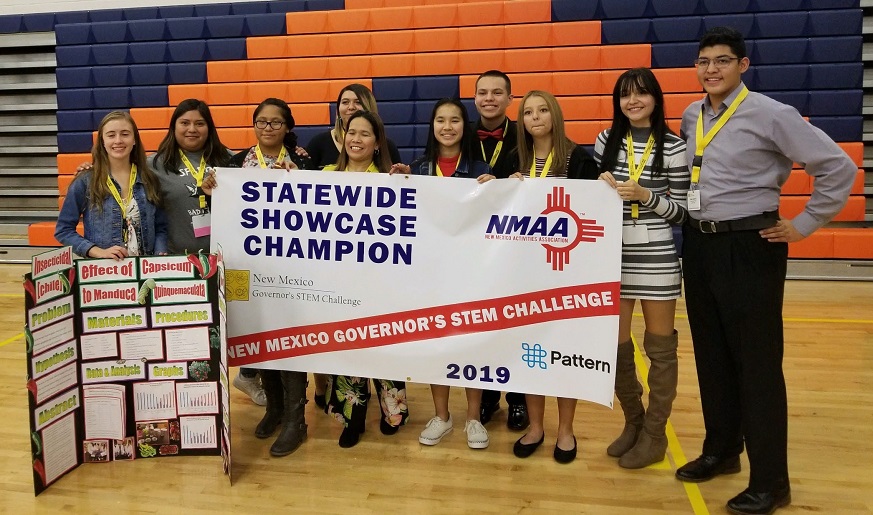 Melba Acantilado, a chemistry teacher at Bernalillo High School in Rio Rancho, New Mexico, was a Society Advocate in 2019. The Society's Advocate Program provides educators with training, stipends and year-round support to mentor students of underrepresented race or ethnicity in STEM fields or from low-income households in entering science research competitions. While many Advocates lead students in research, the main goal is to increase and diversify participation in the Society's STEM competitions and beyond. As part of last year's group of Advocates, Melba's students not only entered the inaugural New Mexico Governor's STEM Challenge, but also won as state champions! We recently spoke with Melba to learn more about how she guided her students through this process.
How was your overall experience being an Advocate? What's the value of being part of such a program?
To be part of the Society's Advocate Program is an honor to me. I enjoyed it a lot and I received a lot of help from other teachers who were Advocates. Their insights guided me through my journey as I fulfilled my role as an Advocate for my students. Once you become an Advocate, you are not only changing students' lives, but you are also an instrument of change in your school as well as your community.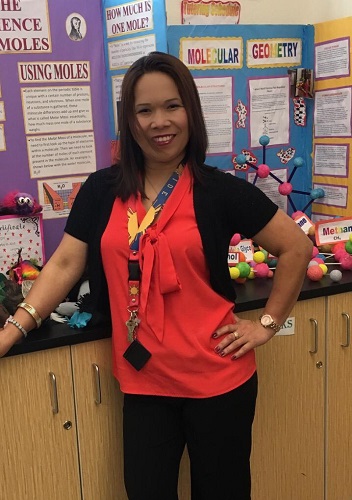 What type(s) of research/projects are your students involved in?
Last year, my students joined the first ever Governor's STEM Challenge in the state and I am proud to say that we brought home the bacon as state champions. My students created a homemade insecticide out of chili extract. They focused on the problems of farmers in Pueblo communities and came up with an insecticide to help them combat one of the biggest problems encountered on their farms. Recognizing their needs, my students developed an organic insecticide from chili peppers that effectively killed destructive hornworms.
How have you engaged your larger school community to support your work as a Society Advocate?
When we competed in the Governor's STEM challenge, the community supported us. My team worked hand in hand with Pueblo leaders and officials to get what the data we needed for the project. I also coordinated with the new school administration and connected with the English department head to help edit students' research papers for the competition.
What was the impact of the coronavirus pandemic on you and your students? Can you share some ways you were able to adapt to a virtual learning format?
The coronavirus pandemic affected most of our kids in the Pueblo community. This caused a lot of emotional and physical impact to them and to me as their mentor as well, but with the support coming from our district, parents and local communities, we were able to stay strong as we transitioned to virtual learning. At first, it was a struggle, but we kept moving and I didn't stop reaching out to my students to give them moral support. Being flexible to their needs is also one factor that has helped us to face this pandemic.
How do you think we can engage and retain more students of underrepresented race or ethnicity in STEM fields?
Connecting with them and including them in any virtual competitions is key so that those underserved and underrepresented students can gain confidence. Right now, I am working on the selection of my new team to join the second annual Governor's STEM Challenge and I intend to reach out to native students in the Pueblo community. In my class, I make sure I get to know my American Indian students and study a about their basic cultures so that the lessons I teach will be appropriate.
For the 2020-2021 school year, the Society's Advocate Program pivoted to better support educators mentoring students who may be conducting their research at home due to COVID-19 shutdowns. Find out more about this year's Advocates here.