Advocate Program, Outreach & Equity
Society for Science awards nearly $350,000 to 66 teachers mentoring students from underserved groups in science and engineering research at home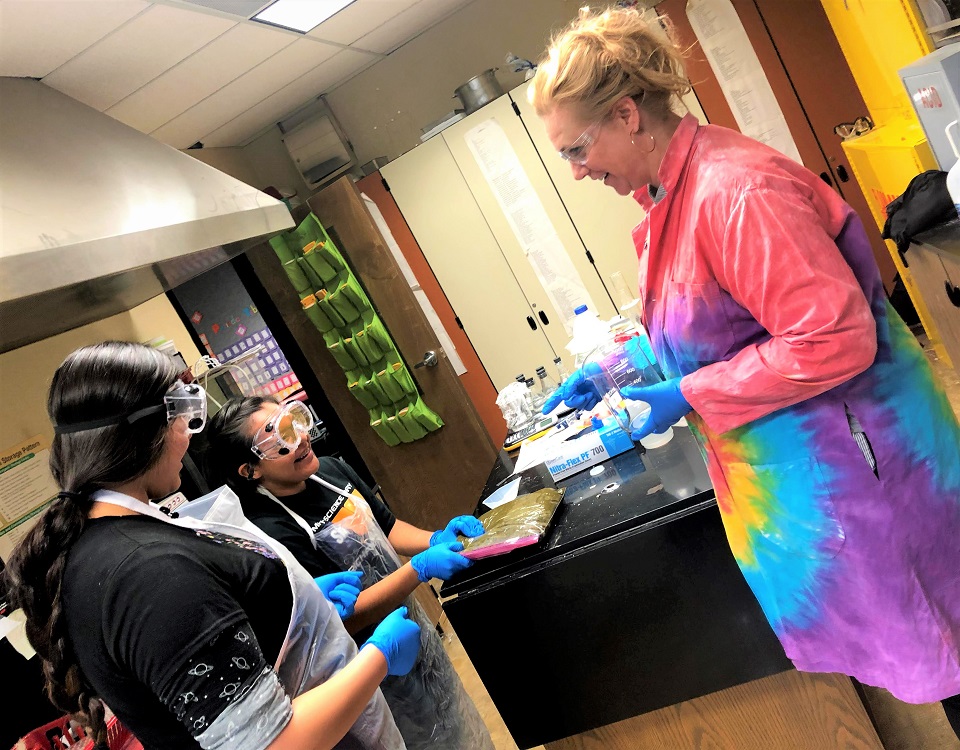 As teachers, students and families get ready for the beginning of another academic year, the Society for Science & the Public is pleased to provide funding, training, materials and research equipment to make quality STEM learning and instruction easier and possible in the face of COVID-19 shutdowns. The Society is excited to announce this year's Advocates, 66 leading STEM educators from middle and high schools, as well as universities, museums and nonprofits across the country, who demonstrate a profound commitment to students of different races and ethnicities in STEM and students from low-income households.
Each named educator will guide a cohort of three or more students to enter their research projects into science research competitions. In its sixth year, even amid a deadly pandemic, the Advocate Program sustains the momentum to work with and inspire the next generation of our nation's scientists and engineers.
"At this unprecedented time, it is essential we adapt swiftly and give students planned and effective pathways to access STEM mentors and research opportunities, despite an inability for many schools to remain open in person," said Maya Ajmera, President and CEO of the Society for Science & the Public and Publisher of Science News. "While research labs and facilities may be closed, the Society's Advocate Program will help ensure that students who are traditionally underserved in STEM have mentors year-round who will work with them and push them to stay on top of their STEM education, conduct research at home and have the opportunity to enter science research competitions."
In order to meet the exceptional demands and overcome the limitations of this unusual school year, the Society has incorporated a new element to the Advocate Program, devoting $132,000 (an additional $2,000 per Advocate) to support students who are conducting research at home or in the classroom. Advocates will choose to use these monies towards the following options:
Research Lab Kits – Advocates will choose from several kits for their students to use at home or in the classroom, giving students the autonomy to focus on their unique research interests (e.g. chemistry kits, Arduino kits, Neuron Spikerbox Bundles, water sampling and weather experiment kits and more)
Safety Equipment for Classrooms – For teachers whose schools remain open, they may purchase safety equipment, such as disinfecting supplies, plexiglass and other required supplies to keep students and staff safe throughout the year
Tech Kits for Educators will ensure that all Advocates have the standardized ability to attend a first-class Training Institute, year-round training and sustainable student cohort calls
Internet Access – Advocates will have a choice of using their funding for hot spots or some form of Internet access, depending on student needs in and outside the classroom
To date, more than 2,000 students have participated in the Advocate Program, of which, 1,498 students have successfully competed in at least one science research competition. Moreover, since the program's 2015 launch, students of Advocates are responsible for over 4,000 unique competition entries, with many students entering more than one competition each year. Ninety percent of those students are from low- income households and 70 percent are of a race or ethnicity underrepresented in STEM.
This year's Advocates hail from 33 states, Washington, D.C. and Puerto Rico and include 15 middle school teachers; 10 teachers who work with both middle and high school students, 32 high school teachers and 9 who are affiliated with universities.
The Advocate Grant Program is funded by Arconic Foundation, Jack Kent Cooke Foundation and Regeneron. In addition to a $3,000 stipend, each Advocate will receive an additional $2,000 as mentioned above. Eight Lead Advocates will receive an additional $2,000 to supervise cohorts of newer Advocates. These cohorts typically include six to eight Advocates and are designed to provide specialized support throughout the year to Advocates with similar needs and goals.
Advocates will also participate in a virtual Advocate Training Institute where they will learn best practices for supporting students in entering STEM research competitions and discuss strategies specific to COVID-19, meet and learn from each other and obtain training from Society staff. During the remainder of the public health emergency and the rest of their one-year terms, the Society will provide Advocates with continued support via virtual meetings and conference calls.
The full list of this year's Advocates can be viewed here.