Don't miss out ─ Regeneron scientists discuss the all-in battle with COVID-19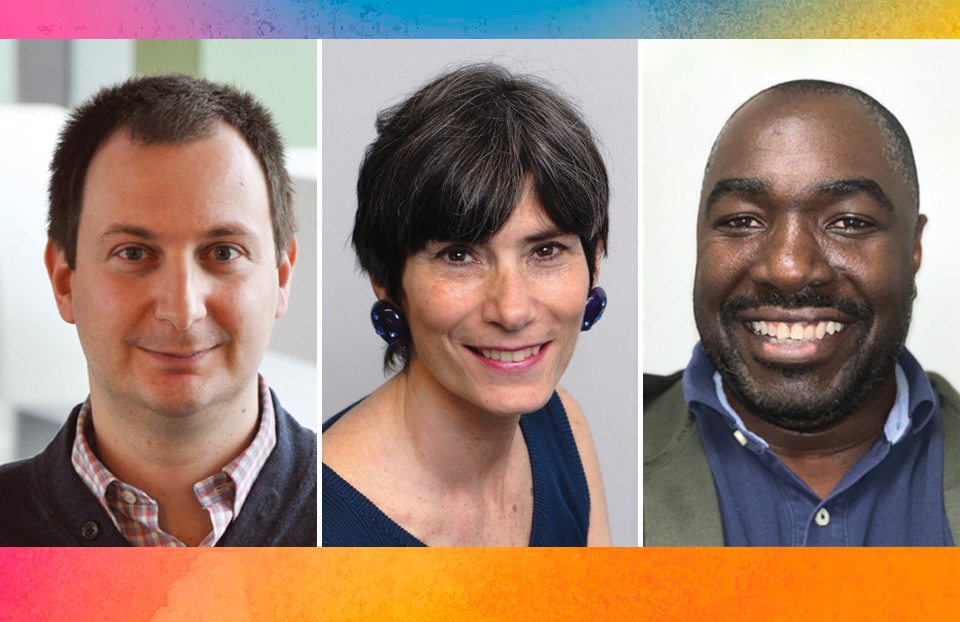 New York-based biotech firm, Regeneron, is a world leader in the research and development of new medications to treat serious medical conditions from lung cancer to Ebola and now, the novel coronavirus. This is also their inaugural year as the title sponsor of the International Science and Engineering Fair—gone virtual for the first time in its 70-year history.
The public will have the opportunity to hear from frontline Regeneron scientists ─ Christos Kyratsous, Vice President of Research, Infectious Diseases and Viral Vector Technologies; Leah Lipsich, Vice President of Strategic Program Direction, Global Development and Serge Monpoeho, Senior Director, Quality Control and Chief Virologist ─ as they share a behind-the-scenes look at the company's research progress to combat COVID-19.
The session, moderated by Science News' Editor-in-Chief, Nancy Shute, will give attendees authoritative, deep dive insights into Regeneron's cocktail antibody studies as a potential treatment, what the safe and realistic timeline for processing and manufacturing vaccines looks like and expert judgments from these lead scientists on the outlook for therapeutics.
In January, disturbing reports from China triggered labs around the world, including Regeneron's, to work on this infectious disease. Just last week, Regeneron's Chief Scientific Officer, Dr. George Yancopoulos (STS 1976), told ABC's This Week host, George Stephanopoulos (who was tested and cleared of the new coronavirus in April) that, "We're on track to go into clinical trials in about a month in June, and it's possible that a month or two after that we would have data that our antibody cocktail could be an important stop gap till we get an effective and safe vaccine." Regeneron's antiviral cocktail, which was developed using the same technologies as their medicine for Ebola that is currently under FDA consideration for approval, could be used to prevent infection or even treat patients at later stages of the disease.
Regeneron's antibodies provide what is known as passive immunity, temporary and immediate immunity versus active immunity provided by a traditional vaccine that teaches a person's own immune system how to generate protective antibodies. Passive, or received, this immunity is the same type of immunity nature practices to cleverly pass antibodies from mother to a young child through breast milk, until the child builds up their own immune system.
Dr. Yancopoulos explained, "A vaccine generates immunity—those are antibodies against the virus that bind and kill the virus. We've developed technologies that allow us to make antibodies outside of the body; we scale them up in bioreactors and then we inject them into people, and immediately it is as if they have been vaccinated." The passive vaccine tactic has its advantages. It can work faster than a traditional vaccine, making an immediate impact to help prevent the virus or stop the virus in its tracks. It does not, however, grant permanent immunity, albeit a valuable, life-saving option for now.
Dr. Yancopoulos expressed that the world needs efforts by scientists everywhere. This is an all hands-on deck moment in history, where everyone is working to find a way out of this crisis. "We have a strong and powerful set of technologies throughout the ecosystem, in basic research and in industry, that allows us to fight these battles when they appear and so we have to be ready and we have to make enormous investments as a society, both in the NIH, but also to support and have such a robust set of companies that can come forward and try to fight this epidemic."
Tune in today, Tues. May 19 at 10:00 a.m. EDT to learn more about Regeneron's efforts and plans.