Four award-winning scientists teach Intel ISEF finalists about balance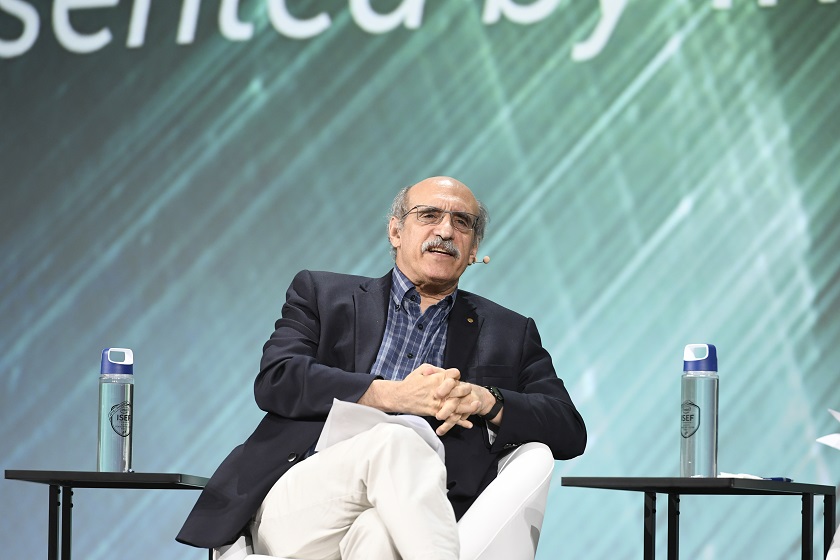 On the third day of Intel ISEF 2019, four renowned scientists came together to share with the attendees wisdom accumulated throughout their careers during the Excellence in Science and Technology Panel. The panelists answered questions the finalists had about their future and reconciling their social and professional lives. The questions ranged from, "how do you express your love?" to "why is it so difficult to model artificial neurons that mirror the synapses of the brain?" But, the prevailing theme throughout the evening was that science does not have to consume one's life.
The panel consisted of Elissa Hallem, a neurobiologist at UCLA and a 2012 MacArthur Fellow; Dr. Cato Laurencin, a surgeon and professor at the University of Connecticut, and National Medal of Technology and Innovation recipient; Dianne Newman (ISEF 1987-1988), microbiologist and professor at the California Institute of Technology and National Academy of Sciences award winner and Martin Chalfie, a Columbia University professor who received the Nobel Prize in Chemistry in 2008. The panel was moderated by Joe Palca, science correspondent for NPR. Dianne, Joe and Martin serve on the Society's Board of Trustees.
ISEF was instrumental in contributing to me not being afraid of asking questions when I did not know the answer.
When the panelists were asked about their motivation to pursue science, Dianne expressed her love of ISEF and how the competition gave her the confidence to knock on a college professor's door and ask to work in their lab. She explained, "ISEF was instrumental in contributing to me not being afraid of asking questions when I did not know the answer." Likewise, Dr. Laurencin was enamored with science as a student, and was particularly passionate about medicine. He always knew he wanted to be a doctor. His personal philosophy is, "Always think big; think of the biggest thing you can do and go with it." This personal mantra was one of the factors that drove Dr. Laurencin to become a surgeon in the first place.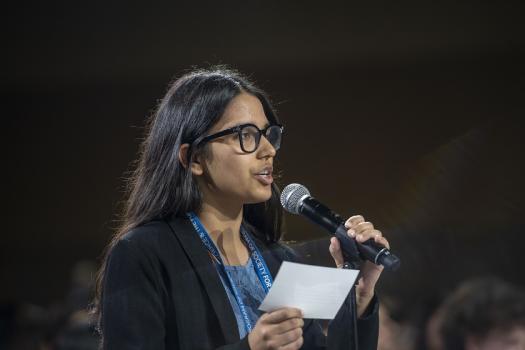 On the other hand, Martin Chalfie, winner of the Nobel Prize in Chemistry, took a different path than Dr. Laurencin and Dianne, one that traversed various subjects and fields. Martin failed many times over the course of his first lab assignment—so much so that he nearly gave up research for good. He took odd jobs instead, working as a concert promoter and even a janitor to make ends meet. He gave science another shot in a different lab years down the line where his interest in research was reignited. Similarly, Elissa articulated that she too knew from the beginning that the secret to a happy life was being able to balance your personal and professional interests.
"You don't have to work all the time to be a productive scientist," said Elissa. "Working longer hours doesn't necessarily give you more results or make you a better scientist. Balance is critical and everyone has to find that balance for themselves."
While a love of science is the common attribute of many ISEF participants, the panelists advised that students pursue interests and hobbies outside of work. One finalist asked the panelists if there was a passion outside of science they rarely had a chance to discuss. Dianne's answer was her son; she could talk about him for hours. At this point, Joe Palca chimed in saying that the fact that these scientists were at ISEF suggested a passion for nurturing the next generation.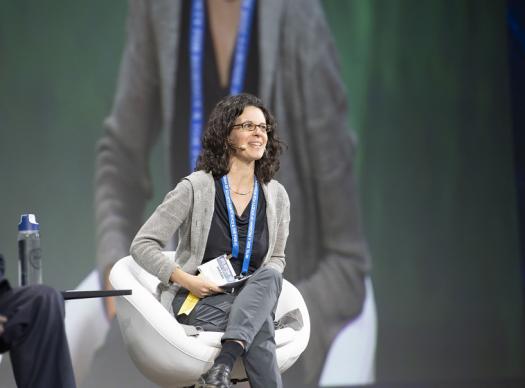 Balance is critical and everyone has to find that balance for themselves.
Martin echoed his fellow panelists stating, "I have met people that say 'I have so much work, I can't do anything outside of it.' But, they spend time looking at their phone and computer screens or reading the newspaper. Being too busy is not as bad a problem for scientists as some would believe. Scientists don't turn off at 5 in the evening when they go home, but this is the case with many professions. I don't think there's a special burden that scientists have, any more than anyone else excited about their work."
These accomplished scientists are heroes among the participants of Intel ISEF. They are a testament to the values of hard work and perseverance. But they are also human, with passions and interests that span more than their scientific pursuits. Thus, while one of the objectives of ISEF is to shape the sharp minds of the future, the panelists were there to make sure that these students would not lose sight of the wonders of life outside of work and research.