Five questions with the winners of the Regeneron Science Talent Search 2019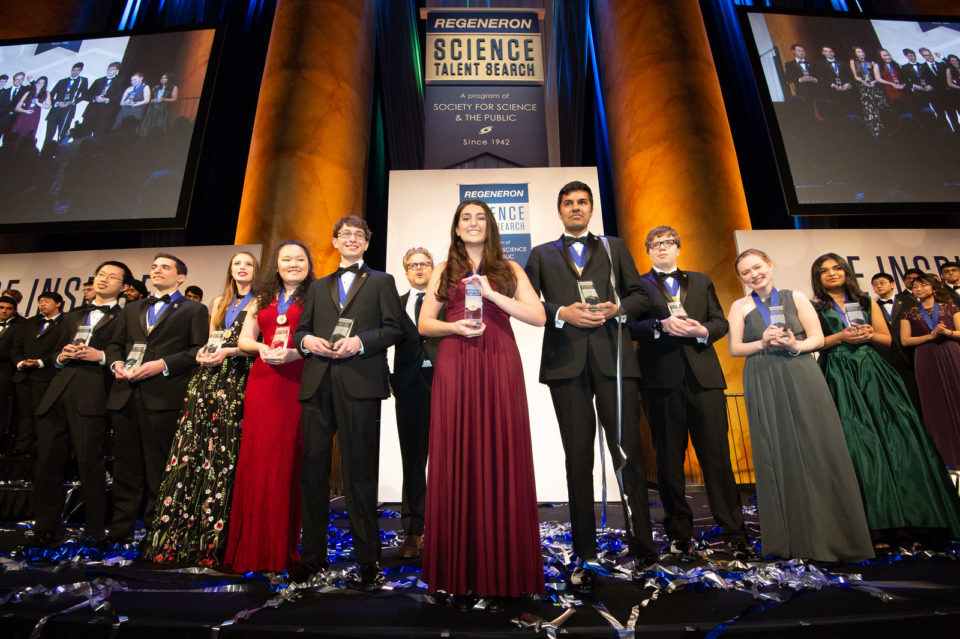 Another year, another Regeneron Science Talent Search! As we countdown to when the 2020 finalists will travel to Washington, D.C., hear from some of last year's winners.
1st place winner, Ana Humphrey
Ana of Alexandria, Virginia won $250,000 for her mathematical model to determine the possible locations of exoplanets — planets outside our solar system — that may have been missed by NASA's Kepler Space Telescope.
2nd place winner, Samuel Weissman
Samuel of Rosemont, Pennsylvania won $175,000 for his project analyzing the genetic makeup of HIV in two patients on long-term anti-retroviral therapy to understand why they continued to have "reservoirs" of treatment-resistant HIV-infected cells.
5th place winner, Carolyn Beaumont
Carolyn of McLean, Virginia, received a $90,000 award for her studying of molten rock mixed with hot water and the resulting effect on the magma's viscosity. Her work may lead to a better understanding of volcanic eruptions.
7th place winner, Brent Perlman
Brent of Armonk, New York, received a $70,000 award for his project designing a process to induce photosynthesis in human stem cells, allowing them to produce their own oxygen, by inserting chloroplasts from spinach, which could have implications in the treatment of heart attack, stroke and cancer.
8th place winner, Rachel Seevers
Rachel of Lexington, Kentucky, received a $60,000 award for her project developing a Virtual Winglet, which works by ejecting high-speed air at the leading edge of the underside of a plane's wingtip to potentially improve the stability and efficiency of the aircraft.
9th place winner, Vincent Huang
Vincent of Plano, Texas, received a $50,000 award for his computer model to better predict refugee migrations on a regional scale and tested his results using data from the 2015-2016 refugee crisis following the civil war in Burundi, Africa.
10th place winner, Eshika Saxena
Eshika of Bellevue, Washington, received a $40,000 award for creating a 3D-printed smartphone attachment and artificial intelligence software to automatically identify blood diseases.
The top 10 Regeneron Science Talent Search 2020 winners will be announced at a black-tie gala awards ceremony at the National Building Museum on March 10. Stay tuned!