Five questions with 2nd place winner of the 2019 Regeneron Science Talent Search, Samuel Weissman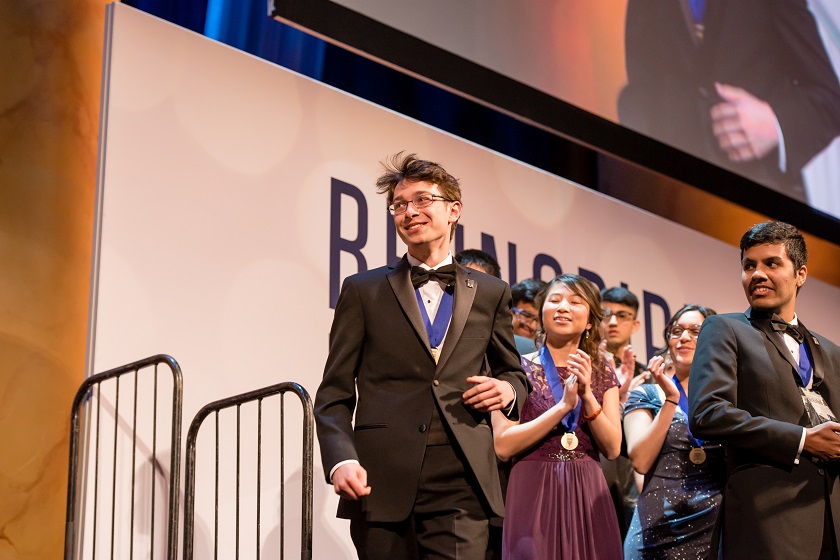 During finals week of the Regeneron Science Talent Search, 40 of the brightest, young scientific minds in the nation travelled to Washington D.C. to showcase their scientific projects to the public. We asked the top 10 winners a variety of questions to learn more about their projects, competition experience and plans for the future. Here is some of what top winner Sam Weissman, 17, a high school senior from Merion Station, Pennsylvania, who has made appearances on outlets such as Science Friday and Philadelphia Magazine, had to say.
Which sci-fi advancement are you upset we don't have by now?
Without consistent access to a car, I often waste hours going from place to place. Even with cars, we spend lots of time driving around and parking during commutes. For example, when I want to go to work after school, more time is spent on the commute than in the building. Trains and buses are both limited in their drop-off points and not cheap. In the cold of winter, walking becomes uncomfortable. Alternatives like taxis and Lyfts can be expensive. Beyond personal discomfort, teleporters could help deal with structural unemployment and the high living costs of many cities. Think about the time, money and comfort that a simple teleporter would save.
Which scientist – alive or deceased – would you want to solve scientific mysteries with and why?
I wish I could work with the recently deceased geneticist and biochemist Charles Yanofsky. Not only was he an excellent scientist, but he was also a collaborative colleague and caring person. After serving in World War II, he performed a series of brilliant and novel bacteriophage experiments that proved the link between a single gene and a single protein. This forms the basis of modern genetics. I find his experiments artful and creative in their use of a novel method to prove or disprove a central model of his field. When reading about his experiments, I repeatedly think, "Wow, that was brilliant." Yanofsky was also known as a generous teacher, working closely with students. He seems to have had a warm personality inside and outside of the lab. I would have loved to be lucky enough to solve scientific mysteries with Yanofsky by my side.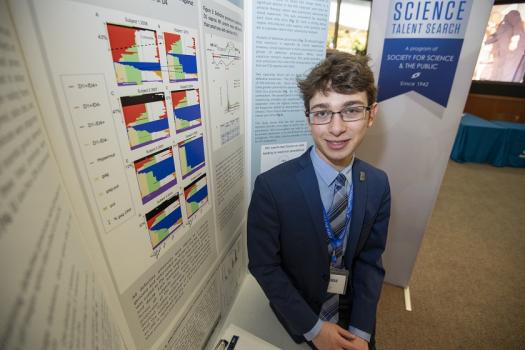 What would you invent if you had all the money in the world?
With unlimited money, I would endeavor to invent a cure for a disease that needs a lot of time, money and science before a cure is likely to be found. Neurodegenerative conditions such as Alzheimer's disease seem like good candidates. These illnesses cause prolonged distress for both the affected individual as well as their friends and family. Moreover, as our Baby Boomer population ages, the prevalence of neurodegenerative conditions will inevitably rise. These diseases are notorious for existing in a 'black box,' the brain, so that we don't yet have a good understanding of distal or proximal causes and current treatments are in their infancy. An infusion of limitless money would make the fight for a cure much faster.
What would you like to be most renowned for?
I don't care to be widely renowned in my lifetime, but I would love to be remembered by people I taught or worked with as an inspiring mentor who successfully approached problems from creative angles. Supportive mentorship has been incredibly valuable for me in science, especially at the O'Doherty Lab at The University of Pennsylvania, as I am inspired and encouraged by those around me. Spending late nights brainstorming with coworkers and mentors has helped make science enjoyable, and influenced my thinking about the natural world and approaching it with scientific methodology. Being able to create your own lab environment is, to me, one of the most exciting things about being a scientist in charge of research. I would like to imagine a setting where students and postdocs think outside the box and design experiments to test their own ideas. In the end, I would love to be remembered for creating a generative lab known for its friendly collaboration, inspiring work and novel ideas and approaches backed by powerful data.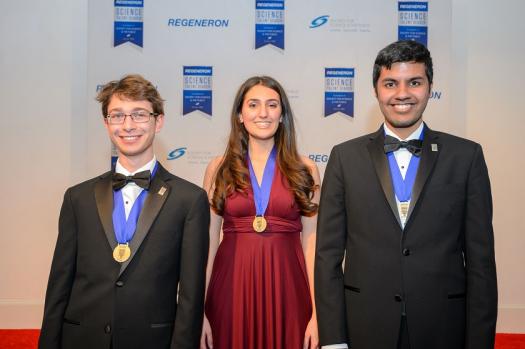 What would you say in order to inspire the next generation of scientists?
After over a millennium of research, much of the vast world around and inside of us is yet to be understood. Yet many of the advances that have been made have transformed society. In the last hundred years, we have learned to treat and eradicate diseases such as smallpox that once crippled entire civilizations. Still, problems persist that need scientific solutions. Illnesses such as cancer, HIV, heart disease and Alzheimer's are prevalent in society today. Beyond human disease, there are massive shortcomings with access to food and water, managing pollution, predicting volcanic eruptions and other natural disasters and looming problems associated with global warming; these are all areas best approached with scientific methods, data, mathematical analysis and engineering solutions. By embarking on a journey in science, you can work closely with colleagues and students to explore the mysteries of our natural world, following data wherever it leads. Your work will have the potential to save or improve lives. Wherever research takes you, a career in science will give an exciting chance to spend your life delving into a mystery of your choosing, surrounded by collaborators, with the chance of making a difference in people's lives.
If you know amazing young scientists like Sam who are interested in entering their original research projects in the 2020 Regeneron Science Talent Search, sign up here.