Experiments in Social Distancing: Lab may be closed, but one alum improvises so he can continue with research plans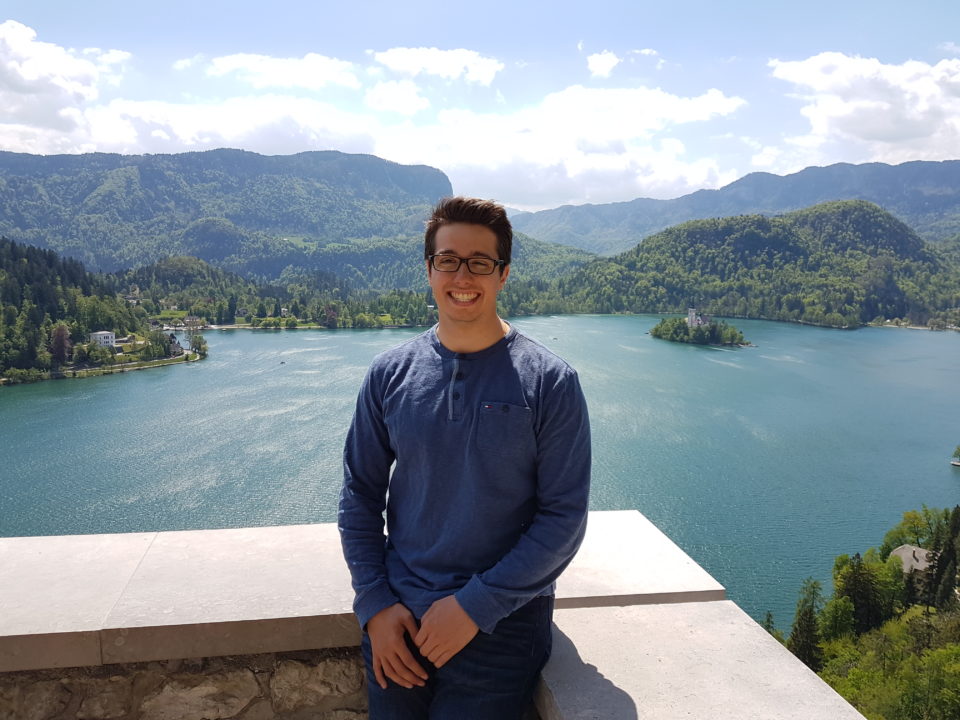 With the change in our collective reality, the Society will be talking to our alumni and share their unique experiences during this pandemic.
It's not a great year to be a senior in high school or college. Everything's cancelled and for Stanford senior, Demetri Maxim (STS 2016, ISEF 2014-2016), that sadly means no commencement. This news, along with moving spring quarter classes to an online platform was a "huge bummer."
For now, the 22-year old from Bethel, Maine, will continue fulfilling requirements remotely. After graduating, pending a return to normalcy, Demetri plans to ski race professionally for the next two years to participate in the 2021 FIS World Alpine Ski Championships in Cortina, Italy, and in the 2022 Winter Olympic Games in Beijing, China.
We had a chance to catch up with Demetri:
How are you keeping busy during the COVID-19 world crisis?
I founded a company to develop diagnostics for kidney disease, but with this pandemic, we're repurposing this as a COVID-19 test, specifically for rural areas such as the state of Maine. Though I'm at home, I'm technically on spring break for two weeks and working on this full-time. Since our lab is closed, I'm now working at home and moved all the essential lab equipment (non-hazardous) and built a make-shift temporary lab in my room!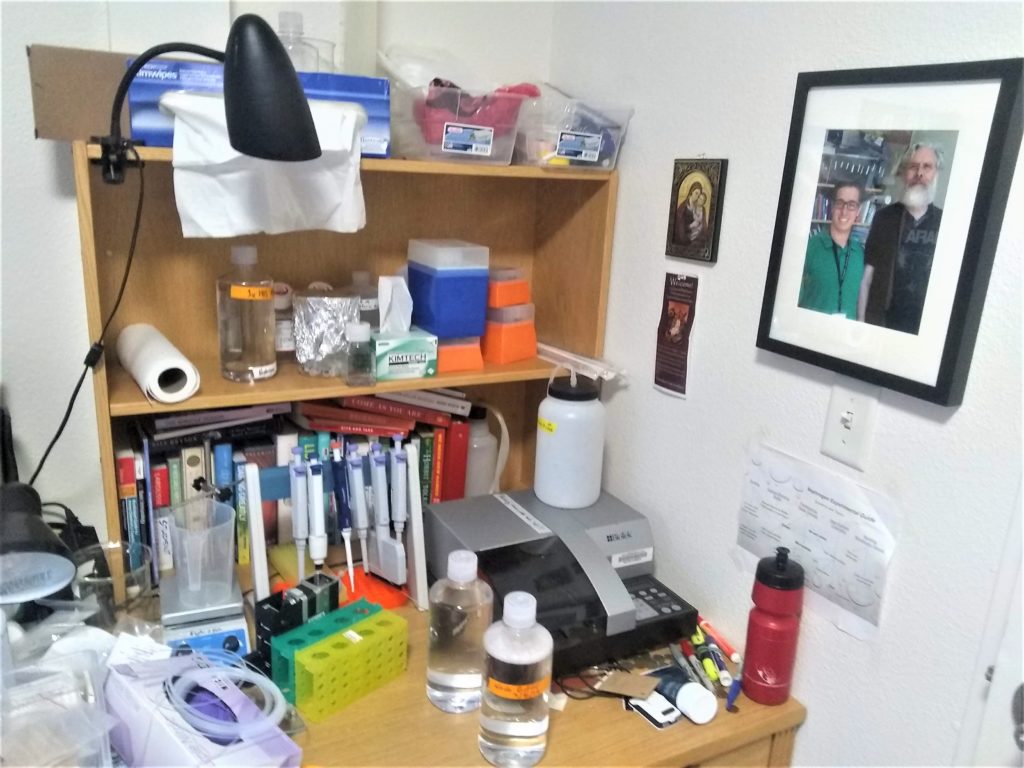 Do you have any tips or suggestions for others who have recently been impacted by the coronavirus?
The two hardest things right now are staying healthy and staying positive. As the CDC has advised, stay healthy by washing your hands a lot, not touching your mouth, eyes or nose before washing your hands. Stay home if you are sick. Stay happy by making sure to continue exercising and pursuing other hobbies. Also find ways to socialize while maintaining physical distance is important—we all need to make sure that we stay connected to avoid depression and other mental health declines. One of the things I've done is play basketball with friends using different balls and on different sides of the court. This way we still get to talk and connect with each other while also following the physical distancing recommendations from the CDC to prevent the spread of the virus.
How are you keeping connected with the outside world?
Best way to do this is through phone calls and outdoor activities. Outdoor activities such as walking and running allow us to hit two sticks with one stone. We get exercise to boost happiness and can also connect with others. I've been spending a lot of time with my family and phone calling friends that I'm not able to see in person.
How do you think the textbooks will describe this point in history?
It will depend on how it plays out over the next few weeks, but my hope is that it is remembered as a very difficult time for several weeks with physical distancing measures and people being impacted economically by not being able to work, but that these measures were able to prevent a massive plague and drastically lower the death toll.
If you are interested in sharing your experience during the COVID-19 Pandemic, please email the Society Communications team at communications@societyforscience.org.