2021 Annual Report: High School Research Teachers Conference
In October, the Society welcomed over 130 teachers to the 2021 High School Research Teachers Conference. A year after hosting a fully virtual conference in 2020, the Society was excited to bring together this inspired community of educators for an event with both in-person and virtual elements. Under careful COVID-19 protocols, many of this year's participants met in Washington, D.C., for an action-packed three days of workshops and peer-to-peer learning sessions, while virtual participants connected from around the country.
Learn more about the High School Research Teachers Conference and how you or someone you know can apply to attend a future edition.
Take Five: Helping Educators Reduce Stress in and out of the Classroom
One timely session at the conference addressed ways to reduce educators' mounting stress, incorporating neuroscience research into practical teaching tips and tools that educators could adapt for their classrooms.
Read the Blog Post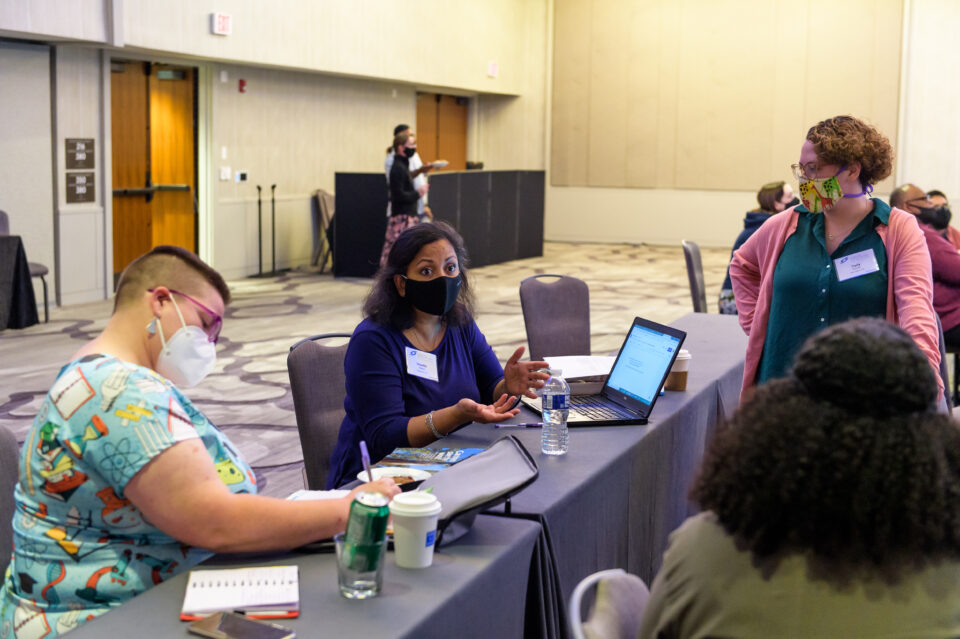 Read the Blog Post
Other Outreach & Equity Programs